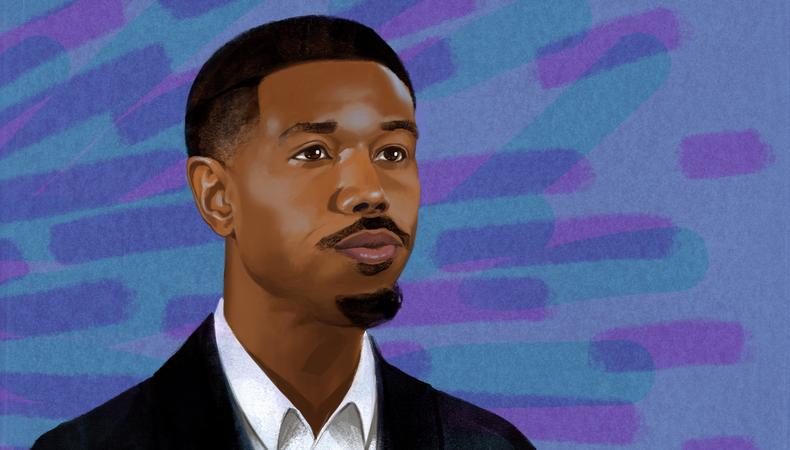 All actors have heard "It's not a sprint, it's a marathon." No one exemplifies this better than Michael B. Jordan.
In 2001, I was casting the feature film "Hardball," starring Keanu Reeves. The film tells the story of a hopeless gambler and petty thief who ends up taking a job as a Little League coach in Chicago to help
pay his loan sharks. Assembling the cast of young boys was a daunting task, but with the help of Chicago casting director Claire Simon, we found a group of incredibly talented young actors.
One of the boys I found in New York was 13-year-old Michael B. Jordan. Jordan had only one small film credit on his résumé and a couple of lines on TV shows. He struck me as a very intelligent kid with a big heart. He wasn't "polished" like some of the pro kids we see now, but his raw talent was obvious. With a natural sense of humor, he managed to land all the jokes with perfect deadpan timing.
For me, putting together an ensemble cast is like the perfect dinner party. You've got to have all the right people at the table and make sure the perfect people are sitting next to each other. It's like a very intricate jigsaw puzzle; one piece in the wrong place will upset the whole puzzle.
A year later, Jordan got a series regular role on "The Wire." From there he was a series regular on several shows ("All My Children," "Friday Night Lights," "Parenthood"). A starring role in filmmaker Ryan Coogler's indie feature "Fruitvale Station" elevated him to the big screen. Then, he starred in big-budget films like "Fantastic Four" and "Creed." Just last year, he reunited with Coogler to star in "Black Panther" and was in "Creed 2" under director Steven Caple Jr., and now he has become one of Hollywood's most sought-after actors.
READ: 7 Essential Pointers for Career Longevity
Eighteen years—it took almost two decades to get to where he is today. On the surface, it seems like some actors just appear on the scene and are instantly famous. Not true. Brie Larson, currently starring in "Captain Marvel," has been acting since 1998—that's over 20 years, folks! Take a look at her film credits and see her trajectory. She's hard-working, committed, passionate, and playing the long game.
READ: Why Brie Larson Goes Dangerously Deep Into Her Characters
You've got to be ready for the long haul. In his book "Outliers," writer Malcolm Gladwell talks about the notion of logging 10,000 hours of experience in your craft. He suggests that that amount of time "is the magic number of greatness." He contends that it's "an extraordinarily consistent answer in an incredible number of fields…. You need to have practiced, to have apprenticed, for 10,000 hours before you get good." And so it goes for actors, as well.
Of course, there are always exceptions—I find it most often with child actors who are "discovered" in their breakout role. That said, those actors must sustain a consistent career for years afterward in order to truly make it.
As an experiment, choose three or four of your favorite actors, look up their credits, and I guarantee you'll see that they've been slowly and consistently working and growing over time. The key words here are "over time"! Get ready to put in the time, and success will come your way.