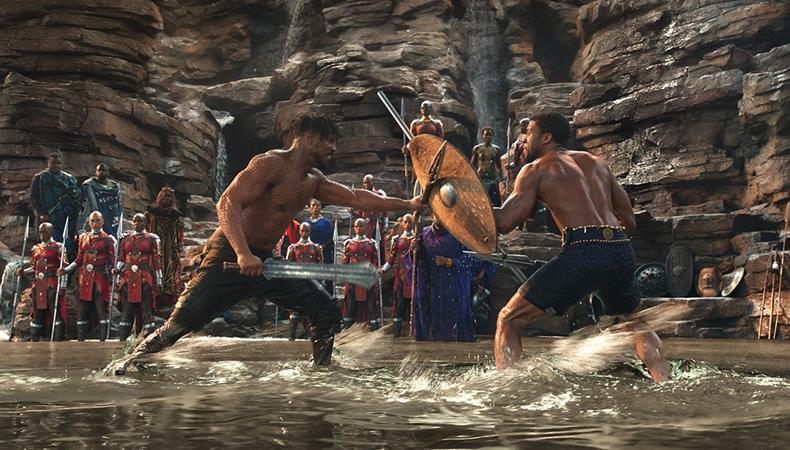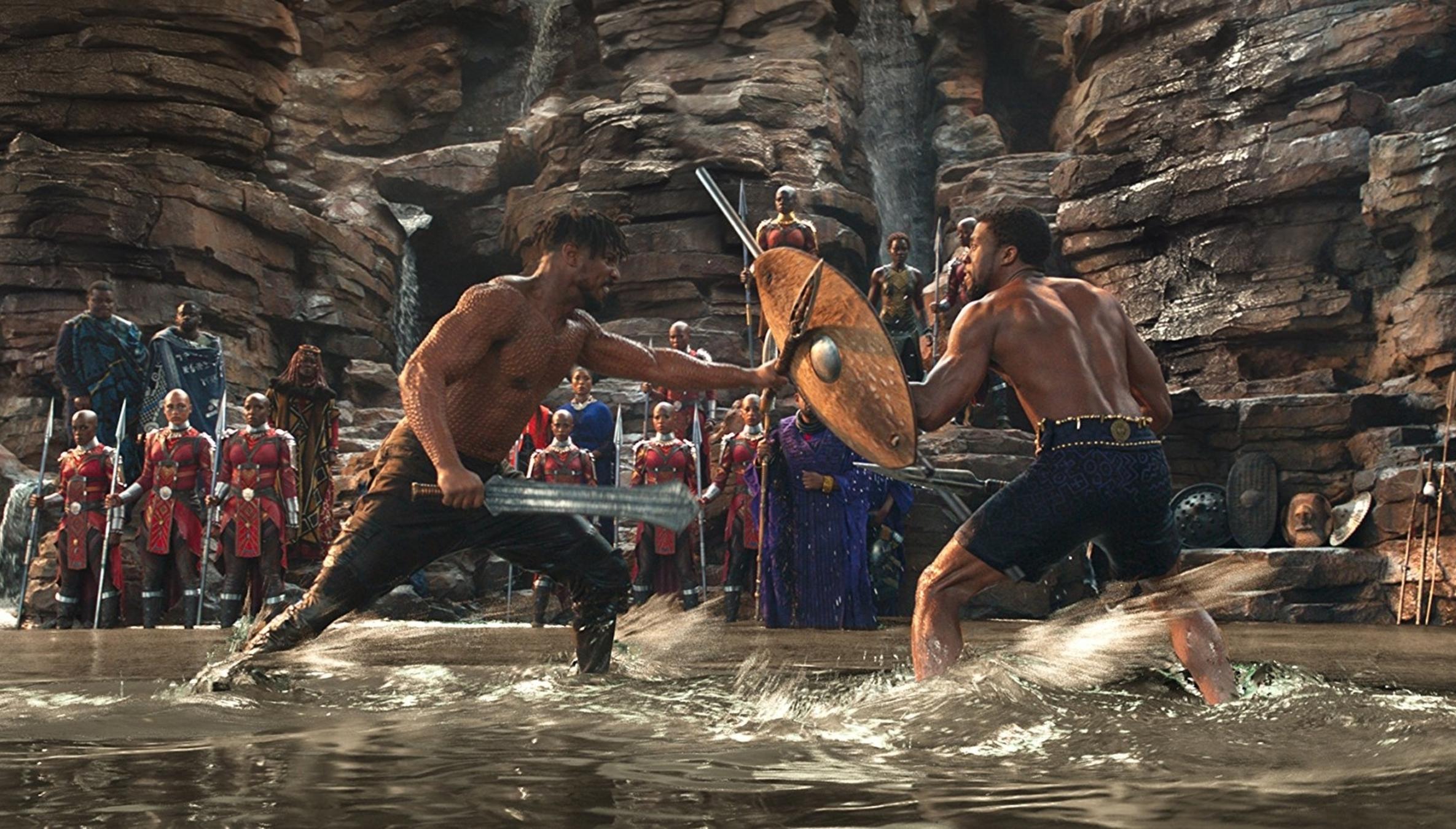 Rachel Morrison made history in 2017 as the first woman ever to be nominated for the cinematography Oscar for Dee Rees' historical drama, "Mudbound." The film, an adaptation of the novel by Hillary Jordan about neighboring families living in the Jim Crow South, came alive through Morrison's distinctive lens, which rendered rural landscapes and hard-scrabble lives with earthiness and grit. Now, Morrison is in the awards season conversation once more for a film that's quite literally a world away from her earlier work—director Ryan Coogler's groundbreaking Marvel blockbuster, "Black Panther."
Set in the glorious nation of Wakanda, the film sees Chadwick Boseman's regal king T'Challa battle for the throne against his outsider cousin Killmonger (Michael B. Jordan). With its rich performances from an all-star ensemble cast (including Lupita Nyong'o, Danai Gurira, Daniel Kaluuya, Letitia Wright and Angela Bassett, among others) and its jaw-dropping technical artistry, "Black Panther" is on a path to amass accolades to match its massive box office take. Just last week, it became the first comic book movie ever to be nominated for best picture drama at the Golden Globes. It also was named one of the 10 best films of the year by the American Film Institute alongside acclaimed dramas including "BlackKklansman" and "If Beale Street Could Talk."
Morrison, who previously collaborated with Coogler on his 2013 breakthrough "Fruitvale Station," recently spoke to Backstage about making the leap to superhero cinema while retaining a focus on intimacy and performance.
What conversations did you have with Ryan Coolger about establishing a signature look for the movie and for Wakanda?
For Wakanda, it's a love letter to Africa. It's a version of Africa that has never been colonized and there's a futuristic element. At the end of the day, if it was a conversation between tech and tradition, tradition was going to win. I think Ryan really wanted to feel the traditional side almost above anything else. Then, [we talked about] placing it in a real space, which was super helpful for me. I would have a very hard time lighting something I had never experienced or understood, so the "Thor"-type movies where you're floating through space and all that is a little less my jam. This is a fictional African country, but it's still Africa. We could study what Africa looks like. The bigger design conversations [centered on questions like] how do we make something that is both epic but incredibly intimate? Usually, in these movies, the spectacle wins over everything. We really wanted the intimacy and humanity to win but still have a sense of scope and the feeling of a big movie.
READ: Bringing 'Black Panther' + Wakanda to Life Through Production Design
You traveled to South Africa to scout locations.
We did. We took puddle jumpers all over. That's where we spent a lot of time on the ground. South Africa is amazing because it has a huge range of climates and flora and fauna. There are all these different microcosms.
With that intimacy in mind, how did you approach the action sequences?
I don't think it's a coincidence that Ryan wrote a lot of action sequences that were either hand-to-hand combat or spear-to-spear combat. The hand-to-hand combat lends itself to the same kind of thing we're talking about where the camera can be close to the action. Even with the car chase sequences, it was riding along in the car with Nakia and Okoye, or with T'Challa on top of the car—not a 300 millimeter lens from across the street, which would have felt very objective. That's traditionally how a lot of action is shot. Let's hose down the action with as many cameras as we can and look for those magical moments. If you have 12 cameras pointed at something, one of them is going to get the best version of a car flip, but you're sacrificing the emotional connectivity with the people who are in the action scene themselves. I think we opted by design to stay close with our characters and experience things from their point of view, even if it wasn't necessarily the perfect angle to see a bullet spray through glass.
Of all the sequences in the film, is there one that remains particularly special for you?
Warrior Falls was the scene that nearly killed us, the two fight sequences there. It was a massive set build with five levels of sort of stadium seating for the background cast. We were shooting in water. People had to cross water to sit. We had weather and wind issues. I fought hard to have two different looks for the two fight sequences knowing it was almost going to double the challenge. I had to figure out how to match the lighting specific to two different scenes. I couldn't just block shoot everything the way I might have if both scenes were shot at the same time of day. Specifically the Killmonger fight, I wanted it to feel like it was just after the storm, when the sun peeks out through the dark gray clouds and you get that magical burnt umber light but through a dark blue haze. It was challenging. A lot of people said, "Don't even try it." As challenging as it was, it felt like we won in the end.
You shot "Fruitvale Station" for Ryan, and your background has largely been in indie cinema. What was it like working with him on a project of this size and scale?
We are both very subjective filmmakers. We care a lot about the story we're telling, what the stakes are, and how best to communicate that to an audience. I think that drives us toward wider lenses, closer to the subject, and really close eye lines. Things like that are going to be the language that gets spoken on every film that we do. That isn't to say that they're going to look the same by any means, but it's an approach to filmmaking that I think we share. How that manifested in this space is, it could have been a 12-camera shoot. A lot of the Marvel films are. That's so inherently different from the approach we took on "Fruitvale" and the approach that we like, which is intimate filmmaking and a close eye line.