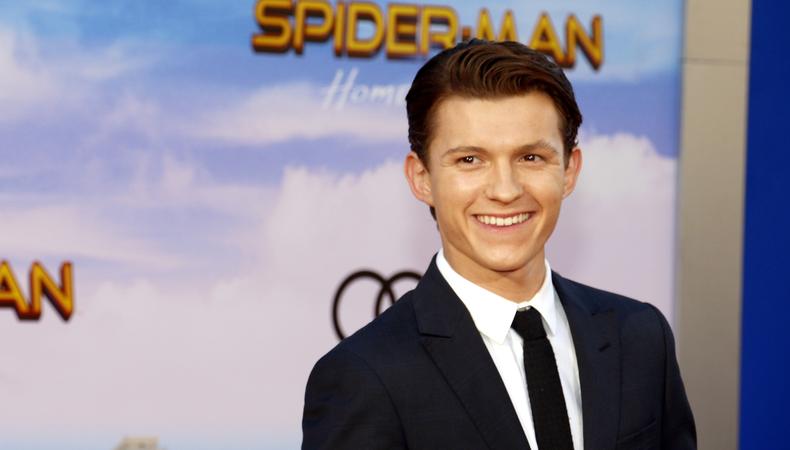 Are you an actor looking for ways to spruce up your Instagram or Twitter? We've rounded up 10 must-follow actors on social media—from Anna Kendrick to The Rock—who are fantastic examples of everything from interacting with followers to establishing an authentic online brand. Hopefully, their feeds can offer some inspiration for your next post!
1. Will Smith
One of Hollywood's most recognizable actors, Will does everything 1,000%. His YouTube channel makes you feel like you're part of his life. It's a great example of how an actor can make a difference in the world and give back some of what they've learned along the way.
2. Jennifer Garner
Jennifer is best known for her work on the TV series "Alias" and for films including "Elektra," "13 Going on 30," "Daredevil," "Pearl Harbor" and "Dude, Where's My Car?" Her Instagram is a perfect example of putting the me in social MEdia. It's creative and funny and it lets us see her life as an actor, mom, and spreader of human kindness. Her #PretendCookingShow on Instagram is hilarious.
3. Kristen Bell
Though she's a Broadway veteran, you probably know Kristen from her TV work on "Veronica Mars" and "The Good Place," her films "Forgetting Sarah Marshall" and "Bad Moms," and her voice work as Princess Anna in a little Disney film called "Frozen." Her social media shows us who she is, what she loves, and the causes she cares about. She's a great example of an actor who uses her social media platforms to create more good in the world.
4. Lin-Manuel Miranda
This composer-lyricist-rapper-singer-actor-playwright-producer needs no introduction. He may be the multi-multi hyphenate! And he's a social media superstar. Lin-Manuel is a genius at finding creative ways to tease his projects on social. His ability to actively engage his Twitter followers has turned them into evangelists for his brand and his projects.
5. Dwayne Johnson
"The Rock" is consistently ranked among the world's highest-paid actors. His films include "The Mummy Returns," "The Scorpion King," "The Rundown," "The Other Guys," "Moana," "Jumanji: Welcome to the Jungle," "The Fast and the Furious" franchise, and "Hobbs & Shaw." The Rock is one of the best at actively engaging with his fans and followers, and has found a perfect balance between posts about his career and personal life. I dive deeper into why he's so successful on social media in this article here.
6. Anna Kendrick
Where do we begin? You know Anna from "The Twilight Saga," "Up in the Air," "Pitch Perfect," "Into the Woods," "The Last Five Years," and "Mike and Dave Need Wedding Dates" among many others. If you have kids, she's also Poppy in "Trolls"! 'Nough said. Take a look at her Twitter to see how she brings her unique voice and sense of humor to life online, and learn more about how she does it in this article here.
7. Tom Holland
Tom is best known for playing Spider-Man in the Marvel Cinematic Universe. His Instagram is a great example of a nice professional and personal mix. Plus, back in 2016 when he was auditioning for Spider-Man, his Instagram was full of stunts, jumps, and various action sports videos. It was a lesson in how actors can use social media to get their followers to rally behind them for a role. Here's one of those posts.
8. Stephen Amell
Stephen is best known for playing Oliver Queen and the Green Arrow on the CW superhero series "Arrow." He posts about his #actorslife without sounding like it's all about him. He does a fantastic job of taking us on his acting journey one post at a time on his Facebook page and on Instagram.
9. Ella Grace Helton
At 6-years-old, Ella has done 12 commercials, four independent films, and is a series regular on the ABC sitcom "United We Fall." Her mom has done a great job creating an Instagram account for a child actor that genuinely captures her personality and is age-appropriate.
10. Jessica Vosk
Jessica is best known for her performance as Elphaba in "Wicked" on Broadway. Her ability to create relationships with her fans using behind-the-scenes photos and videos on her Instagram is masterful. She also writes captions that clearly showcase her sense of humor and point of view.
Social media ready? Looking for remote work? Backstage has got you covered! Click here for auditions you can do from home!
The views expressed in this article are solely that of the individual(s) providing them,
and do not necessarily reflect the opinions of Backstage or its staff.