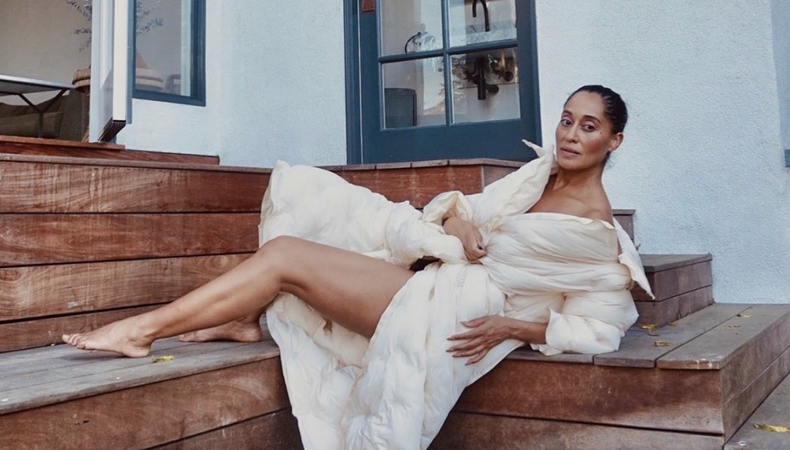 Welcome to Social Studies, wherein we take a deep dive into actors' social media practices. What works, what doesn't, and what should be avoided at all costs? We're glad you asked, and you've come to the right place to find out.
As the daughter of one of Diana Ross, one of the greatest divas in history, Tracee Ellis Ross has been in the spotlight since infancy—which makes it all the more impressive that she's managed to effectively steal it. That is thanks in no small part to her Instagram (on which she now has a casual 7.3 million followers).
Ross has been starring on ABC's long-running sitcom "Black-ish" since 2014, winning a Golden Globe Award for playing hilarious matriarch Rainbow Johnson. And though she's proudly and consistently promoted the show since its premiere, her Instagram has taken on a life of its own, consisting of equal parts glamour, behind-the-scenes peaks, and (most importantly) unmitigated goofiness.
Tracy Ellis Ross on Audition Secrets + Advice
Let's start with the glamour, though, because there is nary a best-dressed list of the last five years on which Ross hasn't been cited. And a huge reason to follow her is simply to see her outfits. (Props to her coveted stylist Karla Welsch!)
View this post on Instagram
View this post on Instagram
Now, it isn't uncommon for very famous actors to post pictures of themselves dressed to the nines. What makes Ross' Instagram so delightful is how she weaves in decidedly non-pristine posts (the kind that, yes, make you positive you could be pals).
Posts like this:

And like this:

And this:
View this post on Instagram

And also like this:
View this post on Instagram
The takeaway from Ross' Instagram is indicative of 2019 as a whole: The reason you like to follow her is because, frankly, very famous people's lives are not very similar to that of the rest of us. It's always interesting, if not downright baffling, to get a voyeuristic look at the inside. But with Ross' signature silliness, any feelings of rich-people resentment go out the window. Instead, you see her promoting herself, her television show, and her fabulous lifestyle, all the while thinking: This girl is relatable.
And if that ain't a social media lesson every actor can live by....