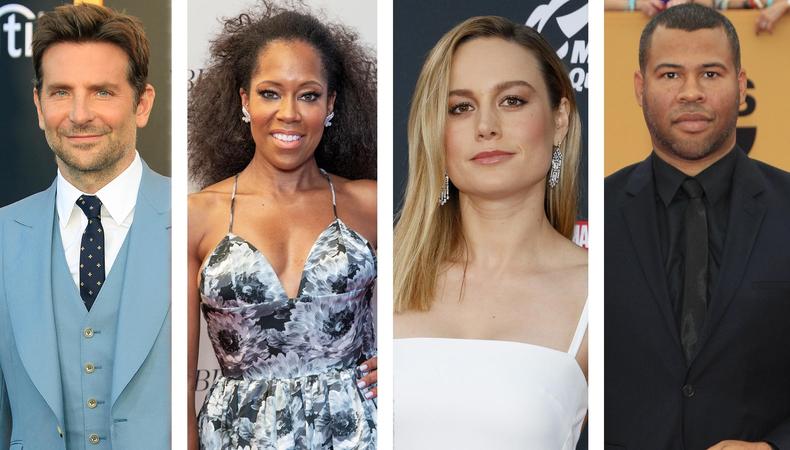 It seems like every other month in Hollywood, a star-turned-director is born. But the actors who have taken the leap from being in front of the camera to behind it aren't just merely giving it a try; in many cases, they're crafting some of their time's most successful and talked-about features.
We all know about the Robert Redfords and Ron Howards and Clint Eastwoods—but what about the Brie Larsons, Paul Danos, and Regina Kings? Here, we take a look at some of the industry's lesser-known actors-turned-directors, as well as some who have made a long-lasting career out of it.
1. Bradley Cooper
"A Star Is Born" (2018)
Cooper emerging in 2018 as a gifted, thoughtful filmmaker behind a critically and culturally beloved movie is no real surprise. The three-time Oscar nominee has built a career out of versatility and meticulous dedication, with a voracity for getting to the heart and soul of every character he plays—traits that served him well as the smash-hit's co-writer, producer, lead actor, and director. It doesn't hurt either that, as an observant actor and student of the craft, he was able to absorb everything he possibly could about filmmaking from the industry greats previously directing him, all the way from David O. Russell to Clint Eastwood.
2. Regina King
"Southland," "Scandal," "This Is Us," "Shameless," "The Good Doctor" (2013-2018)
It's good to be King. If you've been keeping an eye on awards season this year, chances are you've seen the TV powerhouse onstage holding trophies for her work in Barry Jenkins' "If Beale Street Could Talk." As impressive as she's been on-camera, King has also built a stacked résumé behind it, directing episodes of "This Is Us," "Scandal," "Shameless," "The Good Doctor," "Insecure," "One Night in Miami," and more. It's surely a matter of time until she branches off into film.
3. Jonah Hill
"Mid90s" (2018)
Hill has always subverted expectations. (He did jump from teen comedy breakout in "Superbad" to Oscar nominee in "Moneyball" in just four short years, after all!) He did it again this past fall as writer-director of the stellar, deeply personal coming-of-age skate film, "Mid90s," his first feature. But for Hill, he's admitted the director's chair is where he's always dreamt of being. He only started taking acting classes to learn how to direct actors, falling into an accidental "15-year film school," with 'professors' like Martin Scorsese and the Coen brothers.
4. Karen Gillan
"The Party's Just Beginning" (2018)
With franchise hits like "Jumanji: Welcome to the Jungle," "Guardians of the Galaxy," and "Avengers," Gillan is certainly staying busy enough in front of the camera. But between back-to-back filming months, the "Doctor Who" breakout cut her teeth as a feature film director with "The Party's Just Beginning," a bleak drama centered on the high rate of suicides among young men in her native country of Scotland, which she also wrote and stars in. The directorial debut has been a passion project of hers for years since she first read those dark statistics, prompting her to write a compelling screenplay and address the issue onscreen.
5. John Krasinski
"A Quiet Place" (2018)
A predominantly silent monster movie directed by Jim Halpert. On paper, it doesn't scream big commercial hit. But with expertly crafted tension, a plethora of visual and technical feats, and an emotional core powered by an astounding ensemble cast, "A Quiet Place" is the most unexpected blockbuster of last year.
6. Bo Burnham
"Eighth Grade" (2018)
The transition into full-fledged auteur always seemed like an inevitability for Burnham, the self-made, wise-beyond-his-years, multi-platform comedian, actor, musician, poet, and YouTube innovator. What was surprising, though, was that the story he chose to tell as a debut writer-director was "Eighth Grade," a poignant, painstakingly authentic snapshot of a middle school girl trying to navigate through the trenches of adolescence. However, his voice and vision is unmistakable; he directs with the confidence of an old pro, which in many ways he is, given his Internet roots. The revelatory performance by Elsie Fisher just further reflects how at-home Burnham is in his new role as a filmmaker.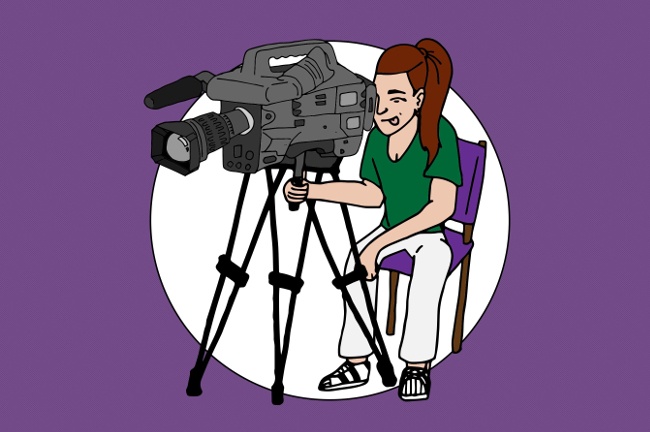 How to Become a Film Director
7. Elizabeth Banks
"Pitch Perfect 2" (2015), "Charlie's Angels" (2019)
For almost 20 years, Banks has been a consistently scene-stealing presence in movies, weaving effortlessly between comedy and drama and convincing both as wacky characters ("The Hunger Games") and romantic interests ("Love & Mercy"). Today, she weaves effortlessly between actor, director, producer, and she's on a mission to shake up Hollywood's status quo in favor of women. The giant box office numbers of "Pitch Perfect 2," her debut behind the camera after producing the first one, granted her keys to another female-led franchise, "Charlie's Angels."
8. Joel Edgerton
"The Gift" (2015), "Boy Erased" (2018)
After establishing himself as an effective genre filmmaker with his dark, Hitchcockian directorial debut "The Gift" in 2015, Edgerton, a workaholic of an actor best known for intense dramas like "Zero Dark Thirty," "It Comes At Night," and "Loving," stretched his muscles behind the camera with this past year's follow-up. "Boy Erased," a powerful conversion therapy drama based on Garrard Conley's 2016 memoir, showcases his directorial skills. Particularly considering his work with the film's cast (including Nicole Kidman, Russell Crowe, and Lucas Hedges turning in top-tier, resonant performances), it's clear he's an actor's director.
9. Paul Dano
"Wildlife" (2018)
For more than a decade, this eccentric indie actor has carved out a sprawling career, allowing him to explore every range of character imaginable, from a villainous preacher to a young Brian Wilson. It always seemed a matter of time before Dano directed actors himself, channeling the firsthand wisdom of Paul Thomas Anderson, Steve McQueen, Spike Jonze, Ang Lee, and other auteurs he's worked with. His "Wildlife" debut, which he co-wrote with wife Zoe Kazan, stars Jake Gyllenhaal and Carey Mulligan and was nominated for three Independent Spirit Awards, including Best First Feature.
10. Brady Corbet
"Vox Lux" (2018)
After many years of not being in much, Corbet (of "Funny Games," "Clouds of Sils Maria" and "Thirteen") has had an understated resurgence as an arthouse filmmaker, first in 2016 with "The Childhood of a Leader," for which he won Best Debut film and Best Director at the Venice International Film Festival, and now with "Vox Lux," a haunting meditation on fame's dark underbelly. He has been praised for his distinct visual eye and fearlessness behind the camera.
11. Mélanie Laurent
"Galveston" (2018)
The standout "Inglourious Basterds" star has made a name for herself as a director in her native France since 2011 when she made her first feature "The Adopted." A few years later, Laurent received a César Award for Best Documentary Film, for environmental film "Demain," and a nomination for Best Film from the Stockholm International Film Festival for "Breathe." This past year, she made her English-language feature debut with a well-reviewed, emotional crime story starring Ben Foster and Elle Fanning.
12. Brie Larson
"Unicorn Store" (2017)
Captain Marvel herself called "Action!" in 2017 with her feature film directorial debut, the quirky and creative "Unicorn Store." She also starred in the film alongside Samuel L. Jackson and Joan Cusack. Interestingly enough, Larson auditioned for the movie many years ago when she was trying to find her footing in the business; the movie ultimately fell through, but when it resurfaced, Larson, who directed two short films before this, took it on in the wake of her Oscar win for "Room."
How to Transition From Acting on TV to Directing TV
13. Greta Gerwig
"Lady Bird" (2017), "Little Women" (2019)
The auspicious debut of Gerwig as a filmmaker after star-making turns in "Frances Ha" and "20th Century Women" brought the house down at just about every awards ceremony last year. For "Lady Bird," her pitch-perfect coming-of-age tale, the writer-director picked up a National Society of Film Critics award for Best Director, an Independent Spirit Award for Best Screenplay, a Satellite Auteur award, a Golden Globe, and was nominated for several Oscars, including Best Director and Best Original Screenplay. And that's just her first shot at it! Her adaptation of "Little Women" (which reunites "Lady Bird" stars Saoirse Ronan and Timothée Chalamet) is due Christmas Day 2019.
14. Jordan Peele
"Get Out" (2017), "Us" (2019)
The internet has been going wild over the terrifying trailer for "Us," Peele's highly-anticipated follow-up to one of the most confident, effective, zeitgeist-y debut movie ever made. The comedian-turned-horror auteur's "Get Out" was the film of 2017, and for good reason. His precision as a writer landed him an Oscar for Best Original Screenplay, and for his directing, he took home an Independent Spirit Award and a Satellite Award. From the looks of that new trailer, it's a pretty safe bet that Peele will be getting some similar acclaim this time next year.
15. Angelina Jolie
"Unbroken" (2014), "By the Sea" (2015), "First They Killed My Father" (2017)
Jolie may be one of the world most famous actors, but she's also made her way in recent years as one of Hollywood's most independent and talented directors. She makes movies she wants to make, funneling her passion for humanitarianism into addressing powerful and often upsetting issues on film. She's developed a great eye.
16. Ben Stiller
"Reality Bites" (1994), "Tropic Thunder" (2008), "Escape at Dannemora" (2018)
Ben Stiller's filmography is pretty well summed up with: "I didn't know he directed that!" The comedic actor has had a vested interest in the role since "The Ben Stiller Show" in the early '90s and has had an eclectic résumé to show for it since, from the weird ("The Cable Guy") and mainstream comedies ("Zoolander") to more dramatic work ("The Secret Life of Walter Mitty").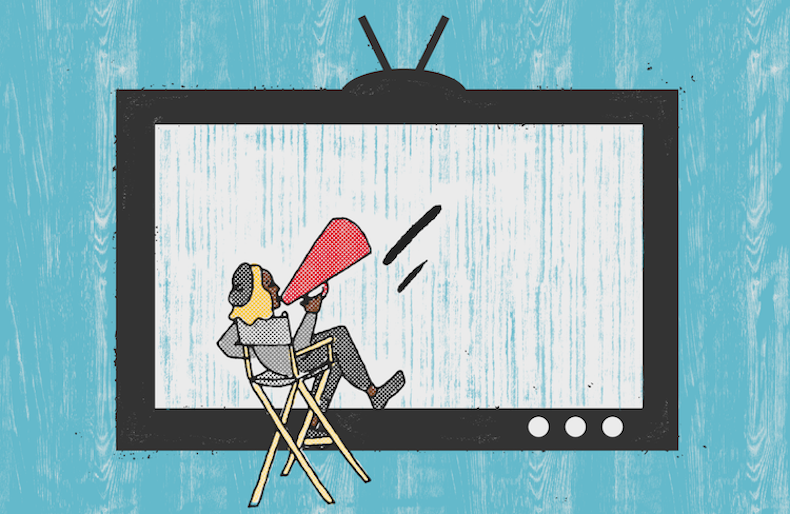 How to Become a TV Director
17. Penny Marshall
"Big" (1988), "A League of their Own" (1992)
The late, great Marshall forged a remarkable path in the industry, from breakout sitcom star of "Laverne and Shirley" to becoming the first female director to make a film that grossed more than $100 million, with "Big" in 1988. Although small, her filmography, which also includes "A League of Their Own" and "Riding in Cars with Boys," helped usher in more opportunities for other female filmmakers.
18. Jodie Foster
"The Beaver" (2011), "Money Monster" (2016)
Having first made her mark on the big screen at age 12, Foster knows a thing or two about film sets, dealing with actors, and the inner workings of the industry. So naturally, she's made the transition to the director's chair. Foster has made four feature films, and lots of TV, directing episodes of "Orange is the New Black," "House of Cards," and "Black Mirror."