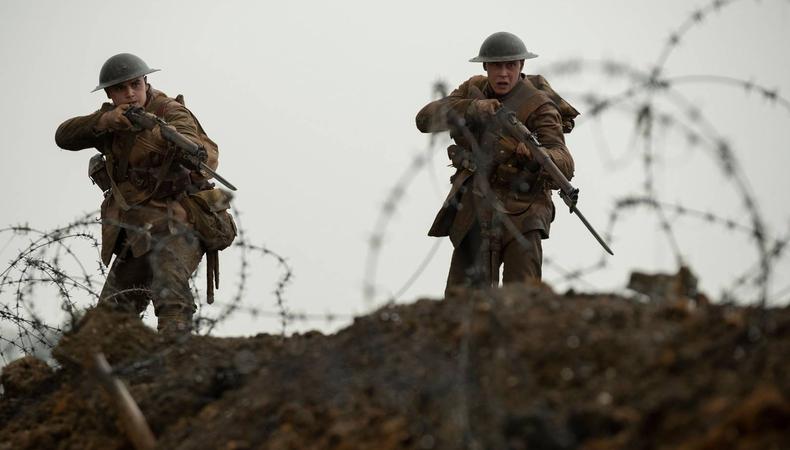 In the lead-up to the Oscars, Hollywood's various guilds are weighing in on their picks for the year's best filmmaking. The Directors Guild of America, one of the industry's oldest orgs responsible for one of the industry's oldest awards ceremonies, feted their profession Jan. 25 at the Ritz-Carlton in Downtown Los Angeles.
Hosted by Judd Apatow, the 72nd annual DGA Awards celebrated the best directorial accomplishments of 2019 in film, television, and more. Sam Mendes, for his ambitious WWI epic "1917" from Universal Pictures, earned the evening's top prize for feature film. Three of his four fellow DGA nominees (Bong Joon-ho for Neon's "Parasite," Martin Scorsese for Netflix's "The Irishman," and Quentin Tarantino for Sony's "Once Upon a Time in Hollywood") are also in contention for the Academy Award for best director; the guild's top winner, more often than not, tends to subsequently win in that category.
'Once Upon a Time,' 'Irishman,' 'Joker' Among 2020 Academy Award Nominees
Alma Har'el, of Amazon Studios' "Honey Boy," took home the DGA's first-time feature film director award. Nicole Kassel, for the premiere episode of HBO's hit "Watchmen," notched a win in the dramatic series category, while Johan Renck, for HBO's limited series "Chernobyl," won the limited series prize. It was the first DGA honor for those three directors; Bill Hader, creator-director-star of HBO's "Barry," earned his second DGA Award in the comedy series category.
Duncan S. Henderson received the guild's 2020 Frank Capra Achievement Award, given each year to an assistant director or unit production manager in recognition of their career achievement. And Arthur E. Lewis accepted the 2020 Franklin J. Schaffner Achievement Award, recognizing an associate director or stage manager's service to the industry.
For over seven decades the DGA Awards have recognized achievement in film, television, documentary, variety shows, and commercials, representing more than 17,500 directors and artists behind the camera. For more on the guild and a full list of DGA Award winners, visit their official website.