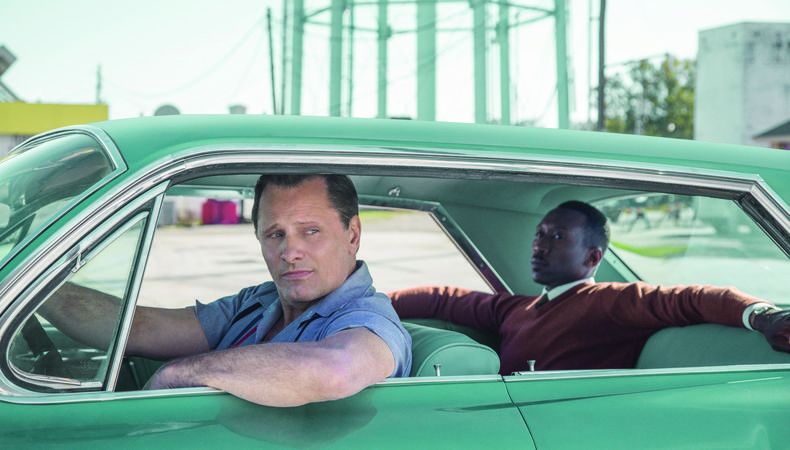 The 2018–19 film awards season came to a rousing conclusion Feb. 24 at the host-less 91st Academy Awards, which saw Universal Pictures' "Green Book" crowned best picture. The Peter Farrelly film, about a black pianist and his bigoted driver in the segregated 1960s South, totaled three wins. Alfonso Cuarón's "Roma," which had tied Yorgos Lanthimos' "The Favourite" for most nominations with 10, also notched three wins: one for director, one for cinematography, and one for foreign film, heralding the first major film awards for streaming service Netflix.
Olivia Colman took home the only win for Lanthimos' Fox Searchlight Pictures feature, for leading actress honor. A delighted Colman thanked the category's other nominees—Glenn Close, Melissa McCarthy, Yalitza Aparicio, and Lady Gaga—in her speech, adding, "This is hilarious. Any little girl who's practicing your speech on the telly—you never know!" While Gaga lost for her "A Star Is Born" performance, she still left the Dolby Theatre in Los Angeles an Oscar winner after she—along with songwriters Mark Ronson, Anthony Rossomando, and Andrew Wyatt—were named for best original song.
"If you are at home and you're sitting on your couch and you're watching this right now, all I have to say is this is hard work," Gaga said. "I have worked hard for a long time, and it's not about winning. What it's about is not giving up. If you have a dream, fight for it. There's a discipline for passion."
READ: Everything You'd Ever Need to Know About the Oscars
Rami Malek took home the leading actor prize for his portrayal of Queen frontman Freddie Mercury in 20th Century Fox's "Bohemian Rhapsody," which also earned Oscars for editing, sound editing, and sound mixing. "We made a film about a gay man, an immigrant, who lived his life just unapologetically himself," said Malek. "The fact that I'm celebrating him and this story with you tonight is proof that we're longing for stories like this."
Mahershala Ali and Regina King, of "Green Book" and Annapurna Pictures' "If Beale Street Could Talk," respectively, won the evening's supporting awards. Ali's win marks his second Oscar trophy in three years. He dedicated last night's recognition to his grandmother.
"I want to dedicate this to my grandmother, who has been in my ear my entire life, telling me that if at first I don't succeed, try, try again," Ali said. He recalled her telling him: "I could do anything I put my mind to, and always, always pushing me to think positively. I know that I would not be here, that she has gotten me over the hump every step of the way."
The original and adapted screenplay prizes were given to Farrelly, Nick Vallelonga, and Brian Currie for "Green Book" and Spike Lee, Charlie Wachtel, David Rabinowitz, and Kevin Willmott for Focus Features' "BlacKkKlansman," respectively. Disney's "Black Panther," the first superhero flick to receive significant awards attention, notched wins for production design, costume design, and original score. This year's Oscars broke the record for most individual black winners in the awards' history.
For a list of this year's Oscar winners and more, visit the Academy of Motion Pictures Arts & Sciences' website.