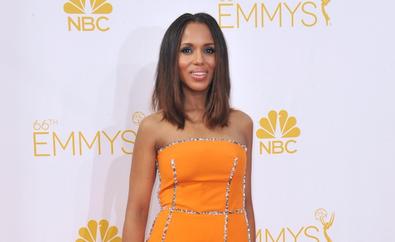 When a video of Robert Downey Jr. singing with Sting back in October 2011 went viral last week, it got us thinking that there are probably a whole bunch of other actors that have some pipes we didn't know about. While people like Meryl Streep and Catherine Zeta Jones have starred in musical movie adaptations—"Mamma Mia!" and "Chicago," respectively, there are plenty of actors we're sure have not graced your ears yet.
Joseph Gordon Levitt
The "Don Jon" star can play guitar too! Who knew? Here's a video of him singing about "the only city that can rival New York." We have the pleasure of watching him sing in the first place and in French as a bonus!
Anna Kendrick
Many don't know the "Pitch Perfect" star (who also co-starred with the above actor in "50/50") is the second youngest Tony nominee the in history of the awards, getting tapped for the award at the age of 13 in 1998 for her role in the musical "High Society." She was a lead performer with Cabaret's Kit Kat Club in "Carnegie Hall Live," and played Fredika in "A Little Night Music" at the New York City Opera House. Keep watching after her solo to check out Kendrick's harmonizing chops!
Jeremy Renner
We heard "The Hurt Locker" actor's voice for the first time in the 2006 film "Love Comes to the Executioner." He sings, somewhat creepily, "American Pie," all the way to the executioner's table, dramatically being strapped in for the song line "this'll be the day that I die." While his vocals aren't crazy polished, you're not exactly supposed to sound like a Broadway singer on the way to your death. Then again, singing in the first place might call your sanity into question.
Scott Bakula
Bakula, famous for his roles on "Quantum Leap" and "Star Trek: Enterprise," made Stephen Sondheim all dreamy-eyed when he sang "Sweeney Todd's" "Not While I'm Around" back in 1993.
Emmy Rossum
Before she was on "Shameless," some of you might remember Emmy Rossum when she played in the film adaptation of "The Phantom of the Opera." A classically trained opera singer, she began when she was 7 years old. Watch her sing Conan O'Brien into a frozen state just for a hot dog on the late night host's show.
Ryan Gosling
The Gos has been busting moves and tunes since 1991, but he recently hit some notes in his film "Blue Valentine." He gets goofy with his singing while serenading co-star Michelle Williams with "You Always Hurt the One You Love" on a ukulele, but you can still hear he's got some quality to his voice. Gosling also has an album out with his band, Dead Man's Bones.
Kerry Washington
That's right! The "Scandal" star can more than hold her own when it comes to singing. In this video, performer Jordin Sparks coaxed the actor into singing a duet of Disney's "A Whole New World."
Terrence Howard
It seems late night talk show hosts have a knack for getting actors to sing. Catch Terrence Howard singing "Love Makes You Beautiful" on the David Letterman Show in 2008.
Want some singing tips? Watch here:
Inspired by this post? Check out our audition listings!