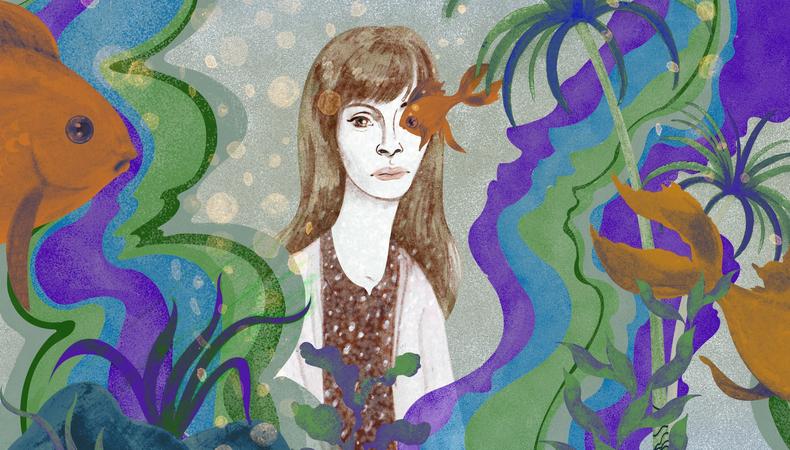 Amazon and Universal Content Productions' "Homecoming" is unlike any television or streaming project before it. Not quite a revival or a reboot, it's a remake of sorts. The podcast of the same name—the show's source material—aired on the audio network Gimlet and told the sci-fi military mystery-thriller over two seasons with a veritable cast that included Catherine Keener, Oscar Isaac, David Schwimmer, and Amy Sedaris. When casting director Susie Farris, who worked with showrunner Sam Esmail on "Mr. Robot," signed on, they wanted to create a visual retelling with a whole new ensemble. Julia Roberts was already attached when Farris filled out the cast of knowns and unknowns around her, giving relative newcomers like Stephan James (also of "If Beale Street Could Talk") a chance to showcase his talent opposite an Oscar winner.
Describe the casting process for "Homecoming."
When I came on, Julia Roberts was already attached. The first step was sitting down and having a roundtable with the creatives to go through the big parts that we were thinking were going to be offers. When it came to the Walter part, we knew that it was going to be a really fun role to read and find a discovery. We jumped in and started reading every appropriate person who could possibly be a Walter.
How did you find Stephan James and why was he right for the part?
Stephan was on my radar from a couple of his past movies and a miniseries for Fox. He was in New York shooting a movie at the time, so he read from there. I read a ton of people here and whittled down the group to about four or five guys that we had come and do chemistry reads with Julia as the final step. Stephan had gone on tape in New York once or twice, and this was the final step. We flew him out here and he was one of the guys who read with Julia, and it was pretty apparent.
READ: How Julia Roberts Became Captain of Amazon's 'Homecoming'
What differences do you notice between auditioning actors in New York and Los Angeles?
I think there's a big difference. There are a lot more trained actors in New York. I think if I was seeing 100 people in a day, about 75 of them in New York would be talented, although they may not be right for the role. In L.A., it's probably a good 50–50. It takes a lot longer to weed people out because there are so many more actors here. I think the quality of actors per capita in New York is a little bit better. In L.A., it is a lot of people with a dream, and I also think it's more about a look than in New York. There's so much film and TV that people care a bit more about their appearance when they're coming to audition in L.A. It makes sense.
How did the podcast's ensemble influence your casting choices for the series?
It's unlike anything I've ever worked on, because the podcast did have such an amazing cast to begin with. It is kind of a strange situation for actors to think about stepping into something that another actor has done. They weren't setting out to re-create the podcast, so while they were all really special and incredible actors, it was like we were starting from scratch and seeing where we end up.
Why was this project a unique one to cast?
The biggest difference was that it was based on a podcast. When actors are coming in for a pilot or a movie, they haven't had the opportunity to hear it, know what the tone should be, and know the exact journey the character goes on. There were a few actors who had no idea that it was based on a podcast, but for the most part, people did their homework and had an opportunity to explore what the whole series was so that they could be more informed when they came in.
How did you fill supporting roles that required a strong presence?
There were so many characters in it, but the Frankie Shaw role was definitely one of the tricky ones to cast. I had read a ton of women, and it was sort of open to interpretation what this person was like. Not that it wasn't fleshed out, but it wasn't the biggest role, yet it was an important role. In a lot of her scenes, she's opposite Julia Roberts, so we needed somebody really special and talented. For a lot of the process, when we got down to roles like that, I put people on tape and we would have conversations and read three or four people with the whole group in person. That's where we were with the Frankie Shaw role. She wasn't necessarily available because of her show. We saw actors we liked but kept saying, "Frankie Shaw would be really amazing for this." I think Sam picked up the phone and asked her if she could swing it. There were a lot of availability issues, but it ended up working out and she's amazing. I can't imagine it not being her. She's so specific and wonderful.
READ: How Amazon Is Helping Creators Get Their Work in Front of Viewers
What advice do you have for actors?
Get out there and get some training. I think that you really need training, and that's why I feel like a lot of actors do benefit from some time in New York in the beginning, [working] in little black box theaters. I think you get incredible experience. If you're not in New York, try to do some theater; it's very helpful and it does definitely carry over to film and TV, especially with multicams. I think theatrical training is super important. In this day and age, it feels very different from when I first started. A big way for people to land representation, jobs, or actually create shows is to make material for themselves. Write it and shoot it with a friend. It seems like the outlets for actors starting today are much more focused on that in terms of helping them at least get representation. Do something that stands out and gets a following, because I don't think agencies are working as hard to develop clients. I think that a lot of actors are developing stuff for themselves and then they'll get an agent to come along.
What can an actor expect from auditioning for you?
I hope to provide a warm, safe room for an actor to have trust and do their best job. I certainly treat everyone with respect and professionalism, and I think that they need to come in prepared and make choices. It's important for an actor to know that they're not going to be right for every role, but they need to put their best foot forward because this is what we do, and if they're not right for one part and they're talented, then at least I know what to do with them. And when a role comes up that they are right for, we call them back.
What makes you want to bring an actor back for another audition?
Come in with some choices and make them memorable. It's always appropriate to ask questions if you need more information about a direction or a tone. I need to be able to see who they are. I admire that someone comes in and wants to be the role, but you can't be every role, so you need to come in and do a great job trying to just show your best self and be malleable. It's also important for an actor to be flexible with taking direction. I'm hearing it 30 times a day—have a bit of faith that if I give you a direction, it's because I know that this is what my team is looking for. Be open-minded and fluid enough to be able to take the direction. It could be a total 180 from what you were thinking about in terms of the character, but my goal is always to try and get them the job. I think that's a big misconception about casting directors.
This story originally appeared in the May 9 issue of Backstage Magazine. Subscribe here for more!
Ever wonder what casting directors are really thinking? Get more of our In the Room series right here!