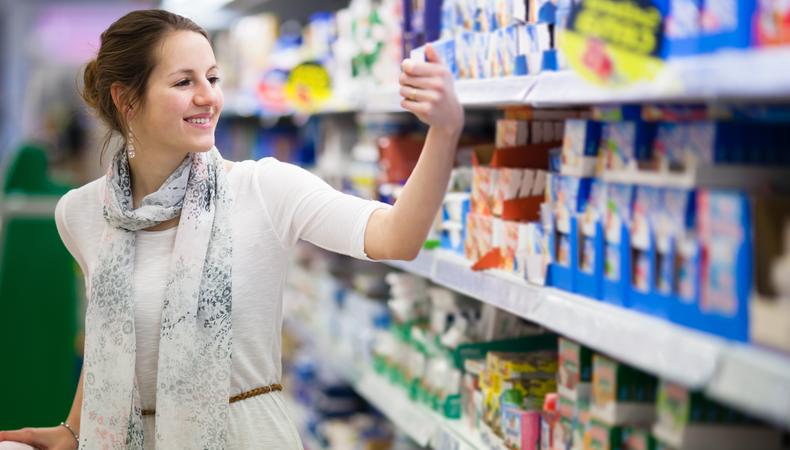 I teach commercial classes all the time. In another article, I covered audition tips for commercials in which you make a pitch directly to the audience. Here, I want to concentrate on an area that seems to stump a lot of actors: commercial auditions that have no dialogue.
First and foremost, you must always be prepared to feel like an idiot at most commercial auditions. If you felt stupid, you probably looked great and aced your audition. But if you tried to protect yourself from looking stupid, that was actually when you looked stupid.
You often feel especially stupid in the auditions with no dialogue. You are standing in front of a blank wall and someone tells you to do something that makes no sense. Perhaps you have been given the task of looking at the meat products at the counter at the grocery store. Or maybe you are looking at a beautiful sunset. Actors audition for these parts all the time. How do they win them?
Use your imagination.
Picture where your scene might come in the actual commercial. Start watching commercials and notice all of the scenarios of people just walking or looking or smiling or holding a product or eating—think of all those vignettes of people looking at products on shelves or walking in the woods while the off-camera voice talks about a pill. If there is a storyboard, look at it to see how your moment fits into the whole commercial to help you to visualize better.
Then picture the meat counter. Really see the different types of meat there. Or visualize the sunset and use your sense memory to feel as if you are there. Feel as though you are standing in the woods. Create your reality just like you would for any other acting scene.
READ: How to Become a Commercial Actor
Always be positive.
Make sure you are always positive. If you ponder the meat counter too seriously, you might appear to be disgusted by the lousy meat products at the store. Instead, look at the meat as if it were interesting.
I find that making little sounds helps to keep your face looking positive. Good sounds to help are "ooo…oh…ah." These sounds tend to make your face light up naturally, as though you are pondering something good. The casting director usually doesn't care if you make sounds in these types of auditions. And if you don't make a sound, you will tend to feel and look especially stiff and phony.
Change it up.
If you only show one version, you probably won't get a callback. Give about five different versions of whatever they are asking you to do. Work each version about three of four seconds so that they have time to really see what you are doing, and then seamlessly shift right into the next version. Keep doing different versions of your task until the casting director says cut.
Remember, the camera is about pictures. Doing the same thing with your head tilted two different ways may look very different to the camera. Change up your body postures and facial expressions. Maybe point at the meat in one version. Cross your arms in another. Picture different types of meat. Be affected differently by each type. Make some versions livelier and some very simple. Slightly change the type of character for different versions. Maybe one character is very perky and one is very sincere and natural.
You don't know exactly what they want, so give them a smorgasbord of goodies from which to choose. You will have a better chance of giving them the one look they are actually seeking—and they can also see that you are creative and can churn this stuff out all day long.
Looking for remote work? Backstage has got you covered! Click here for auditions you can do from home!
The views expressed in this article are solely that of the individual(s) providing them,
and do not necessarily reflect the opinions of Backstage or its staff.