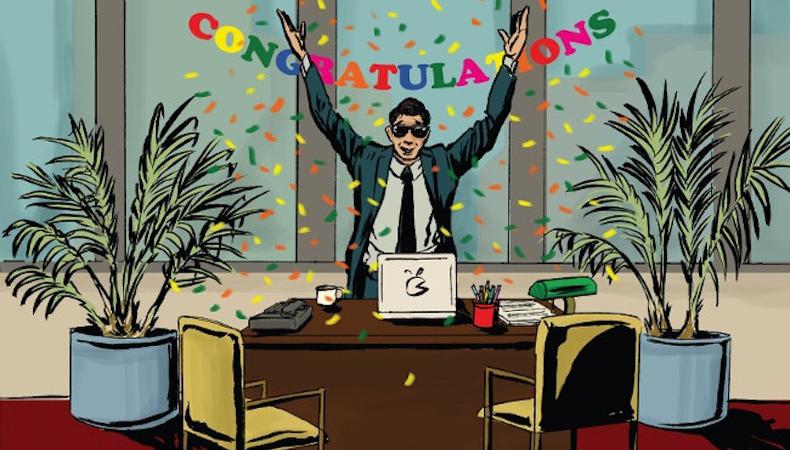 "You got the job!"
Those are the four words every actor loves to hear. They mean you're crossing over from the pit of unemployment to that sanctified space where actors are paid to practice their craft. Want to know what the best part is? I'm the one who gets to tell you!
So congratulations. You booked a guest star, top-of-show role on "NCIS." That means you'll be making just over $8,000; you'll receive a single card in the main titles; you'll have a spacious dressing room; and, best of all, you'll be working several days throughout the episode. Now let's discuss what happens after I close the deal and you're done celebrating.
READ: How to Communicate With Your Costume Designer
First, you'll be contacted by the wardrobe department. They may ask you to come in for a fitting, or they might just request your sizes over the phone. It all depends on the nature of your wardrobe. Then you'll get a call or email from the second assistant director. This is your primary contact for almost everything, so please save their name and information.
The show is buying you for the eight days it takes to shoot an episode, and the second A.D. is the one who will keep you posted on your schedule (which is always subject to change). This person will send you the call times for your shoot days and you'll also receive all the specifics you need about the location and where to park.
On your first day of work, get there early so you can acclimate to your new surroundings. You might be shooting on location or on a soundstage, but either way, find the second A.D. and report in. He or she will make a note of the time you arrived, and that's important because it will serve as the basis for when (and if) overtime kicks in.
After that, a production assistant will escort you to your trailer or dressing room. Try not to sneer as you pass the co-star level actors who are stuck in tiny prison cells and are only there for a few hours to say their four or five lines. You were once one of them, and nobody likes a smart ass.
At this point, you'll sign your contract, which is standard union paperwork. Make sure all the details are correct. I'm talking about your name, social security number, and the deal points we discussed when I first called with the good news.
READ: How to Communicate with Your On-Set Makeup Artist
Once you're done admiring your new digs, you'll be taken to your next stop: the hair and makeup department. This is the fun part. Get to know everyone. Make friends. These people are always friendly and they're responsible for making you look good, so be extra nice.
And that brings us to the moment of truth: It's time to do some acting. Except it's not. Odds are you'll be escorted back to your trailer, where you'll be doing a whole lot of waiting because the star is having a temper tantrum and they probably won't need you for another hour.
We'll get to that next week, when we'll discuss how you should and shouldn't behave on set. I'll also give you some advice on how to make the most of your experience there. Trust me. You need to know this stuff.
Want to book your own guest spot role? Check out our TV audition listings!