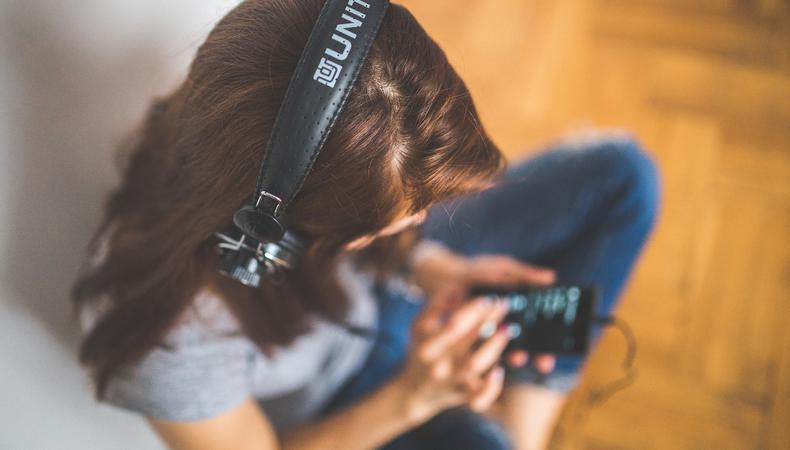 After first arriving in Los Angeles, I was cast as the narrator for a table read of a screenplay with plenty of description and very little dialogue. After it was over, everyone asked me if I was doing audiobooks, and that if I wasn't I really should! With no prior experience or knowledge of the market whatsoever, I jumped into the fray and soon had my first few audiobooks under my belt—all of them paid.
Here are four ways you can break into the audiobook reader market so you can start living that dream or pursuing that actor side hustle too!
1. The Audiobook Creation Exchange (ACX)
ACX is a great place to get in the game. Owned by Audible, it's a virtual marketplace bringing authors and narrators together. The book market nowadays is saturated with self-published indie authors and short nonfiction works. Many of these authors choose to have their book narrated as an additional income stream and many of these self-starter authors turn to ACX to find just the person to do so! What does this mean for you? An abundance of lower price tag projects looking for affordable, lower price tag narrators. This could be you when you're first starting out! You can build your experience and your materials here. You can also be found by authors interested in you for some higher quality and price tag projects.
2. Audiobook Production Houses
I'm sure you're familiar with the concept of a commercial production house or movie production companies. Audiobook production houses exist, too! Many of these operate on a roster basis. They have a roster of narrators on their books that clients can choose from to narrate their projects. Often the roster is presented in an online database the client can browse through, and the production house has set fees they pay the narrator. Here you often work as part of a team at a production house: Either remotely by sending your files to various team members for proofing, editing, and mastering after recording, or by actually going in-house to record at the studio there. So how do you join a roster like that? Check for any submission instructions on their website. In many cases, it will be as simple as sending them some recording samples and a description of your skills like languages, accents, genres, and knowledge of medical jargon and of your recording equipment!
Also, a little gem few people know about, but you can become SAG eligible by doing audiobooks! Many production houses have a contract with SAG-AFTRA that results in you automatically being eligible after doing an audiobook through them. No vouchers or Taft-Hartley needed.
3. Casting Sites
Don't forget about casting sites! You're likely signed up to those already anyway. Some of them, like Backstage, will have casting calls for audiobooks. The projects casting on these sites are often perfect for beginners to throw their hat into the ring. Remember that the entertainment business is all about relationships—audiobooks aren't excluded from that. So that first gig you find on Backstage might well turn into the springboard you were looking for. Make use of every opportunity that comes your way!
4. Workshops
Remember those production houses we just spoke about? Some of these offer workshops! This is an alternative way to join their roster to a direct submission. If nothing else, taking a class like this is great for building or honing your skill and coming away with some quality demo material. If they're impressed by your work, they may ask you to join their database! Win-win. The Deyan Institute is one such place in Los Angeles.
There's always a big learning curve involved with audiobooks and you will invariably find you're a much better narrator at the end of each book than you were when you started it, so don't be scared to just go for it. Plenty of helpful advice is available online to help you figure out the technicalities of audiobook recording, and if you are a native speaker of another language, be sure to make the most of that market, too!
Looking for remote work? Backstage has got you covered! Click here for auditions you can do from home!
The views expressed in this article are solely that of the individual(s) providing them,
and do not necessarily reflect the opinions of Backstage or its staff.