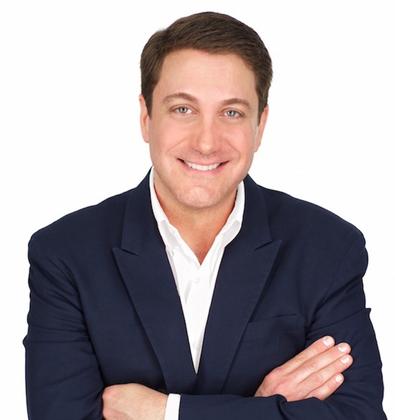 Over the years, one of the questions actors ask me most often is, "How can I make sure I leave a good impression so I'll will be called in again for future castings?" There are several ways, but let's take a look at three of the most important ones.
1. Stand out from your competition. I mean in a positive, skill–based way. Don't make a fool of yourself. There are various techniques you can apply to your audition to make you stand out from your competition.
For example, let's say I'm casting the role of a male or female spokesperson/host. I guarantee you that 99 percent of the actors that come in to audition will do the same exact thing. So, when my clients watch the session and make decisions, it will come down to a "look." However, there is that one percent—that one or two actors who will do something a little different from the other 99 percent, and those slight actions make their auditions stand out. A client will notice, and so will the casting director. This is where your improv skills come in handy.
So, let's say that 99 percent of scheduled actors will stand and stay on the mark from the slate through the copy. Well, the one percent might (as an example only) walk into frame as they are talking. Of course, whatever you choose to do to stand out needs to make sense. And if it does, you will stand out and be remembered by the casting director for future castings—even if you didn't book that job.
2. Confidence is key. This goes without saying, but I must mention it. Yes there are numerous actors who are very insecure. Fear takes over when they're about to go into the casting studio. My friends, it's all about wanting approval and acceptance. Not to go into a psychological tangent, but it's a serious and common thing not just with actors.
Put yourself in the shoes of the producer and director. If you were watching a casting session of actors (including yourself) would you want to work with you? Would you feel comfortable booking you to get the job done?
There's no denying, it's an "energy" thing. If you feel good, confident, balanced, and happy, you're giving out a "positive vibe." And we all know that in any relationship between two or more people, confidence in yourself is attractive. People like to be around confident, positive energy-type people.
3. We are a team. Actors and casting directors are team players. Unfortunately, many actors think, Please, call me in to audition. You're so important to me and my career. Let me put you up on this pedestal. Oh my gosh, please, no! We are equals in this game, my friends. Treat casting directors as if they are your friends. Don't try to impress us. Don't bow down to us. Don't try to shake our hands. Don't be aggressive. It's not up to a casting director whether you book the job or not. That decision is up to our clients. If you look and do good in an audition, then I look good to my clients. Just be real. We like that. It's just that simple.
Inspired by this post? Check out our New York City audition listings!
Want more tips? Watch here:
The views expressed in this article are solely that of the individual(s) providing them,
and do not necessarily reflect the opinions of Backstage or its staff.