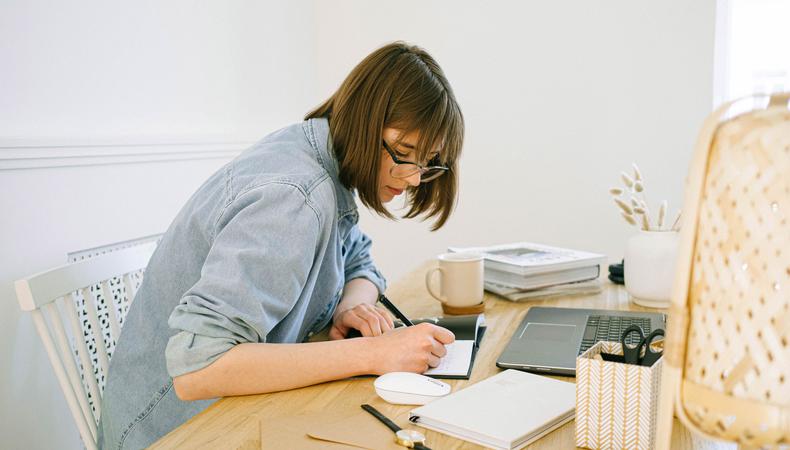 These are unsure times. Each week I have scores of calls with actors and directors and one of the topics that seem to permeate every call is how to stay creative during this pandemic. Everyone I speak with shares how easy it is to feel isolated and bored with no real way to predict when and if things will return to the "normal" we all knew.
Inspiration and creativity are the foundation of any actor's proficiency. It's vital, especially now, to always keep these skills tuned and ready. This can be tricky when you're sitting at home with the same people every day, eating ice cream, and watching reruns of your favorite shows.
However, there are many ways to stay involved in show business and keep your creative energy flowing even from your home. Here are some suggestions that can help you stay creative while in quarantine.
1. Attend an online class.
It doesn't matter whether it's for auditioning, improvisation, dance, yoga, or scene study. Many acting coaches, acting studios, and teachers I know have transitioned to doing online classes. This is a great way to keep your acting chops fresh, learn new things, keep creating, and meet new people. This can also help keep you physically and mentally active. If you're doing a yoga or dance class online, you're staying active with your body and your soul.
2. Join challenges.
Different casting directors, acting coaches, and talent agencies are posting monologue and self-tape challenges on social media. Just type in #monologuechallenge on Instagram, Twitter, or other social media platforms and see what comes up. Even some acting studios and companies that normally help actors make reels are offering monologue challenges. One studio in Los Angeles was giving away a free fully produced reel to the winner. Another was giving discounts for classes if you win.
These challenges are a great way to work on a monologue, practice self-taping, and get these auditions seen by other professionals in show business. Plus, they can help increase your following. An actor I work with posted her monologue on TikTok just for fun. Then she watched her social media following increase 10 fold. You never know!
3. Write a web series, short film, or another project with your friends.
Now is the time to write and create with friends. Spend this time planning out what you're going to create and be ready to start when things open back up. You can have production meetings on Zoom and before you know it, you'll have your project planned out and ready to go. When this is over, you can go out and film it.
4. Reenact a film, TV show, or play.
Two weeks ago, an actor told me she and some actor friends reenacted a script from a pilot. I thought this was a very effective way to keep your acting chops up! Find a script from a film, play, or TV show and get a group of actors together to reenact the roles. Have fun and play roles that you might have otherwise never been able to play!
5. Watch or perform a live play online.
You can do more than just perform with your friends too. Some theater companies are doing plays online and then presenting them live on Zoom. I watched one last week that was a total of four 10 minute plays with different actors. Each play was directed by a different director. It was very clever and enjoyable!
6. Read books from acting teachers, coaches, or other actors.
This can be a good time to catch up on your reading and get inside tips from coaches or other actors. I always learn new ideas or gain insight from someone else's journey or by hearing their stories. Here are a few of my suggestions for the inquiring actor's mind: "The Actor's Life" by Jenna Fischer, "How to Stop Acting" by Harold Guskin, "Making It In Hollywood" by Scott Sedita, "The Hollywood Parents Guide" by Bonnie J. Wallace, and if you want to check out my book, it's "From Start to Stardom: The Casting Director's Guide for Aspiring Actors."
7. Take part in online auditions and open calls from casting directors.
Keep exercising your audition muscles by finding online auditions. You can find these online at websites like Backstage. Or see if you can get an audition from your agent or manager for an open call for a network, studio, or show. For these, make sure to always rehearse your scene until you've learned your lines well, make strong choices, and now in this new "virtual world," follow the rules for a well-done self-tape.
These are a few proactive ways actors can be creative and work on their craft while being locked down at home. Remember to always have fun and enjoy trying these new ways to be creative!
Looking for remote work? Backstage has got you covered! Click here for auditions you can do from home!
The views expressed in this article are solely that of the individual(s) providing them,
and do not necessarily reflect the opinions of Backstage or its staff.