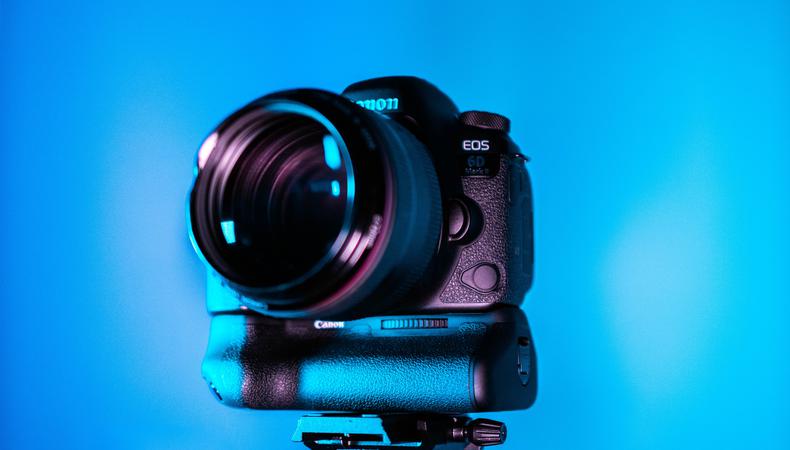 A self-tape can make or break an actor's chances when auditioning for a project. As a casting director, I sort through hundreds (sometimes thousands) of self-tapes for any given film, television show, or commercial we're actively working on—so it can be difficult to stand out from the crowd if you don't know the secrets of how to make a great self-taped audition. Here are the top five things I look for in a self-submission that will help you outshine your competition.
1. Performance
When you're self-submitting, casting folks have high expectations. Even though you may have just received the copy, we assume that you've had time to work on the material and can bring your A-game. So make sure you memorize the copy as well as make strong choices for your character. Take the time to do the work and please make sure the recorded take you submit is your best one! If you find it hard to choose which take is best, then ask your agent or colleagues to help you decide. Believe it or not, some talent will submit their first and only take. Remember, your self-tape will be what we're basing our decision on, so make sure it reflects what you can do!
2. Personality
Since casting is asking for your self-submission in lieu of an in-person audition, we miss out on getting the chance to meet you. If possible, we'd like to get to know you a little through your self-tape. One way to do this is to use your slate as a chance to show some of your personality as well as your professionalism. The best candidate for the job is usually someone who can juggle last-minute script changes and possible rearrangements with location and schedule. We're looking for a person with a can-do attitude who can handle anything that's thrown at them. Sure, we can't really get to know you from a quick clip, but there are things you can do to suggest that you're the right person for the job! How you present yourself in the self-tape is key. Consider a friendly smile for your slate, carefully choose your wardrobe, and don't forget to enunciate so we can understand you.
3. Technical Quality
Ultimately, we need to see and hear you. If we can't, this could immediately take you out of the mix. It may sound obvious, but you'd be surprised how many times talent will submit clips that are lacking in one of those departments. And if they are, even if we love their performance, we won't be able to send them through to the client to consider due to poor recording quality. Your best bet is to solve all of these technical issues ahead of time. Find a space in your home that you can designate as your self-tape spot. Set up a camera, lights, background, etc. and have it ready to go. These days, you'll be doing a lot of self-taping so it'll save you time and stress if it's already set up and ready for recording. Also, make sure your background won't be distracting (please, no neon paintings, loads of laundry, distracting TVs, etc.) You want to be the focal point! Also if you're using the microphone on your camcorder, don't put the camera too far away from you or we won't be able to hear you. Medium to medium-close-up shots are usually fine for self-tapes and ensure better audio quality.
4. Following Instructions
Make sure you read and follow the format and size specs for the clip. Also adhere to any slate, wardrobe, and direction that is given in the breakdown. Casting directors share these helpful instructions, which are usually passed along from the client, because they're expecting to see them in the recordings. This is an easy step that could instantly kick you out of the running if you don't follow them so make sure you read the details before submitting!
5. Fitting the Role
Make sure you're appropriate for the role before going through the trouble of self-submitting. If you've specifically been asked to self-tape then by all means send something over, but if it's a general call, save yourself the time and effort if you don't fit the breakdown. Time is limited and valuable for everyone, so focus your efforts on submitting for roles best suited for you!
The good news is that all of the above steps are straight-forward and within your control. Even better, you can rise to the top of the pack by following them. All of your hard work is appreciated on our end, trust me, and will pay off for you too.
Looking for remote work? Backstage has got you covered! Click here for auditions you can do from home!
The views expressed in this article are solely that of the individual(s) providing them,
and do not necessarily reflect the opinions of Backstage or its staff.