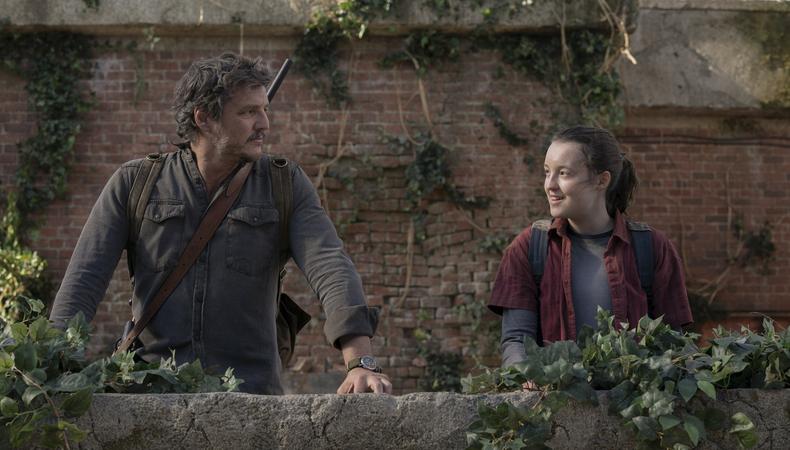 Judy Garland's famous line as Dorothy, "Toto, I've a feeling we're not in Kansas anymore," shows how an actor's exceptional performance of a character can become memorable and timeless. Character development allows actors to not only deliver their lines, but also make us believe—with every action, emotion, and word—that they are real. Here's our comprehensive guide to character development for actors, with insights from industry pros.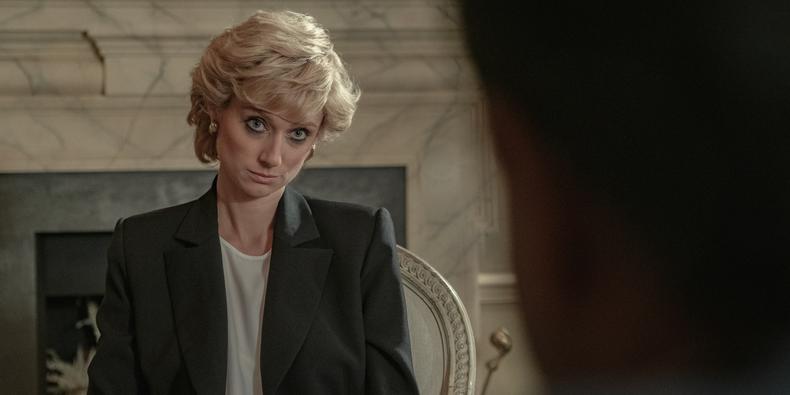 "The Crown" Credit: Keith Bernstein
Character development is the process of making a character complete and real. The audience can watch a character drive off a cliff, but without knowing the character's personality, triggers, and backstory, they may not believe or relate to the character or their story. The audience must believe in the character, which requires that actors get to know their characters first.
"It's not the character you are trying to invent and bring to life, it's the character you bring to your role as an actor and human being," says Golden Globe Award winner Barry Bostwick ("The Rocky Horror Picture Show," "Spin City," "Incredibles 2").
Using the script as the foundation, an actor must excavate their character's motivations, background, and reasons why they behave the way they do to connect themselves to the character—and, in turn, connect the character to the story.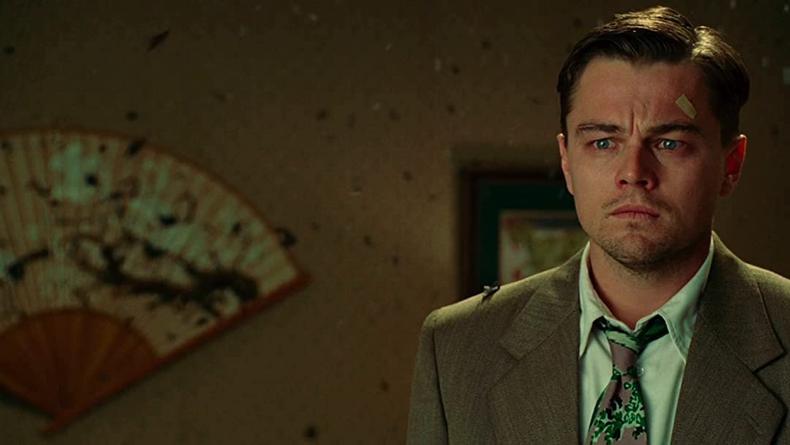 "Shutter Island" Courtesy Paramount Pictures
Story: Make sure to read the entire script to understand the story's context and how it relates to your character. The script will tell you where the character begins, what they do, and where they will end up. The rest are clues to help you build your character.
Backstory: Sometimes a character's backstory, especially for lead and supporting roles, is included in the script. When there is no backstory, it is essential to create one. Every character onscreen comes from somewhere. Whether the audience will learn about it or not, as an actor, you must intrinsically know the character's history that shaped them to be the way they are when the audience meets them.
Tangible details and environments: Answer basic questions about your character to determine the best way to play a role in each scene of the script. Knowing details such as their close relationships, their appearance, what they like and don't like, and what they do for a living helps you relate and truly inhabit the character. After you know their basic details, develop the character more in depth by exploring their personality and how they react to different situations, and their morals, principles, and decision-making.
Motivation: Coming up with a well-developed character means knowing the ins and outs of who they are beyond what's in the script and finished film. This entails knowing everything from the character's most minor details to their driving motivation and goals. "My approach to character development is a very straightforward one," says J.J. Soria ("The Purge: Election Year," "The Flight Attendant"). "I simply process whatever the character is going through as if I were going through it, all the while keeping in mind what my character's motivation is."
Objectives, actions, and internal struggles: While the character's goals are likely already in the script, you can determine which objectives (the intent behind the words) and actions (mini-objectives) the character uses to reach those goals. The character's internal struggle will influence the objective and actions used. For example, a character lacking self-esteem may speak an otherwise demanding line dubiously.
Once you have familiarized yourself with the main components of character development, it's time to develop a character.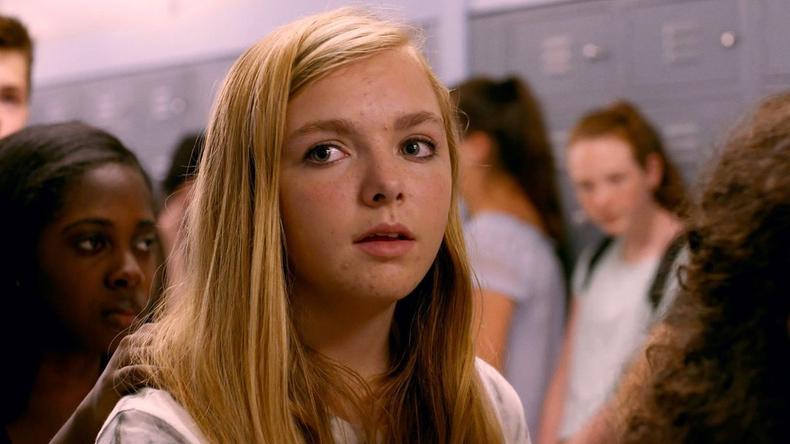 "Eighth Grade" Courtesy A24
These steps will help you lay down the framework for developing your character. From there, you can personalize, get creative, and develop a multidimensional character.
1. Read the script. "Read the entire script so that you understand the context," advises Kazy Tauginas ("The Equalizer 2," "John Wick," "The Blacklist"). "Use your imagination and visualize everything about the character. Play the character the way that you see it. Entertain yourself. Always stay true to yourself."
2. Analyze the script. Analyze the script to identify how your character relates to the story. Studying the script helps you see how the plot, world, and other characters affect your character. From there you can solidify the role you're going to play, how you'll assist in telling the story, and the best way to show your character's journey.
Gather as many basic details as possible about your character and their world (age, physical appearance, status, expertise, etc.).

Find what other characters say about your character.

Know what your character thinks about themselves.

Know your character's arc and journey.

Know your character's strengths and weaknesses.

Know your character's goals, motivations, and internal and external conflicts.

Identify your character's role, message, and theme.
3. Identify with the character. Playing a role means acting in ways you might not normally behave in real life. Your job as an actor is to make an audience believe your performance is real. An essential step in character development is identifying how you relate to the character and under what circumstances you would behave the same way.
Identify how you are like your character.

Identify how you are different from your character.

Understand your character and why they feel and behave the way they do.

When you find a difference between you and your character, understand what circumstances or triggers would cause you to behave the way your character would.
4. Learn or create a backstory. Knowing the basics of your character, their journey, and how you relate to them will allow you to build and perform them with nuance and grace. Use their given backstory if provided; if not, create one that shows how they came to be the character they are when we meet them.
Know where your character was brought up.

What was their childhood like?

Who were their friends, if any?

Determine any significant events, good or bad, that created trauma or gave them strength.

Determine any details that led them to where they are today and why they are the way they are.
5. Perform your character. The internal work you've developed will transform into a tool for your performance. Since acting is ultimately a visual medium, working on your character's physical aspects and external influences is essential.
What are your character's mannerisms (gestures, expressions, habitual actions, etc.)?

How does your character walk?

How do they wear their clothes and accessories?

How do they carry themselves among others or when alone?

How do they speak?

Do they have an accent?

What's their communication style?

What emotions or triggers bring out their voice?
6. Collaborate. Finally, working closely with the director and screenwriter, as well as fellow actors, can help you develop a strong character and perform to the best of your ability. These colleagues can share their vision of the overall story, including each character's role, and steer you in the right direction for your development and performance. Once you know your character internally and externally, the most important thing to do is practice as much as possible. Rehearsals are a great space to dive into this process.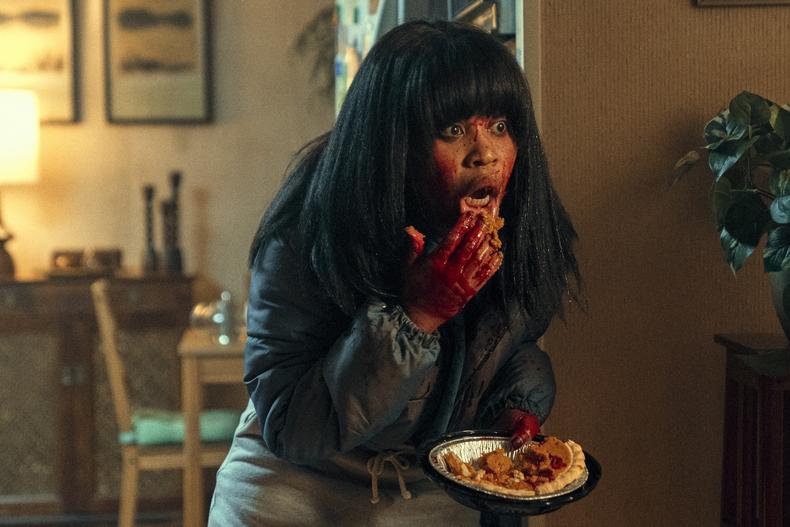 "Swarm" Credit: Warrick Page/Prime Video
Actors develop characters through steady training. "Every actor has to get trained. Just as a musician has to learn to play and master their instrument, the actor is the instrument, and they have to learn to master themselves," says acting coach Mary McCusker ("Up," "The Sisterhood of the Traveling Pants"). "Take a scene from the script, memorize it, practice it, and have a good teacher that doesn't let you develop bad habits. You have to be real. You have to be believable. You have to feel their truth."
The point of character development is to construct the persona you will become. These exercises can help you get acquainted with the character you've developed.
Monologue: Choose a point in the script that invokes emotion in you or resonates with you. Prepare a three-minute monologue portraying how your character would react to this circumstance and talk to themselves about the conflict.
Play with settings: The character may use different mannerisms and gestures depending on their setting. Use the setting around you to do daily activities the way your character would. Portray your character as they walk, drink, eat, open doors, brush their teeth, and answer the phone.
Try improvisation: Choose a scene from the script and expand it by improvising the dialogue and interaction. The end goal will remain the same since it is dictated in the script, but going on a deeper dive into how your character arrived at their destination allows you to get better acquainted with the role.
Practice makes perfect: Practice finding different ways to deliver the lines. Acting draws from personal experiences and triggers and uses that as a vehicle to bring a character to life. Performing the scenes in different ways will help you tap into different objectives more readily and expand your range of acting tools.
"You must invest your life with experiences, challenges, and triumphs. That is what you have to draw from," explains Bostwick. "It's up to you to live a life that is enriching, admirable, and transparent, and you simply have to have the skills to let them all shine through. Fear stops you from that transference, but love and self-confidence will make it possible to project a real and deeply felt 'character'—which is and will always be simply you."