"You know what? It's a great time to be a man," says Constance Wu. Her stilettoed feet are crossed on the coffee table in front of her.
As she speaks, the Statue of Liberty is prominent in the foreground of the picturesque view from the 60th floor of a Manhattan Financial District hotel lounge—symbolism that would be far too heavy-handed were it noted in the script of a film or television pilot. Nevertheless, there stands the enormous copper woman, erect in all her irony.
Constance Wu Still Gets Sweaty Palms Thinking About This Bad Theater Audition
"America likes to shame women for existing as anything other than child-bearers or sexual objects," Wu continues. "That's why it's a good time for men: They finally get to see stories that don't do that. I think it's a really good time for men—not because of employment opportunities, but because they finally get to see stories they have been robbed of, stories that actually humanize women."
During this moment of (perhaps self-adulating) rejoicing around "the women's movement" in Hollywood and beyond, Wu zigs slightly where the industry has zagged, offering the refreshing point of view for which the actor has become known.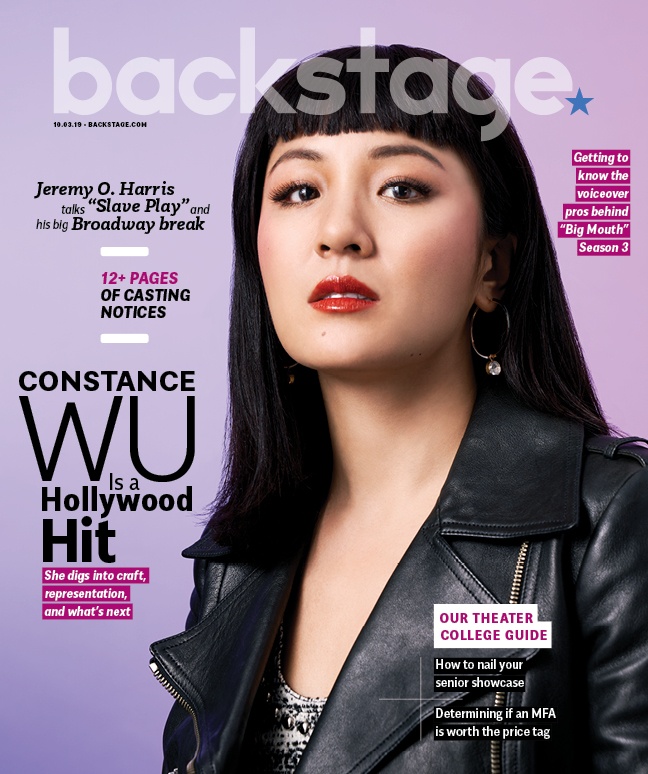 On this early September morning, one of the summer's last sweltering few, she is in New York promoting "Hustlers," her first feature since leading the ground- and record-breaking "Crazy Rich Asians." The film is based on the decade-spanning true story of a group of strippers (portrayed onscreen by Wu, Jennifer Lopez, and several starry others) whose livelihoods were imperiled by the 2008 financial crisis—and who did something about it.
"These are humans who—we find out what they do for a living and the buck stops there and we think we know everything about them," Wu says of the film's protagonists. "[People] for whom that has happened all their adult lives, I think they merit more human investigation. Their stories need some light and humanity, because we have tried to take that humanity away with other movies that have a male gaze, where it's all about objectification. All these strippers, they're all different, they all have different problems, different backgrounds. And, really, when you get down to it, 'Hustlers' is about friendship."
That Wu's character, Destiny, is based on a real person only furthered her already nonnegotiable quest for a deeply dimensional portrayal. That's not a new standard for the actor, however. "There are hours of tape of her being interviewed, and I listened to those tapes on a loop and could hear the places where she's proud of herself, could hear the places where she's hiding," she says. "You hear so much in a voice. I take a lot of that just to build a life; when I really started doing this, actually, was 'Fresh Off the Boat.' "
READ: The Writer-Director Behind the 'Hustlers' Hit
The ABC series, on which Wu has starred since its 2015 premiere, has been seminal for the actor in more ways than just her process. After she hustled (for lack of a better term) in New York and then Los Angeles for years, the Nahnatchka Khan–created comedy ushered Wu to Hollywood's forefront and cleared the path to feature film leading lady. She doesn't shy away from feeling ready to move on to other ventures, but neither does she understate the value of acting on a long-standing series, and she pays respect to its storytelling.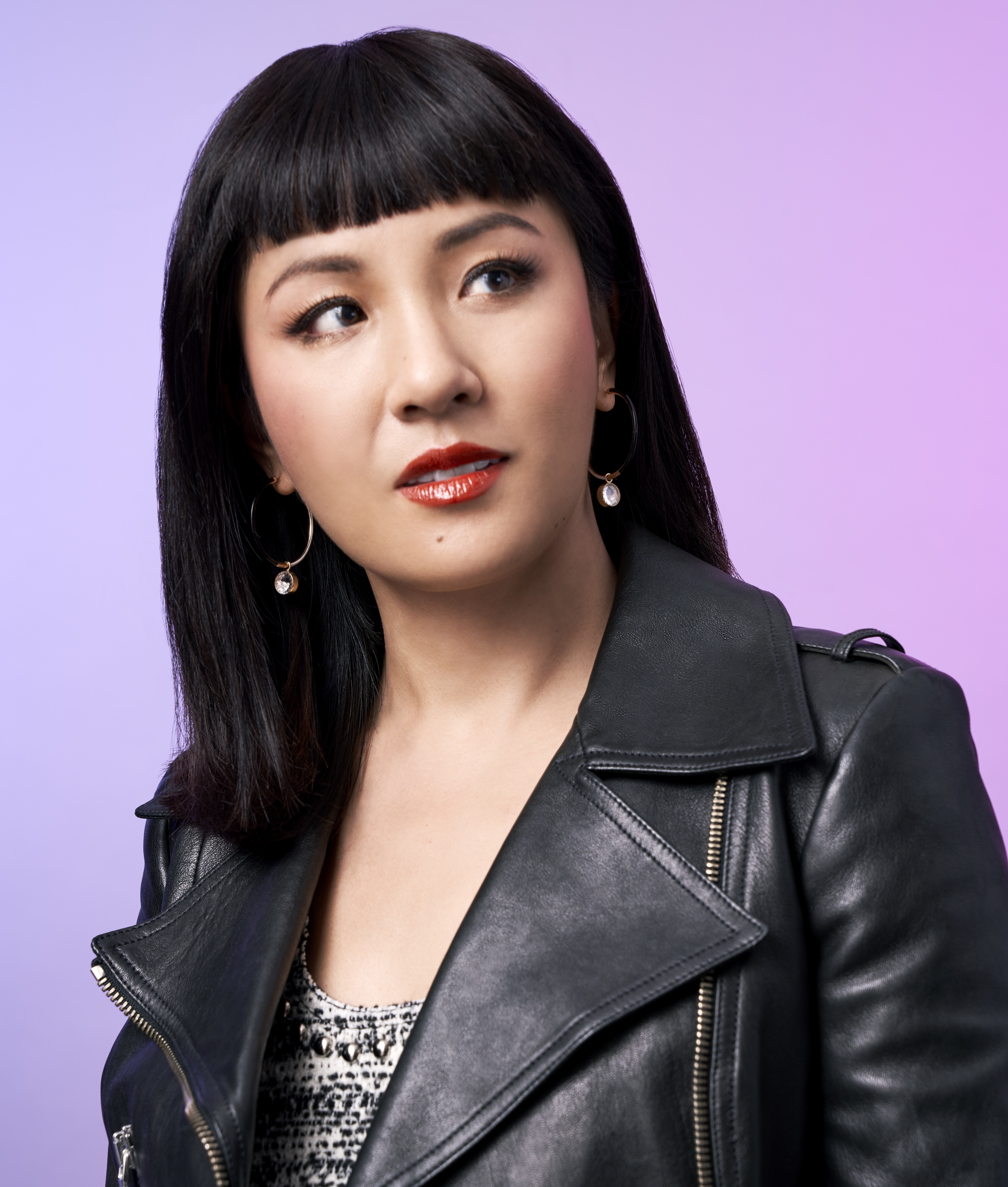 "It's a network family sitcom; it's something that could very easily have been paint-by-numbers and I still would have made a great paycheck," she says. "But I was like, 'Because people write off stock characters—such as a "Tiger Mother"—that's all the more reason you should try to give them more humanity.' A lot of the work I did for [my character, Jessica] and her backstory, it's not in the lines. It's in her bones. It was important to me that, especially for the kinds of parts that seem throwaway, you pay the most attention to those. It's so easy not to do that, but you have to do right by your character."
Strictly speaking, Wu's way into her characters is contained in every script—but it's up to her to unearth it from what lurks between the lines and in the penumbra of each word. "When I work with my acting coach, we don't look at the script. We don't look at, 'How are you going to do this line?' " she says. "We really just look at what her life is like. Was there ever a time she believed in God? What does she feel about her brother? When did she first learn how to ride a bike? What was her first car accident like? You build those emotional memories, and then you eventually have a mountain of them and you ski down the mountain, and you let the slope take you where it wants to take you. You can't preplan. You can't be like, 'I'm gonna think of this memory I created at this point,' because then your performance becomes static. But you can build it so it's in your bones and it speaks through you.
READ: How to Become a TV Actor
"It is in the script; you just have to find it," she adds. "It's not in the line, but it is in there if you build an emotional history of language."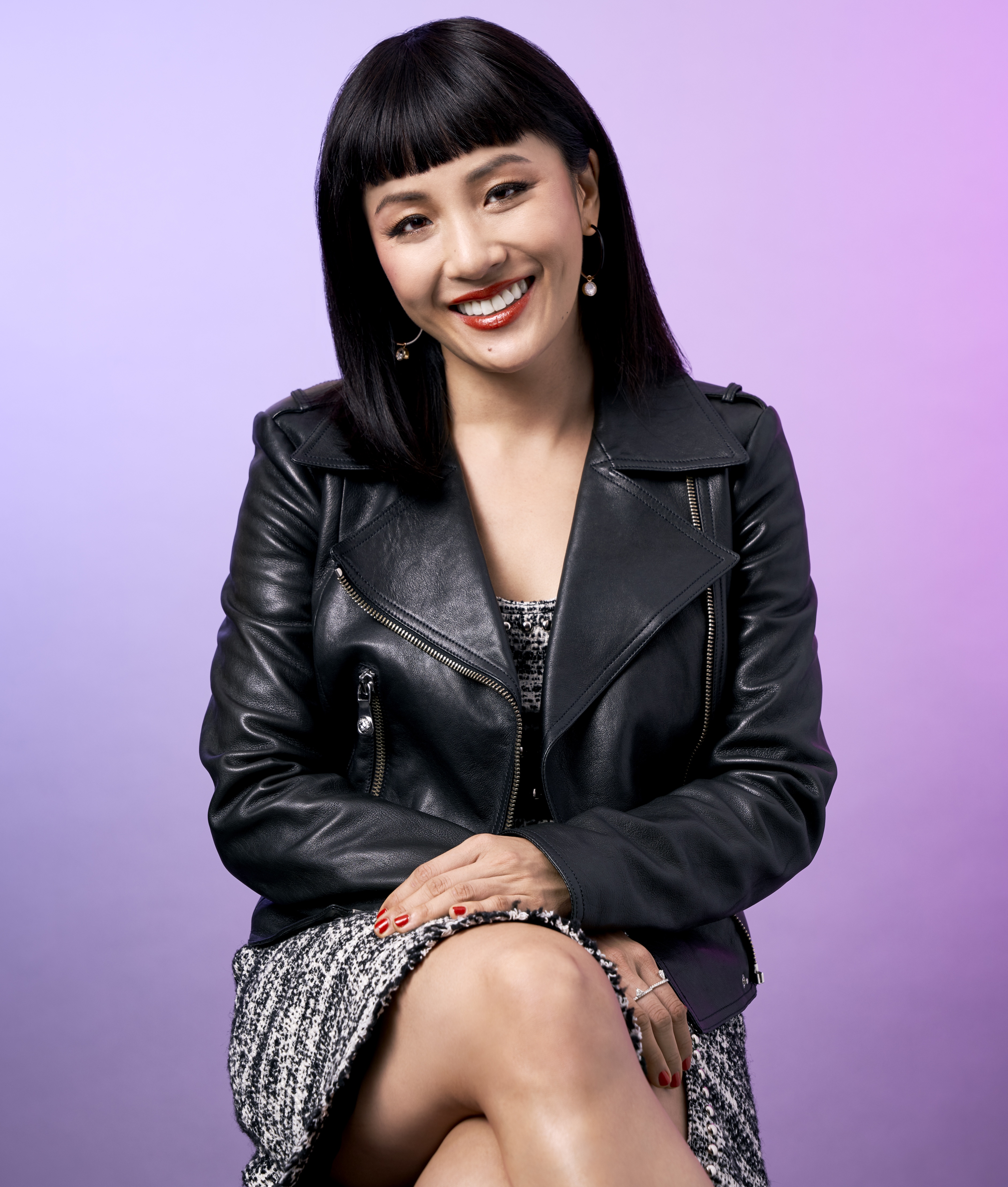 At its core, constructing that inner life takes old-fashioned imagination; it's diligent work, Wu insists, but it's also the most enjoyable part of her process. "The fun part is the imagining of things, [which] comes from asking questions and thinking about somebody's life and how they might have felt," she reasons. "I have several ['aha' moments], and sometimes they lock in for you in one moment and then in another moment you're like, That doesn't really work, but I'm glad I went there, because I had to go there to get to my next place. I call it 'dropping in,' because when something drops in, it's like, Oh, yes. But if something sounds clever and it doesn't drop in, then for whatever reason it's not working."
Wu has another, admittedly more colorful, barometer that alerts her to whether a given take is "dropping in," and it hasn't yet steered her wrong: "I have a pretty good bullshit meter for my own performance, and I can tell when I'm 'acting' and when I'm actually speaking from my fucking loins and gut," she says. "In order to do that, you can't fake it. You have to find it within you, this desire—if you're playing a murderer—to actually kill somebody, to take a life."
She pauses to consider the severity. Does an all-encompassing approach to a role, no matter how volatile, weigh heavily on one's psyche? Wu is thoughtful in her response but not precious, and admits her characters do seep into her view of the world and how she moves through it.
"It doesn't wear on me. It's just that I notice it, and it's more like a curiosity to me," she says. "Your reactions in life can often be colored by the reactions you've been incubating for your character. See what I mean? Which is probably why I wouldn't play a serial killer or something. I want it to be truthful, and I would have to find that thing or something similar in me, and then I would have to bring it out and really incubate that, and I think it would be dangerous for me—not that I would kill anybody, but it would bring out primal or sadistic things, naturally, that we as decent human beings regulate right away. But when you're an actor, you don't regulate it, you're like, 'I'm going to put it out there,' and sometimes it just overcomes me."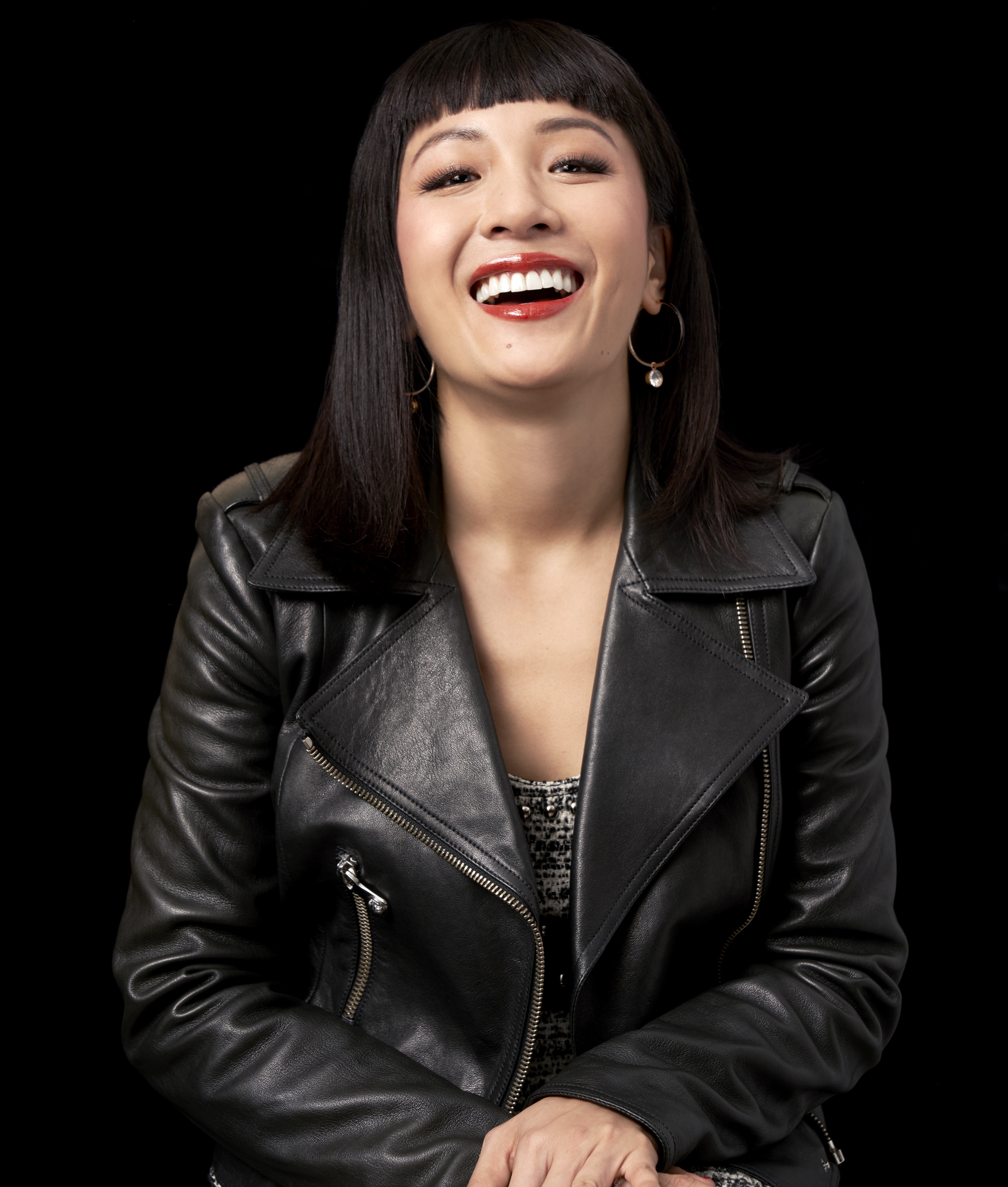 In those terms, the notion of acting as courageous does not feel trite. Trying to act courageous, however, is a recipe for staleness, Wu warns. "When you act, you have to have a sense of abandon and play and release, so you can't be analytical, you can't be in your brain," she contends. "My biggest pet peeve is actors being so smart, like a psychologist is smart; they'll understand psychologically what this character is going through, because they want people to see: 'I understand the character.' If you do that, that's about you, the actor. It's showing off being smart. But it's always better to be brave than smart, I think."
Wu doesn't need to show off to prove she is smart. In contrast to some of her more acute observations, she'll occasionally speak in metaphor. Acknowledging the often nebulous nature of technique, she explains, "It's kind of like learning the scales on a piano, learning the pentatonic scale or the major scale, and if you [liken] those to different acting techniques, it's like you can write your own music with your knowledge of the scales. I studied Meisner, I studied Strasberg, I studied all of it, and there are things I took from each. It took me a while to find my own process. But I learned all the different scales, and now I can write a song."
READ: Natasha Lyonne Knows Good TV—Here's How to Make it
Wu hopes that after the upcoming sixth season of "Fresh Off the Boat," she'll make her way back to New York to do theater, a yearslong goal that, in the ultimate catch-22, she feels can only be achieved now that her schedule is filled to the brim with on-camera projects.
"It's funny, because I feel like I had to become a TV and film actress in order to now get a job [onstage]," Wu says. She's particularly enticed by the medium's ephemerality. "I love it when you've done something a million times but something new happens every performance, and you can't find that by muscling it. You can only find that by being open, and it just happens to you. When I do theater, it's 'Be open to the universe, be open to whatever energy is out there and whatever the character is saying to you, let yourself be surprised, and let that move the scene.' It's magic when that happens."
An openness to what may come is the driving force behind all of Wu's current objectives; it also goes back to her belief that this supposed great time for women is actually a great time for men. Both boil down to a single question she asks with such sincerity it's nearly a blow: "What's so wrong with growing your empathy?"
Well, if Wu or "Hustlers" or any of the historically marginalized voices who now finally have some storytelling autonomy have anything to say about it, there is nothing wrong with that at all.
This story originally appeared in the Oct. 3 issue of Backstage Magazine. Subscribe here.
Photographed by Chad Griffith at 139 Fulton Street #418 in NYC; Styled by Jill Lincoln and Jordan Johnson