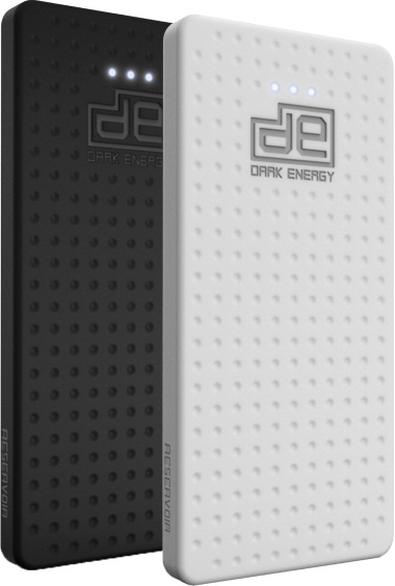 What It Is:
An external battery for smartphones and tablets
What It Does:
Provides extra battery life for your mobile device
Where to Buy It:
www.mydarkenergy.com
What It Costs:
$129
When your career involves heavy traveling, the last thing you want to worry about is keeping your phone or tablet constantly charged. Whether you're waiting for a call from your agent, researching a new role, or studying lines, the actor's mobile device needs to stay on and active at all times.
The Dark Energy Reservoir battery pack comes at a steep $129 price, but it's among the few accessories capable of supplying 8,000 mAh of power and charging both tablets and smartphones simultaneously. The Reservoir battery from Dark Energy contains about four times as much battery power as your average smartphone. As a point of reference, Apple's iPhone 5s features a 1,560 mAh battery while the Samsung Galaxy S4 boasts a slightly larger 2,600 mAh removable battery.
Of course, battery life varies depending on settings such as Wi-Fi, location services, Bluetooth, and display brightness among other controls, but the Dark Energy Reservoir is packed with more than enough power to give your phone a boost.
The Reservoir may be pricier than other battery packs on the market, but it's certainly among the lightest and slimmest out there. Available in black and white, the battery case sports dimensions of 5.5 x 2.75 x 1 inches and weighs 5.9 ounces. In the box you'll find the Reservoir battery, a USB charging cable, a microfiber carrying bag and an AC adapter.
Competing devices such as the $99 Mophie Powerstation PRO are noticeably heftier at 12.69 ounces and contain slightly less juice at 6,000 mAh. However, Mophie does offer a $129 battery pack with 12,000 mAh of power, but that unit comes even heavier at 15.49 ounces.
If you're an avid traveler looking to save some extra space in your bag, the $129 Dark Energy Reservoir is a solid option. Whether you choose the Dark Energy Reservoir or a less expensive device, you'd be wise to keep an external battery for your smartphone or tablet handy—especially if you're recording and editing video and audio on the go. Part of getting ahead in the entertainment industry is having information, connections, and communication at your fingertips, which is exactly what mobile devices are designed for.