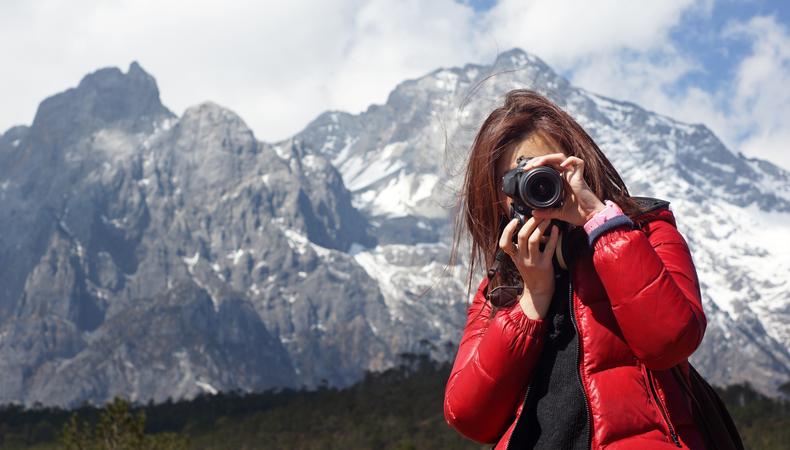 Let's face it. No matter where you live, be it sunny Los Angeles or the subzero Yukon Territory, you're going to have to face the cold weather at some point in your professional endeavors! The business takes us where the business takes us, and that's not always to a cozy warm sound studio on a lot somewhere. Whether you find yourself working on a snowy set, in an unforeseen ice storm, or just shooting winter photos of the great outdoors, the lower temperatures will have an effect on both you and your equipment.
It can be uncomfortable and even inhibitive to your work, but if you know how to deal with it, you can get out, get it done, and marvel at your excellent work afterward as you sit in a warm editing bay, home office, or local coffee shop sipping hot cocoa and reviewing your footage.
So before you head outside with your gear this winter, here are a few tips to help you shoot photo and video in subzero temperatures.
1. Charge up. Typically, electronics perform better in the cold than they do in the heat. But there's a big difference between 40 degrees and subzero temperatures, and the cold end of the spectrum does have a negative effect, particularly on battery life. The extreme cold tends to make your device batteries drain faster. So when you venture outside, make sure all your devices—from camera to smartphone—are fully charged, and pack multiple fully charged backup batteries just in case.
2. Dress appropriately. If it were snowy or wet outside, you'd likely wear a coat, hat and gloves, right? That goes for your camera as well! Protect it from the elements with a waterproof cover or rain shield—which type of cover depends on what equipment you're using. For you, fingerless gloves will be your best option for accuracy and control, while still keeping most of your hand covered and warmed.
3. Be organized. This is a great rule of thumb for shooting in any situation, but when it's freezing outside, you will waste time, energy and potentially harm yourself (frostbite) and your equipment if you have to go diving into your bags and gear because you forgot where your SD card and spare battery are, or where your shot list is. Bring an organized bag or case and make a mental note of where everything is before you venture outside. Your fingers, toes and camera will thank you later.
4. Don't rush back inside. Taking your equipment from extreme cold to extreme warmth is not good for it. While you may want to rush back inside and thaw out by the fire (or review your footage), allow your camera and other equipment to decompress for a short amount of time—maybe by leaving it near a colder part of the indoor facility you're using, like the door or window, or perhaps out in your car or in a garage for a few minutes while you warm up. Maybe make some hot cocoa while you wait!