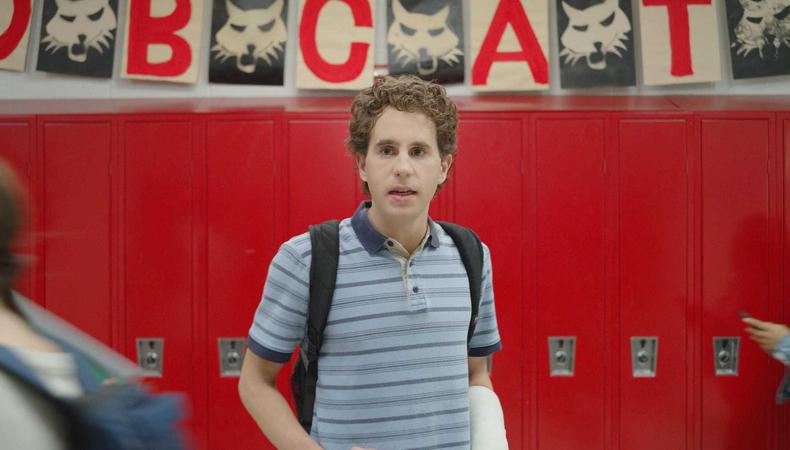 "The first thing I would say to an aspiring artist in theater or in film is: Let this moment be the last time they ever use the word 'aspire,' " says Stephen Chbosky. "If you wrote today, then you are a writer; if you acted today, you are an actor. The noun comes from the verb. It's not up to a producer or casting person to tell you what you are."
That thinking has certainly served Chbosky well, leading him to write and direct such beloved teen staples as "The Perks of Being a Wallflower" (which he adapted from his own novel) and "Wonder." His latest entry into that canon is directing the big-screen adaptation of the Tonys-sweeping musical "Dear Evan Hansen."
A few years back, the writer-director was in New York for a stint and found himself with a free evening, so he decided to go see "Dear Evan Hansen." He knew little of the musical, which features a score by Tony- and Oscar-winning duo Benj Pasek and Justin Paul, and assumed it would be a "sweet little earnest show about a teenager." Those who are familiar with the property know that, well, his assumption was not quite on the money. "I was just blown away by the show because it was so unexpected," he recalls. "I called my team the next day and said, 'I don't know if they're ever doing a movie [of] this, but if they are, I would love to lead it.' "
"From Day 1, the aesthetic was that the lyrics are an extension of dialogue. The song is a scene."
Lead it he did, along with a cast spearheaded by the musical's original Evan, Ben Platt, as well as a slew of huge and rising stars including Amy Adams, Julianne Moore, Kaitlyn Dever, and Amandla Stenberg. The actors all came with varying performance histories, which ultimately added to the texture of the film.
"Having all these different backgrounds leads to a very fun freshness. It leads to listening [and] talking, and they're all generous actors, and they're all there for each other," Chbosky says. "Ben was singing off-camera to help [his scene partners with their] reactions and to make everything more authentic."
READ: 'Dear Evan Hansen' Taught Jordan Fisher That Everyone Can Benefit From Therapy
Another element that turned out to be more of an asset than a challenge was the music. Chbosky readily acknowledges that on film especially, a musical can quickly devolve from drama to melodrama. That's why his approach to "Dear Evan Hansen" was to make it a "musical with a little M, not a capital M." He adds, "From Day 1, the aesthetic was that the lyrics are an extension of dialogue. The song is a scene. We looked at it as a drama with songs more than [as] a traditional musical."
At the end of the day, though, Chbosky respected the precedent established by the source material. (It helped that the show's book writer, Steven Levenson, also penned the script.) In fact, he went so far as to pay tribute to the work of the stage version's director, Michael Greif, by emulating his choices while utilizing opportunities the medium of film can provide. "I looked at how Michael staged 'Requiem,' and I remember distinctly looking at the three [Murphy family members]," he explains. "They're on the same stage together, but they're in their individual poles of light. It's my job to ask: What are those poles of light in the real world? For Zoe, it's her bedroom; for Cynthia, it's Connor's room; For Larry, it's his office."
Before hopping off the phone to continue his day of wall-to-wall interviews, Chbosky provides a final piece of advice to artists. (Remember, we no longer use the word "aspiring.") His words wouldn't be an out-of-place offering to the film's titular teenager, either: Focus on what you can control, and let the rest fall where it may.
"What you can't control is when the opportunities are coming," he says. "All of my advice comes back to: Be true to yourself, keep working hard, and good things ultimately happen."
Looking for remote work? Backstage has got you covered! Click here for auditions you can do from home!