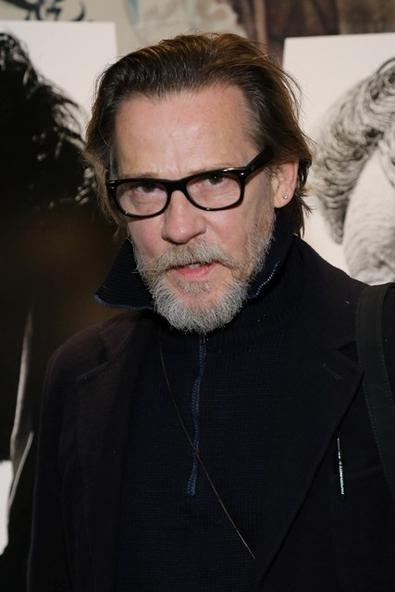 About four years ago, Dennis Christopher says all his career ambitions abandoned him. The actor, who achieved fame in the late 70s with "Breaking Away" and went on to star in "Chariots of Fire" before moving into character roles in shows such as "Deadwood," realized he wasn't truly happy.
"I'm not quite sure what happened, maybe it was the burying of another friend, but all the ambition drained out of me," says Christopher. "I realized I didn't even know what happiness is. I had a handle on satisfaction and I loved my career, but I didn't really know what happiness was. So I started on this quest to have a happy life."
The actor says he pretty much limited himself to theater, where he found great satisfaction in the challenging roles in that medium. He was on "a bit of a hiatus" from film when things were "fabulously interrupted" by Quentin Tarantino, who asked Christopher to join the cast of his revisionist slavery epic, "Django Unchained." In the film, Christopher plays the lawyer of a wealthy plantation owner, played by Leonardo DiCaprio, just prior to the Civil War. "Ironically, a lot of my idea of happiness came from working on this film, as well," says Christopher of the experience. "Because I didn't know you could join up career with happiness."
How did the role in "Django" come to you? Had you met Quentin Tarantino before?
Dennis Christopher: I'd never met him before in my life. A script arrived and on the front cover, scrawled really big as if it were a book report, is "Django Unchained, written by Quentin Tarantino." And I thought, well, no art department came up with this, this is Quentin's writing. After I picked myself up off the floor, I sat down and read it. I called my agent and said, "What's going on? It's brilliant, but the character I'm supposed to play is supposed to have grown up with Leonardo DiCaprio." My agent said, "I didn't want to tell you too much too quickly, but a note came saying 'Tell Dennis not to worry about the age, I've rewritten it for him.'" I went to meet with him and we talked like jabberwockies for three hours. He's so open and welcoming and real.
What's something unique you noticed about Quentin Tarantino?
Christopher: He names everything in his movies; he takes great pleasure in naming things. Even the horses have names. So I Googled my character's name, Leonide Moguy. Turns out he was a Russian filmmaker who had made three films in America and discovered Ava Gardner. So I mentioned that to him, and he just thought it was fantastic that I realized where the name came from.
Did you ever ask why he thought of you for the role?
Christopher: At one point I said, "Why me?" He said, "I've been watching you for a long time. I've seen every movie you've done, the week that it came out." I'm gobsmacked because I've done brilliant movies and I've done stuff to pay the rent because a character actor's life is long. So I pulled out the worst thing I could think of and said, "You saw 'Dead Women in Lingerie'?" He said, "Yeah, it was a piece of shit, but you were great, as always. And why wouldn't I see a movie called 'Dead Women in Lingerie?'"
I bet he was a big fan of the cult movie "Fade to Black," in which you played a film-obsessed killer named Eric Binford.
Christopher: Yeah I referred to him a couple times as the ultimate Eric Binford, and he seemed to get a kick out of that. In fact, now he owns the New Beverly Theatre, which in many ways was the dream of the character. He's restored that theater into something really special. It was my character's dream in "Fade to Black" and he's actually lived it—without the homicides.
Is it true phones and devices were banned on set?
Christopher: Yes. He wants to sustain the reality he's created; you don't need to get a text saying your pipes have burst or the kids are going to the principal again. It's a pure situation with no outside influences whatsoever. He creates a very specific reality you're just so happy to be in. God forbid you should be caught with any kind of device.
What if someone gets caught?
Christopher: You know what? Nobody did. We signed affidavits. That's how serious he was. As loosy-goosy as Quentin might appear, he's very serious about these things. And when you see Harvey Weinstein turning over his Blackberry, you know it's serious.