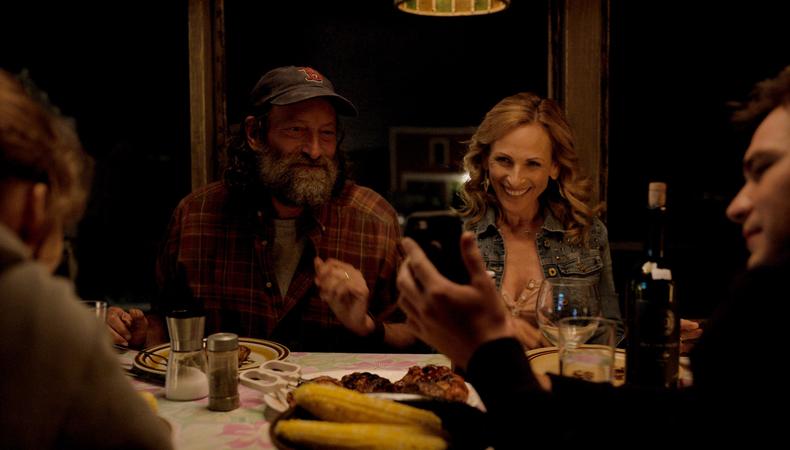 As the industry continues to become more inclusive, a recent push for better representation has expanded the range of opportunities for actors with disabilities. Read ahead to learn about what it means to have a disability; the problems associated with able-bodied actors playing disabled characters; the growing opportunities available for performers with disabilities; and next steps forward.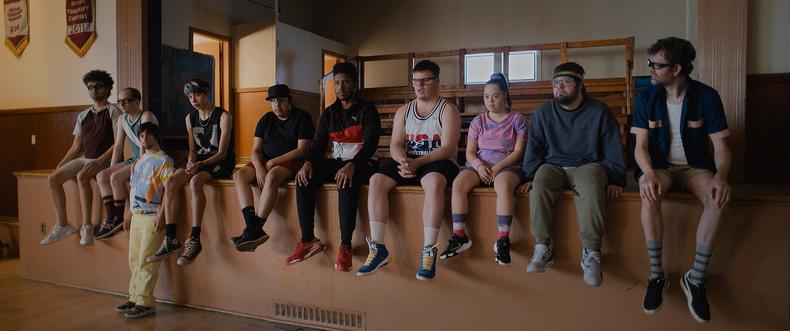 "Champions" Courtesy Focus Features
Having a disability means experiencing certain limitations and lack of accessibility. According to the Americans With Disabilities Act, "A person with a disability is someone who has a physical or mental impairment that substantially limits one or more major life activities; has a history or record of such an impairment (such as cancer that is in remission); or is perceived by others as having such an impairment (such as a person who has scars from a severe burn)."
The Social Security Administration looks at disability more through the lens of how the condition impacts a person's ability to work: "The inability to do any substantial gainful activity by reason of any medically determinable physical or mental impairment which can be expected to result in death or which has lasted or can be expected to last for a continuous period of not less than 12 months."
Disability can be defined in multiple ways, according to Tom Webb, associate vice president of accessibility at Wright State University. "I most identify with the United Nations Convention on the Rights of Persons with Disabilities preamble that includes their definition of disability," he says. "The UN states that 'disability is an evolving concept and that disability results from the interaction between persons with impairments and attitudinal and environmental barriers that hinders their full and effective participation in society on an equal basis with others.' Their definition is one of the more inclusive and welcoming ways I have heard disability conceptualized while leaving room for the definition to change with the times."
Types of disabilities
According to the Centers for Disease Control and Prevention (CDC), disabilities may impact:
Vision

Movement

Thinking

Remembering

Learning

Communicating

Hearing

Mental health

Social relationships
What problems are associated with able-bodied actors playing disabled characters?
Although approximately one in four people in the U.S. live with a disability, less than 3% of series regular characters on broadcast programming have a disability, according to a report by GLAAD. Even when a character is cast with a disability, only about 20% of characters are portrayed by actors with disabilities, according to the Ruderman Family Foundation.
"Communities of people had to endure not only their stories being told inauthentically, but also seeing themselves portrayed inauthentically," said Oscar winner Octavia Spencer ("The Help," "Hidden Figures") in a call to increase the casting of people with disabilities. "But nothing can replace lived experience and authentic representation. That's why it's imperative that we cast the appropriate actor for the appropriate role, and that means people with disabilities as well. Casting able-bodied actors in roles for characters with disabilities is offensive, unjust, and deprives an entire community of people from opportunities."
"An able-bodied and/or neurotypical actor can't truly understand the impact of disability not only in our lives, but in how we operate in society," agrees actor-director Gerilyn Brault. "If disability is portrayed accordingly, those factors are a part of the character. Even those of us with 'invisible' disabilities deserve to be accurately represented."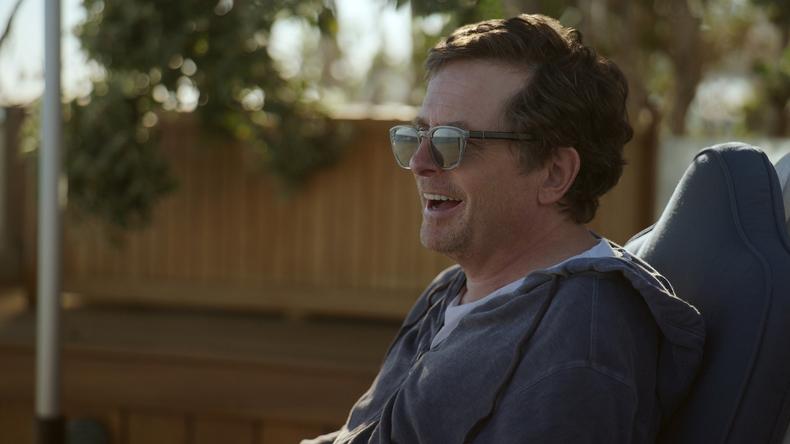 "Still: A Michael J Fox Movie" Courtesy Apple TV+
Acting with a disability
Develop a network. Respect Ability has curated a list of disability advocacy, employment, media, and training resources that you can use to engage with the community.
Seek opportunities. Some industry organizations strive to make it easier for actors with disabilities to be discovered and cast. For example:
Disability Arts Online

created a database of trained and highly skilled actors with physical challenges, to help promote inclusion in entertainment.

AbilityE

is another disability talent source for the entertainment industry.

Zebedee

is an inclusive talent agency that is also looking to change the norm.
You can also search for specific keywords on our comprehensive casting database to find roles that best fit you, or read our resources for actors with specific disabilities.
Branch out. Working with groups that help connect actors with disabilities to roles is helpful, as is auditioning for roles portraying characters with disabilities. Advocates also say it's also beneficial to audition for background roles and for roles that do not "explicitly reference disability as a character trait." The more diverse representation, the better—just ask James Martin, who in 2023 became the first actor with Down syndrome to win an Oscar.
Prepare. Booking auditions, going through the casting process, and getting an agent can look different for those with a disability. You may need to request more time to study scripts, ensure that the set or stage is physically accessible, or reach out to agents representing diversity and inclusion divisions, such as the one at KMR Talent. Do as much preparation as possible ahead of time—including getting headshots, making a demo reel, and preparing your acting résumé—to help ensure smooth sailing. If you're wondering, Can I put my disability on my acting resume? The answer is that you can—but by no means do you need to. If you do choose to include it, actor Shannon DeVido, who has spinal muscular atrophy and uses a wheelchair, recommends simply adding "PWD" (performer with disability) to your stats section.
Ask for what you need. Depending on your unique circumstances, you might require different forms of assistance and accessibility. This can include anything from wheelchair ramps and on-set physical therapists to more time between takes and the ability to record from home. Remember that the Americans With Disabilities Act (ADA) protects you from certain forms of discrimination—and don't be afraid to ask for what you need.
How can the acting industry become more inclusive?
More roles for actors with disabilities: According to Valerie Accetta, head of musical theater at the University of Alabama at Birmingham, there is more work to be done in making roles available for those with disabilities. "We can always do better—we can always feature actors of all races, genders, sizes, and abilities, and right now there aren't enough opportunities," she says.
The Ruderman Family Foundation has released a call to action asking those in the entertainment industry to audition more actors with disabilities. This step will not only help those with disabilities experience representation, but may also be financially beneficial. According to 2019 market research, "about half of U.S. households support accurate portrayals of disabled characters and would sign up for a content distributor committed to disabled actors. Their spending power is estimated at $10.4 billion per month for U.S. households."
Greater accessibility: Another needed step is to revamp the rehearsal/performance and theater education systems, which, according to Brault, are not built for disabled actors, designers, or directors. "The processes are fast-paced, long, and draining," she explains. "With my chronic illness, I know that one day I may need to ask for more accommodation in order to perform, and that is terrifying." She feels like even a simple accommodation request of having a chair to sit in can feel like you're asking for too much and risk your future casting. "If theater companies really want to be inclusive, they need to educate themselves more and find ways to make their process more accommodating," she suggests.
Positive representation: In addition to casting characters who live with a disability, it is also important to portray disability more positively. "Disability is not charity nor disease," says Steve Eidelman, senior advisor to the chairman of Special Olympics International, "but rather a broad label that people with support can function in society."
Famous actors with disabilities
Hugo Weaving

("The Lord of the Rings") was

diagnosed with epilepsy

at 13.

Michael J. Fox

("Back to the Future"

)

lives with Parkinson's disease and has

raised more than $1 billion

to fund research through his foundation.

Christopher Reeve

("Superman") was paralyzed from the diaphragm down in a 1995 equestrian accident, but continued acting in roles such as 1998's "Rear Window" and several episodes of "Smallville."

Millie Bobby Brown

("Stranger Things") was born with

partial hearing loss

.

Daniel Radcliffe

("Harry Potter") revealed in 2008

he has dyspraxia

, a developmental coordination disorder that affects physical movement.

Lauren Potter

("Glee"), who was born with Down syndrome, is both a SAG Award nominee and former appointee to Barack Obama's President's Committee for People with Intellectual Disabilities.

Ryan O'Connell

("Queer as Folk") has cerebral palsy and adapted his experience into the Netflix series "Special."
Actors who have played disabled characters
Actors who have played someone with a disability that they do not have include:
Bradley Cooper ("The Elephant Man")

Bryan Cranston ("The Upside")

Tom Cruise ("Born on the Fourth of July")

Patty Duke ("The Miracle Worker")

Andrew Garfield ("Breathe")

Jake Gyllenhaal ("Stronger")

Tom Hanks ("Forrest Gump")

Sally Hawkins ("Maudie")

Eddie Redmayne ("The Theory of Everything")