Film Independent is more than just the organization behind the Spirit Awards, the hippest beachside ceremony of each awards season. Founded by Gregory Nava, Anna Thomas, and other Los Angeles filmmakers looking to connect potential screen collaborators, the nonprofit first known as the Independent Feature Project/West has grown to include a global membership of around 8,000. This "organization by filmmakers, for filmmakers," as FI President Josh Welsh calls it, is designed to foster and champion cinematic visions outside of the big-budget studio system.
Membership is available for a small yearly fee. It includes access to programs including Film Independent Presents, which offers year-round screenings; Artist Development labs, for selected filmmakers looking to produce their work; Project Involve, which offers hands-on filmmaking experience to underrepresented communities in entertainment; and networking events. Members also vote for the Spirit Awards; this year's ceremony will be hosted on April 22 by Melissa Villaseñor. Welsh, a former actor who began as a Film Independent volunteer almost 20 years ago, sat with Backstage to discuss the nonprofit's mission and programming, and to offer advice for filmmakers at any career level.
What does your work as president of Film Independent entail?
My role is running the organization [and] working with the staff and the board. It's a lot of fundraising—both pre-pandemic and definitely during—and managing the finances. And the Spirit Awards is our big tentpole event every year, where we celebrate the best of independent film.
What is at the core of Film Independent?
Our mission is quite simple: We champion creative independence in visual storytelling. We support a community of artists who embody diversity, innovation, and uniqueness of vision.
In the early days, the term was "independent film." The model was: You make your little-budget feature with credit cards or however you do it, you get into a festival like Sundance, you sell it to a [studio like] Searchlight, and your career is launched. That trajectory, which still exists, back then was the dominant [method]—what everyone aspired to. Now, it's much broader. We're supporting people who are forgoing that route and are going straight into doing episodic work, whether it's for Netflix or Amazon, or are creating it totally independently on their own and then selling it, or people who are going into VR and gaming but have a background in original visual storytelling.
The other thing is [that] we are a community organization. Unlike the Academy [of Motion Picture Arts and Sciences] or certain other organizations that are very selective and you have to be invited to join, Film Independent—we're open access. Anyone can join, whether you're a filmmaker or a film lover.
What advice do you have for early career film artists?
Be kind to yourself. It's so hard just being a creative. Whether you're an actor or writer or director, it's brutal, it's so competitive…. It's a marathon; it takes years. The funny thing with independent film is you have these people who are perceived as an overnight success and, more often than not, that is not the case; they've been working for years.
And I would say: Join Film Independent. Join other organizations like it. You can't underestimate the value of that. It's like a social community that you can be part of, and it's fun. There are parties, there are screenings, there are conferences that you can take advantage of. You don't know what's going to come of it. I've seen countless examples…. The year that Chloé Zhao won a Spirit Award for her film "The Rider," Frances McDormand was there with "Three Billboards [Outside Ebbing, Missouri]." They had a meeting immediately after the Spirit Awards where they came up with "Nomadland." You never know.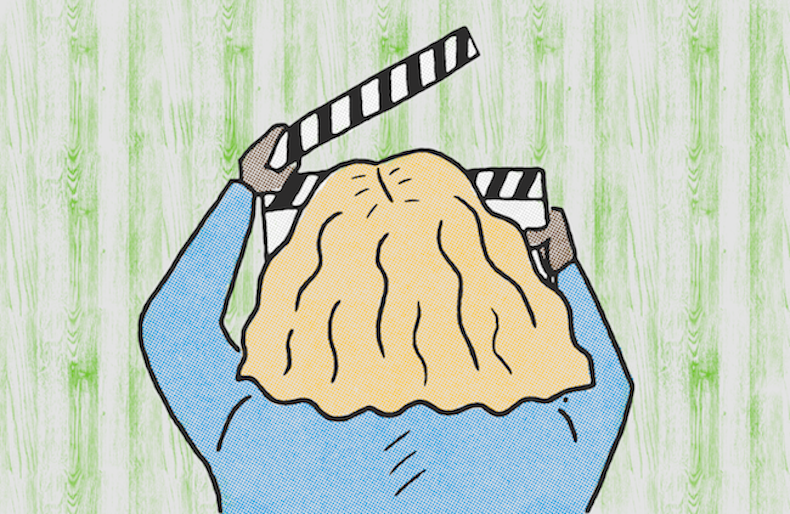 How to Make an Indie Film
The indie film industry has naturally gone through so many changes; it's always adapting to the times. What do you think the filmmakers of tomorrow should keep in mind?
I truly believe the future of film is independent. That is the future. It might sound counterintuitive to say that, given [that] you've got these massive companies like Disney, with Marvel and Netflix and Amazon…. There's so much media consolidation happening, but the engine that drives it all is the creativity of the storytellers [and] the filmmakers.
These massive companies—they have the economic might, they've got the distribution reach. But they have nothing if they don't have the voice of the storytellers. Those storytellers, more and more, are coming out of independent film. You see it over and over; people like Barry Jenkins and Lulu Wang—they're incredible storytellers. They have a unique perspective, and, eventually, they're noticed. I'm not saying that success is measured by getting a studio deal at all. It's measured by being able to continue telling their own types of stories at a big-budget level or a more indie level. I just think independent film, even more than in the past, is going to be the place where people come when they're looking for new talent.
Another defining aspect of independent film is [it's] traditionally been more open to filmmakers from communities that are underrepresented in the industry. Filmmakers of color, women, LGBTQ [people], people with disabilities—there's more opportunity to break into independent film. For the talented voices there to break out and cross over—again, it's all being driven by independent film…. Even though it doesn't always feel like it, I think the power really does reside with the independents.
Do you have advice specifically for actors?
I think what actors go through and what independent filmmakers go through—and by that, I mean writers, directors, and producers—the amount of hustle and ingenuity and creativity that you have to have, creatively and on the business side of things, it's a very similar skill set and tenacity and entrepreneurship…. Follow the people whose work you admire, and get in their orbit however you can, and work with them. Tell your agent you want to work with these people [so] you're not just waiting for somebody to tell you, "Oh, you have this audition; you got this part," or, "you didn't." Drive the train yourself in whatever way that you can.
This story originally appeared in the March 25 issue of Backstage Magazine. Subscribe here.
Looking for remote work? Backstage has got you covered! Click here for auditions you can do from home!