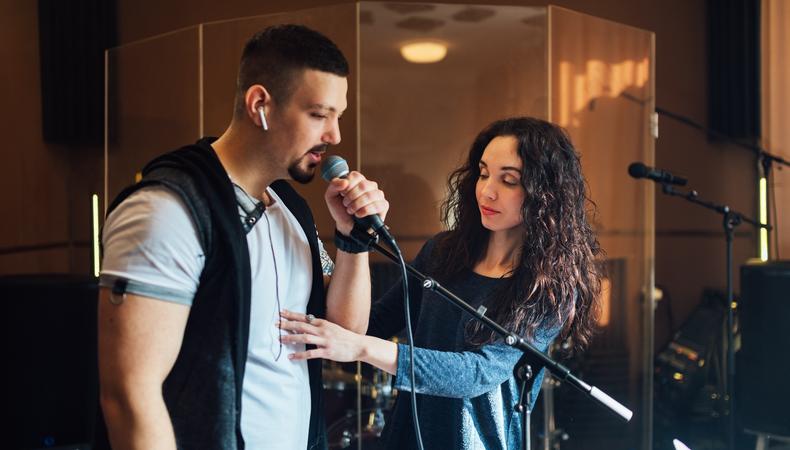 Behind every great singer is a great coach. No, we're not talking about the celebrity judges on "The Voice" (though we're sure they're very helpful, too). Vocal coaches help artists of all levels not only find their voice, but use it to bring characters and songs to life. If you're curious about enlisting the help of a vocal coach, here are some things to consider, including what to look for in a coach, how to choose one, and how much you should spend.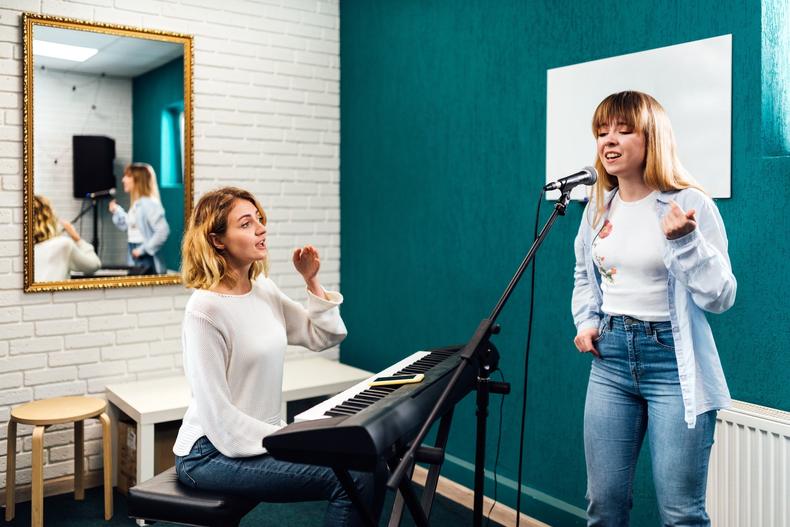 Dmytro Vietrov/Shutterstock
A vocal coach is someone who works with their clients to hone their musical style and performance technique. Looking at specific pieces and texts, a coach can guide a singer through elements such as phrasing, pronunciation, interpretation, and dramaturgy. Often, they will also provide piano accompaniment, allowing the singer to rehearse in a manner more reflective of live performance.
Actors and singers preparing for an audition or a particular role may seek coaching to fine-tune their interpretation of the character. Rather than teach you how to sing from the ground up, a vocal coach helps identify your skill set and shows you how to use it to enhance specific material. Opera singers adding a new role to their repertoire, film stars taking on a movie musical, and newcomers about to enter the world of Broadway auditions can all benefit from a vocal coach.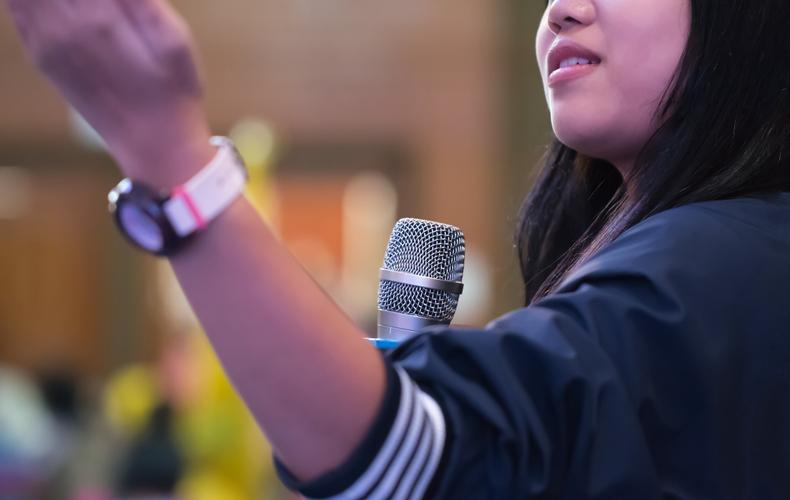 smolaw/Shutterstock
If you are already taking lessons with a voice instructor, a lot of what a vocal coach provides may feel redundant. But the two are not necessarily interchangeable. Depending on your needs, there are benefits to working with one over the other—or possibly even both.
While a voice teacher will typically focus on building your voice as an instrument, a vocal coach will help you channel those skills into a certain style of repertoire. After building an understanding of the fundamentals, a vocal coach can help bring those skills into a dramatic context, from picking out material to analyzing it musically and textually.
"A top-notch vocal coach will understand what healthy singing is and will never let a singer hurt the voice," voice teacher and the Juilliard School faculty member Badiene Magaziner told Backstage. "They will support the voice teacher's efforts in the development of the student."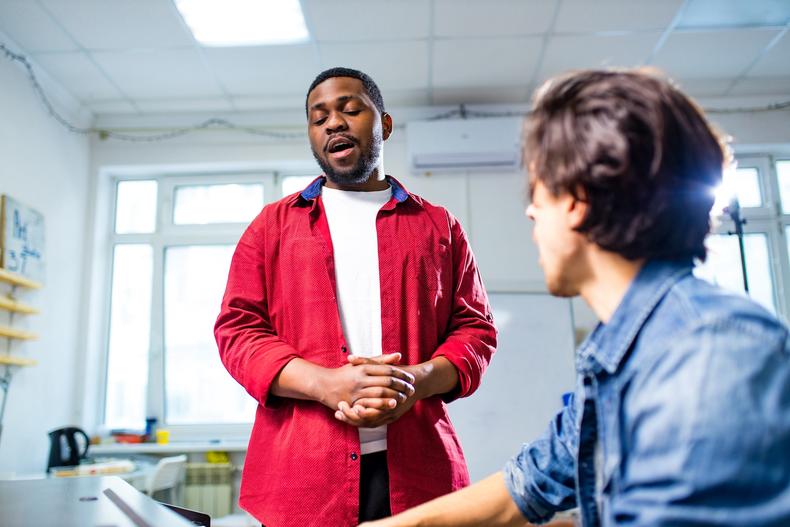 yurakrasil/Shutterstock
In order to book the right vocal coach for you, start by identifying the top coaches in your area. Next, collect price quotes, and look for demos, recordings, or testimonials that paint a picture of their clients' work.
Voice teacher and coach Arden Kaywin shared with Backstage eight things to look for in a voice teacher or coach, including:
A degree in vocal performance

An understanding of your desired style

A good ear

Someone who makes you comfortable
She also warned: "If you leave a voice lesson feeling vocally fatigued, that is generally a red flag."
As you choose a prospective vocal coach, be ready with some questions that will help you get a sense of their approach and if they're a good fit for you. Austin-based vocal coach Adam K. Roberts recommends asking: "What's your philosophy for training the voice?" Their response, he told Backstage, should indicate a fluency in the anatomy and physiology of the voice, as well as an understanding of your desired career path's industry standards.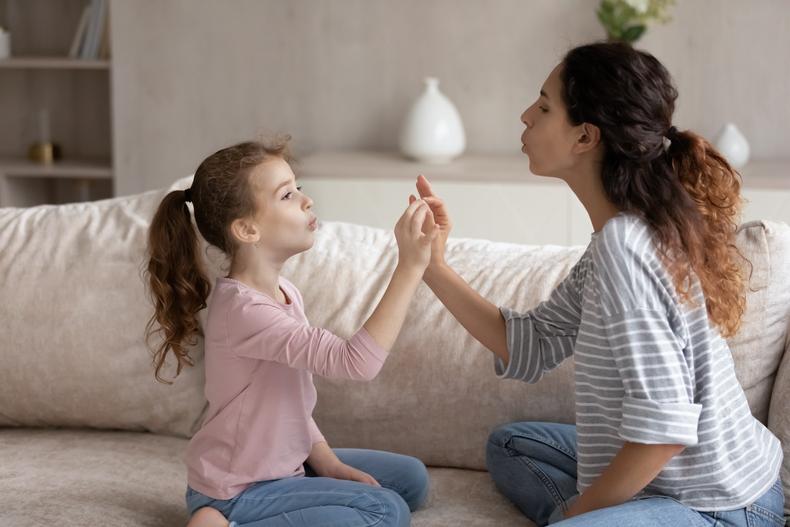 fizkes/Shutterstock
Several factors come into play when determining what a vocal coach might charge. Classes are generally higher in an entertainment hub like New York or Los Angeles versus in a smaller city. Singing Lessons NYC (which, despite its name, offers lessons across the country) charges on average $133.75 for sessions in New York City versus $100 in San Diego and Nashville. Coaches can offer different session lengths based on your goals. Meli Malavasi, for example, provides 30-, 45-, and 60-minute lessons on a sliding scale. A one-off session may have a higher hourly rate than sessions purchased in a bundle; as of May 2022, Elizabeth de Deus of Modern Melodist charges $105 for an individual session and $72.50 per meeting for a 12-session bundle. Lastly, an online session could be less expensive than heading into the studio (more on that below).
Another element to consider is the coach's expertise and client roster. New York Vocal Coaching offers hour-long sessions with its associate teachers, senior associate teachers, and the head of vocal development for $100, $125, and $150, respectively. A lesson with celebrated vocal coach Liz Caplan, whose clients have included Hugh Jackman, Amy Adams, Tiffany Haddish, and Jake Gyllenhaal, might set you back a bit more (and may be harder to lock in).
What this means is that there is a vocal coach out there for you. These variables can be adjusted to ensure you find someone who fits your needs and is within your budget.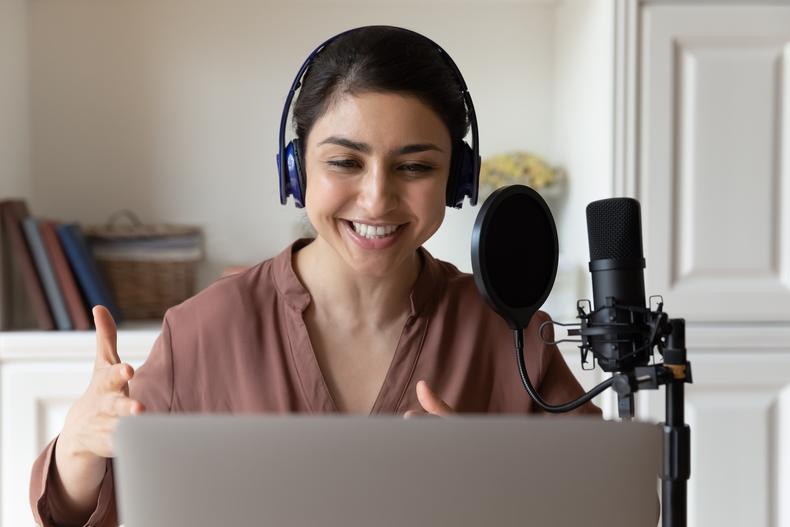 fizkes/Shutterstock
Whether you're looking for less costly coaching or you'd like to test the vibe with someone before committing, many studios offer virtual coaching sessions. These tend to be set at lower rates than in-person sessions, but they can still be extremely effective. In fact, virtual vocal coaching comes with some perks.
"You may even discover new things," San Francisco–based coach Heather Vox told Backstage. Vox began incorporating more virtual sessions into her offered services over the past two years. "You can look at your face while you're doing things, so when your coach is like, 'Let's try to get more of a vertical shape,' you've got that mirror right there. There are nuances that you may discover that you hadn't before in your in-person sessions."
Looking for a more low-key option? There's an app for that. One hails from aforementioned vocal-coach-to-the-stars Liz Caplan. Aimed at professional and aspiring singers alike, Liz Caplan Vocal Coach (available for iOS) offers bite-sized warm-ups, exercises, and more for various styles of singers.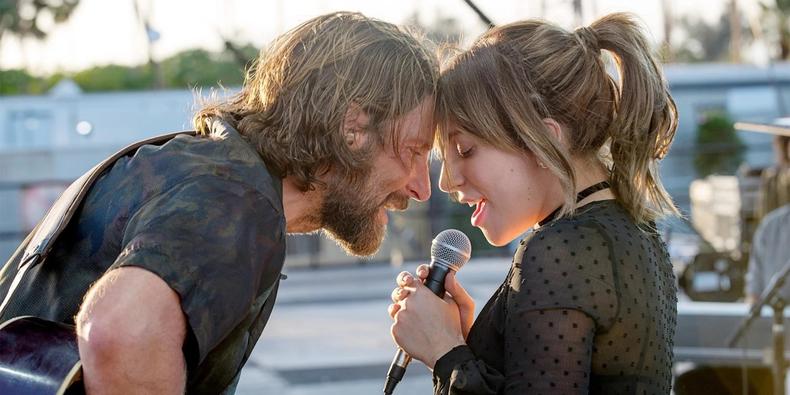 Bradley Cooper and Lady Gaga in "A Star is Born" Courtesy Warner Bros. Pictures
It is extremely common for a performer (professional singers included) to work with a vocal coach when preparing for a role that involves singing. Here are just a few examples of the stars who've carried a tune onscreen—and the coaches who helped them get there.
Bradley Cooper reportedly spent 18 months finding Jackson Maine's gravelly speaking and singing voice for his adaptation of "A Star Is Born." For the latter, he worked with vocal coach Roger Love. "I had no idea how to breathe. I knew nothing about singing—nothing," Cooper told NPR. "It's because I was a good student and listened to great teachers I was able to do it." And just because his co-star Lady Gaga is an established pop singer doesn't mean she rules out vocal coaches. For her tribute to "The Sound of Music" at the 2015 Oscars, Gaga worked with a coach every day for six months to tap into the upper register needed to sing the Rodgers and Hammerstein score.
Sometimes, it's helpful to work with a vocal coach even when audiences won't hear you sing. Before her singing debut in "Dear Evan Hansen," Julianne Moore played an opera superstar in the film "Bel Canto." Renée Fleming provided the character's singing voice, and Moore worked with Fleming's own vocal coach to understand what goes into performing an aria. When filming, she wasn't lip-syncing; she was actually singing to convincingly display the proper technique. Getting dubbed by a renowned soprano certainly helped in the end, but so did proper coaching.