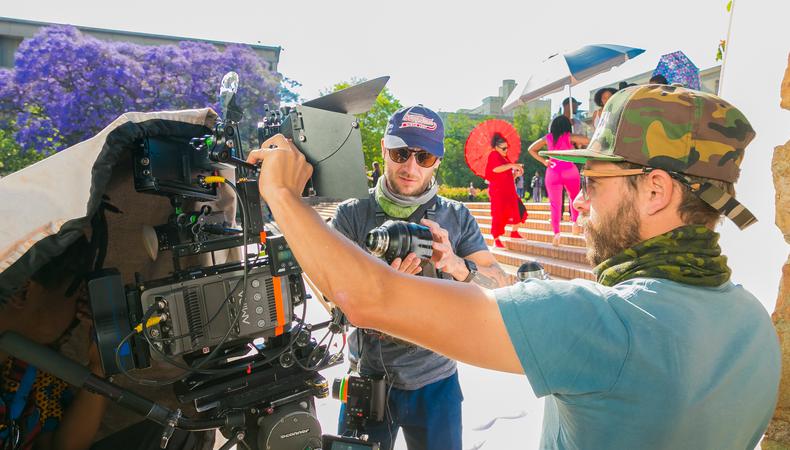 It's no secret that assistants keep the industry up and running. That is especially true on film sets and even more true when it comes to a first assistant director (or first AD), whose job literally is "running the set." Being a first AD is a great stepping stone to top-tier roles on set and in the broader industry, too, including ultimately becoming a director. But make no mistake, being a first AD is also grueling work, and becoming a first AD is maybe even more so. Luckily, you are in good hands here. Below, we have all the information you need for how to become a first AD.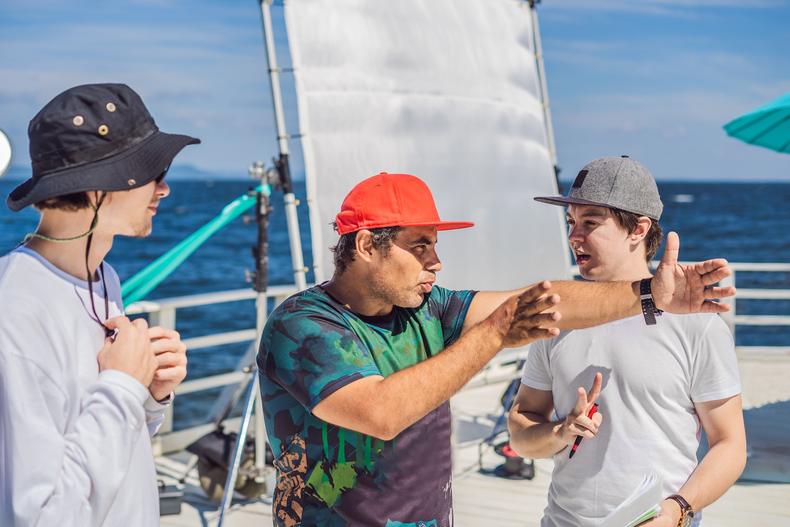 Elizaveta Galitckaia/Shutterstock
The first assistant director is responsible for running the entire set. They serve as a manager, an organizer, and the liaison between the director and the cast and crew.
First ADs work closely with the producers, production manager, and location manager to determine what every department on set needs and how long their various tasks will take so as to build a master schedule for the production.
The difference between the first assistant director and an "assistant director" is only in whether there are multiple on a given set. For example, on small sets, there is often just one AD, who handles all AD responsibilities. However, on larger sets there is the first AD, as well as the second AD and the third AD. The responsibilities of the assistant directors on set will vary somewhat depending on how many a production has available.
The first AD's handling of the logistics onset allows the director to focus on the creative side of things. When it comes to the below-the-line crew, their role is among the highest. The first AD is authoritative and must be cognizant of all departments, keeping everybody on track and in line; depending on the production size, they may directly supervise a 2nd AD, 2nd 2nd AD, and 3rd AD.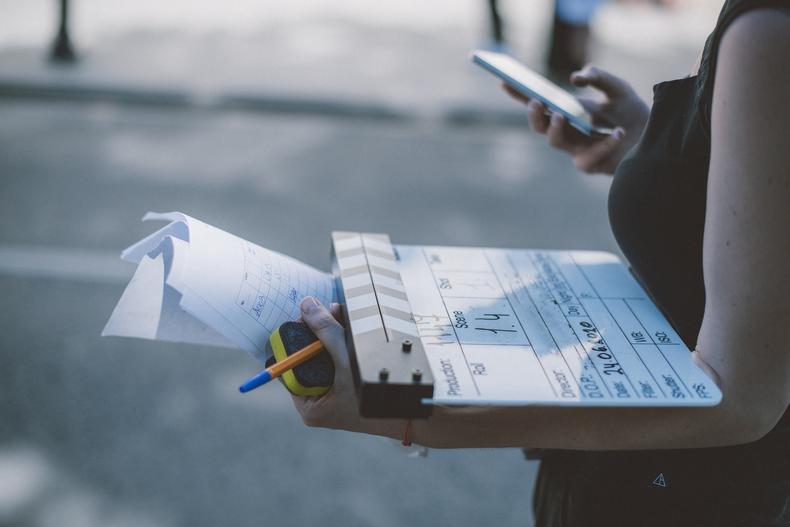 Grusho Anna/Shutterstock

First assistant directors are in charge of:
Keeping a shoot running smoothly and efficiently from preproduction to postproduction

Creating the daily shooting schedule

Breaking down the script into storyboard form

Working with the director and

cinematographer

to

craft a shot list

for each production day

Serving as middleman between

the various crews

and the director

Helping to prepare the call sheet (drawn up by the

second assistant director

) and ensuring everyone on it is in the correct place at the correct time

"Calling the roll," which consists of cueing the different crew members in preparation of filming (they might call out, "Quiet on the set," "Roll sound," "Roll camera," and "moving on")
"Running the set is always about making sure that everyone knows what's happening right now and then what is happening next up," explains first AD John McKeown ("Juno," "Masters of Sex," "The Night Before").
They're also in constant communication with the director and department heads, often relaying messages between them. They must sometimes put pressure on the latter in order to keep the production on track, timewise, and act as disciplinarians on set whenever a job or personnel conflict arises. First ADs also inform the actors when they're needed on set and are responsible for maintaining a safe workspace, eliminating any and all hazards on set.
"Knowing when you can economize on a given scene or shooting day in order to allocate more resources to another part of the script is what the schedule is all about. Achieving that delicate balance is the skill of a good AD," says McKeown. "Talking to the director about what is vital to their storytelling process and what they are most passionate about is the starting point of prep for me. Working closely with the director and producers to bridge the gap that sometimes exists is a big part of the AD's job. I want to go into day one of shooting with a schedule that the director, the producers, and I agree gives us the best opportunity to enter postproduction feeling great about what we got during the shoot."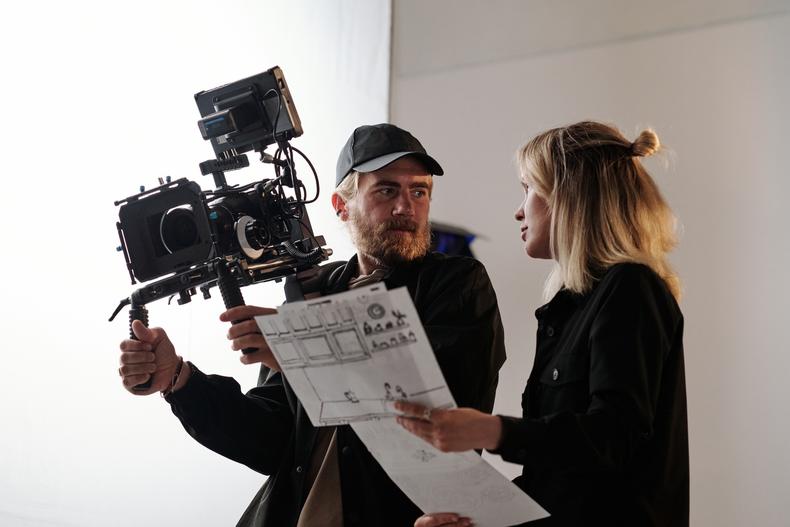 Pressmaster/Shutterstock
As with most crew positions, the first AD's salary is not set in stone and it depends on experience, the production's budget, hours worked, and whether you're a freelancer or in a union. According to Salary.com, as of November 2022, the salary range for a first assistant director is $52,047 and $77,910, with $62,199 being the average salary for a first AD.
First ADs are represented by the Directors Guild of America (DGA), which means members are entitled to minimum wage requirements on any union production. How much first assistant directors make depends on a few factors:
Weekly salary shooting in studio:

$5,907

Weekly salary shooting on location:

$8,262

Daily salary shooting in studio:

$1,477

Daily salary shooting on location:

$2,065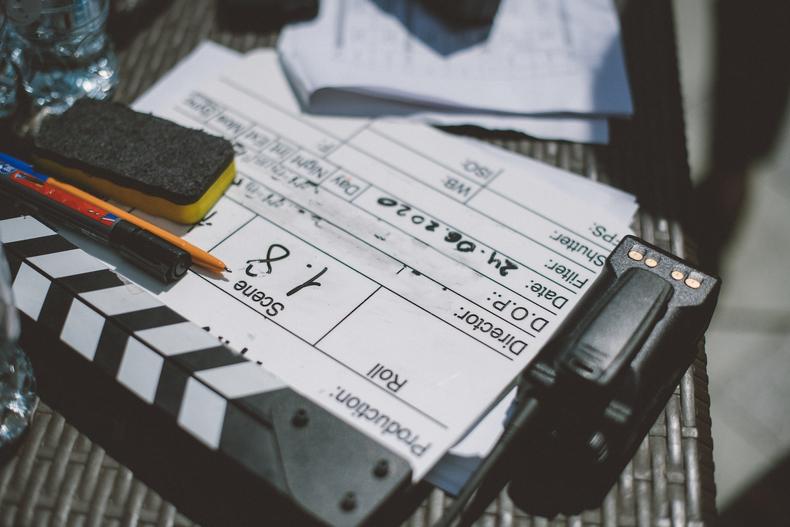 Grusho Anna/Shutterstock
You do not need a film school degree to become a first AD. However, like most roles on a set, having a degree will help you get work and, more importantly, build a professional network that leads to entry-level jobs. Whether it's in a student film or outside an academic setting, you do need experience to become a first AD. As Amber M. Sherman ("How to Do Everything," "Fashionables") explains, "Do you need film school to become an AD? No, but you need on-set experience. You need to know how the set flow works. You need to be familiar with how much time things take—only experience on set will give you that."
First ADs usually start as production assistants, whose day-to-day tasks around the set and hands-on experience with each department serve as the perfect training ground. The natural next step is becoming a second assistant director under an experienced first AD, who can show you in detail the demands of the job and help you make the next step when you're ready.
Being a first AD requires a thorough understanding of how a film set works and who does what, as the job demands that they coordinate all of it. It's crucial to have previously worked in a variety of roles on a shoot. First ADs need to be authoritative, communicative, attentive, organized, and have the ability to multitask in high-pressure situations.
According to McKeown, first ADs need "a calm, unflappable personality under extreme pressure," attention to detail, and the ability to plan ahead and "think on your feet if the plan falls apart.... Having a plan B, C, and on some days plan D is also something an experienced AD is used to."