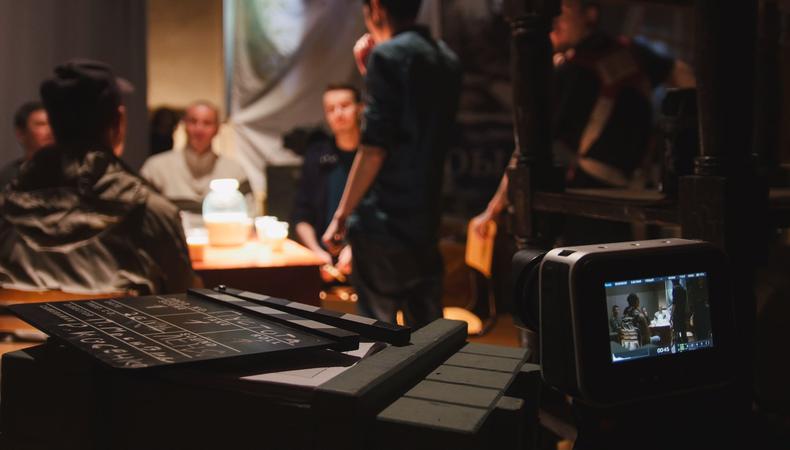 Crew > Direction
Second Assistant Director Job Description: What Does a 2nd AD Do?
The second assistant director AD serves as the 1st AD's right-hand man/woman, working under their direction to help keep the production on track. Their primary task is creating and distributing the daily call sheet, with guidance from the 1st AD. The document is an overview of information for the cast and crew based on the production schedule and director's shot list, such as where and when to report for filming, what scenes from the script are being shot, and what time they're expected onset. Additional notes such as specifics about the shooting day's location and safety protocols may be included.
"My department does the scheduling and planning; as the 2nd AD, I'm in charge of planning the next day," says an L.A.-based 2nd AD who wished to remain anonymous. "Every day, I produce the call sheet—the plan and order of events for the next day. It shows who will be working that day—actors, extras, crew—what time everyone reports, specifics on every item that departments onset should have and bring, and where we're shooting."
The other main job of the 2nd AD is assembling the actors and extras, ensuring that they're in their right places and appearances—put through hair, makeup, and wardrobe—onset before "Action!" is called. They're also often tasked with directing extras.
On larger productions, the 2nd AD typically stays in the production office during the shoot. For smaller or low-budget films, they are more likely to be on set, helping the 1st AD make things run smoothly.
Department
Direction
Alternate Titles for Second Assistant Director
2nd AD, second, 2AD
Crew Hierarchy
2nd ADs report to the 1st ADs and supervise the 2nd 2nd AD/3rd AD, and AD trainees if the production warrants these extra positions.
Second Assistant Director Salary
According to careersinfilm.com, the position is a hustle, but "the minimum you should be making is $200.00 a day," according to a working 2nd AD. Rates for a 2nd AD vary from project to project and are dependent on the project's budget and hours worked.
2nd ADs are represented by the Directors Guild of America (DGA), which means members are entitled to minimum rates on any union production. For a studio production, the minimum weekly salary is $2,935; if shooting takes place on location, it's $4,102.
How to Become a Second Assistant Director
Many 2nd ADs begin as production assistants, 3rd ADs, or AD trainees, prior to moving up in the field. Over time, 2nd ADs may be promoted to 1st AD and beyond. Such advancements are generally prompted by a 1st AD recognizing a good work ethic and commitment. 2nd ADs work as freelance employees on a gig-to-gig basis.
In terms of making sure you're steadily employed, 2nd AD Anthony Milton offers three words: "Network, network, network. Don't underestimate anyone you come across in the business. You never know when they will be the source for your next job. Have business cards and actually distribute them. Text fellow PAs, coordinators, and managers from time to time to remind them you exist."
Another route is the DGA's Assistant Director Training Program, a two-year program that places trainees on sets for hands-on experience, supplemented with monthly seminars. Graduates are then qualified to join the DGA as 2nd ADs.
Second Assistant Director Required Experience + Skills
In order to be a successful 2nd AD, it's essential to have strong time management, organization, logistics, communication, and interpersonal skills. Be attentive, follow instructions well, and stay motivated and passionate, as the job consists of long hours and low pay, especially when starting out.
"You have to be quick on your feet. You have to be able to think and act quickly," says Renee Hill Sweet, 2nd AD on "Sleepy Hollow" and "Being Mary Jane." She also says communication skills are crucial: "[As 2nd AD] you ave to talk to a lot of different people and people communicate in different ways. You've got to be flexible and be able to talk to everyone."
For more on how to get work on a film crew, visit Backstage's crew hub!