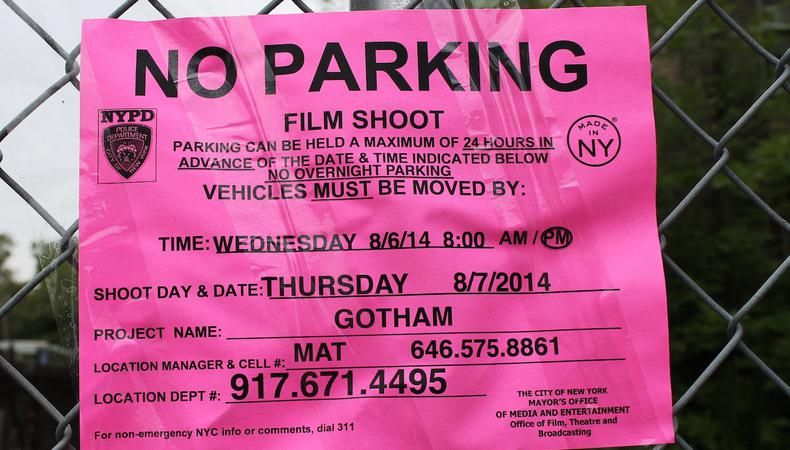 Every film and TV show has to shoot somewhere, so the role of location manager is one of the most integral parts of getting a story from script to screen. As the supervisor of the scouting crew, the location manager is largely responsible for locking down a production's various locales—from securing permits to addressing parking logistics.
Are you thinking about becoming a location manager and want to learn more about this job? From day-to-day responsibilities to national salary averages, here's everything you need to know to succeed in the role.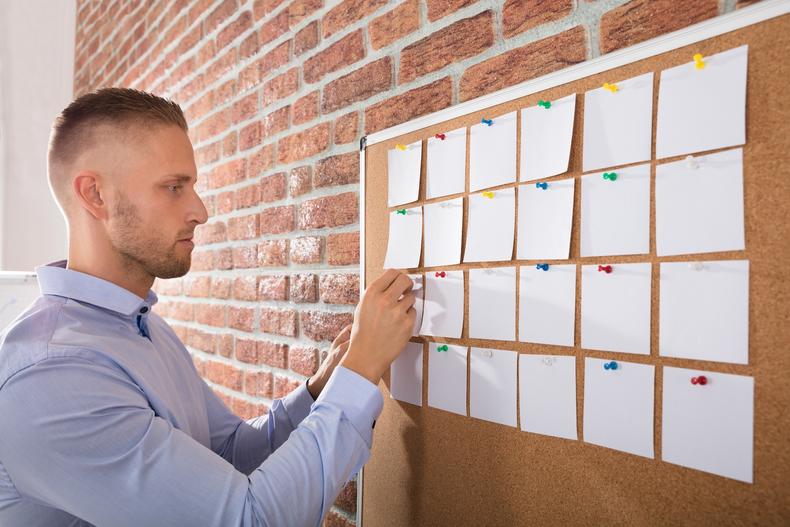 Andrey_Popov/Shutterstock
The location manager is responsible for finding and securing filming locations for a production. In addition to tracking down and booking external locations, they also handle the logistics of filming on location, including obtaining police, fire, and governmental permits for each site and serving as the public face of the production to locals. This is a senior-level position in the production department.
The location manager is part of the production department and works closely with the director, production designer, and producers. They're also in charge of their own team. On large projects, the location team typically consists of a location manager, location coordinator, assistant location managers, a unit manager, an assistant unit manager, location assistants, and runners.
On a small project, the location team will likely consist of three roles: location manager, unit manager, location assistant.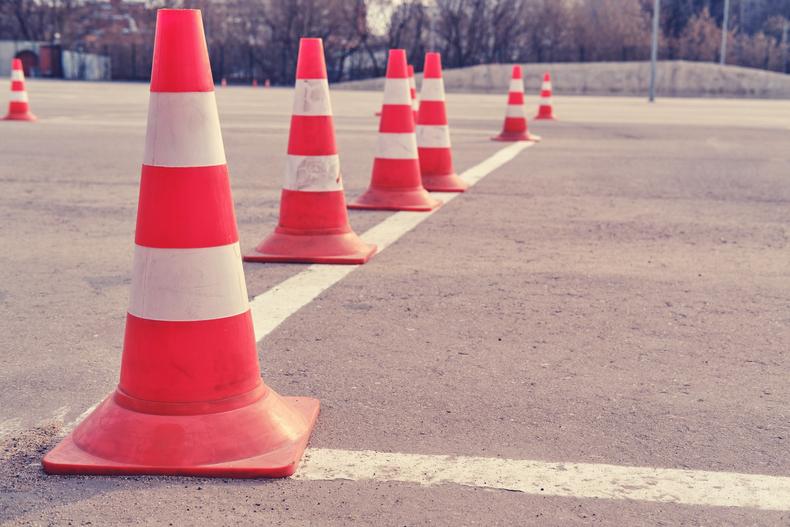 Zhuravlev Andrey/Shutterstock
A rundown of a location manager's responsibilities for locking down filming sites looks like this:
Send a team of location scouts to check out different places
Review location scouts' photos and notes to create a shortlist of favorite areas
Task senior crew members with visiting the locations in order to consider what's possible and narrow down options
Choose the top locations based on the senior crew's feedback
Organize a site survey with all the heads of departments to figure out each department's needs and what they'll have to do to achieve a successful shoot
Lock down dates for preparation (construction, load in, etc.), filming, and strike (returning a location to the state you found it in)
Work with the line producer to coordinate budgets and schedules
Have the assistant location manager(s) clear the area(s)
Negotiate fees with property owners and provide locations for parking and equipment storage
Secure the area and assign runners to help trucks find their parking spaces, put up signs, etc.
Location manager Jason Allen ("Ready Player One," "1917") explains that the first part of the job is all about breaking down the script. This means sitting down with the director and production designer during preproduction to get a better understanding of their overall vision of the project. Ask about the general mood for scenes, such as the type of backdrops desired. These questions not only help determine the different types of locations needed, but how many sites will need to be found, as well. Once everyone is on the same page, the location manager will then hire a team of location scouts, assistant location managers, and runners to start finding and securing the various settings.
"If we want to film somewhere extreme, we need our facilities close by. Sometimes, we have to create that space; we might need to lay a surface that can cope with 20-ton trucks," says Catherine Geary ("Star Wars: Episode VIII - The Last Jedi," "Game of Thrones," "Philomena"). She adds that the work of a location manager is "a job that people in film crews say they would never do. The crew generally deal with other members of the crew. But the location manager deals with the outside world."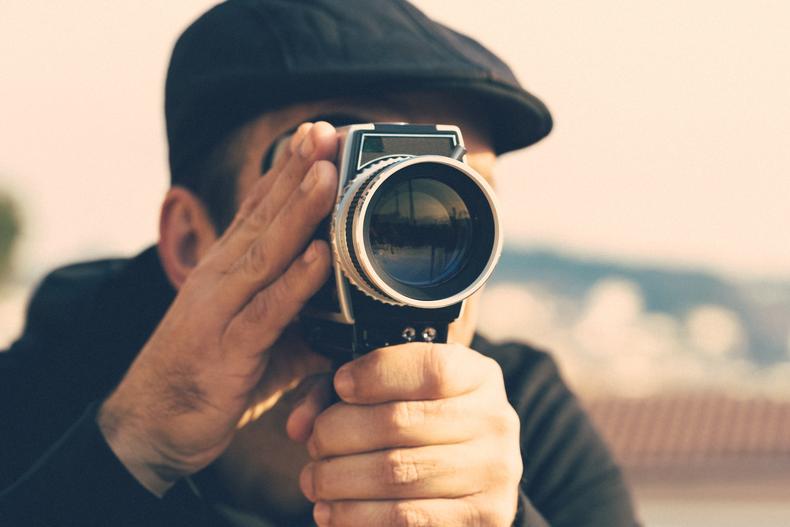 135pixels/Shutterstock
As head of their department, this crew role needs a great deal of experience when it comes to working with locations (scouting, management, and permits). Therefore, a common first step is to become a location scout, a mid-level position that allows you to learn the ins and outs of the gig before moving to an assistant location manager position. Before that, like most crew careers, the very first step is usually to work as a production assistant.
As with many positions in the film industry, location manager jobs and career advancement rely heavily on your professional network. Working on student or indie films is a great way to boost your résumé credits while also allowing you to meet people and make connections. "The majority of my work comes from people I've worked with over the years or from recommendations from those same people, as well as my peers," says Allen. "It's a small community, and if someone's asked about doing a job and they aren't available and know you are, they'll often [recommend you]."
FlashStudio/Shutterstock
There's no academic path to becoming a location manager; rather, it's a career developed through experience. "I don't have any job-specific training," says Allen. "I learned everything on the job and continue to do so. A driver's license would be a must, but other than that, there isn't any required training."
While location managers don't have education requirements, there are a few important skills to master in order to be successful in this role.
A good eye for design and strong attention to detail
A strong knowledge of unique geographical locations
Creativity to find the perfect locations
Organizational skils to handle logistics
Excellent communication and interpersonal skills—not only do location managers help map out cast and crew arrival times, they are also community liaisons, dealing with local citizens and law enforcement
"There's nothing more exciting for me than getting on a plane and going to find locations in a place I don't know. It's like being a paid tourist," says Brian M. O'Neill ("The Disaster Artist," "The Revenant") of the creative side of his job. "But there's also the monotony of [determining] 'Where does the trash go? Where does everyone park?' Believe me, no one has ever parked close enough to make them happy."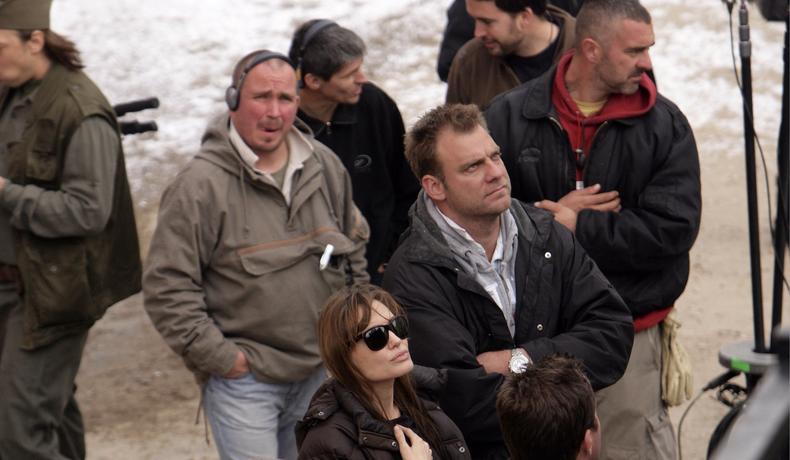 Northfoto/Shutterstock
According to a 2022 salary survey, a film location manager can earn anywhere from $82,552 to $147,268, with the national average in the U.S. sitting at $118,462 per year ($57 per hour). Like many crew positions, though, the average salary for a location manager varies and depends on experience and the nature of the project.
Do Location Managers Have a Union?
Location managers are also represented by a variety of different regional unions, which can affect one's salary. In L.A., they're represented by Teamsters Local 399; in New York, they're represented by Teamsters Local 817. As union members, they're guaranteed minimum pay rates on union productions.
For more on how to get work on a film crew, visit Backstage's crew hub!