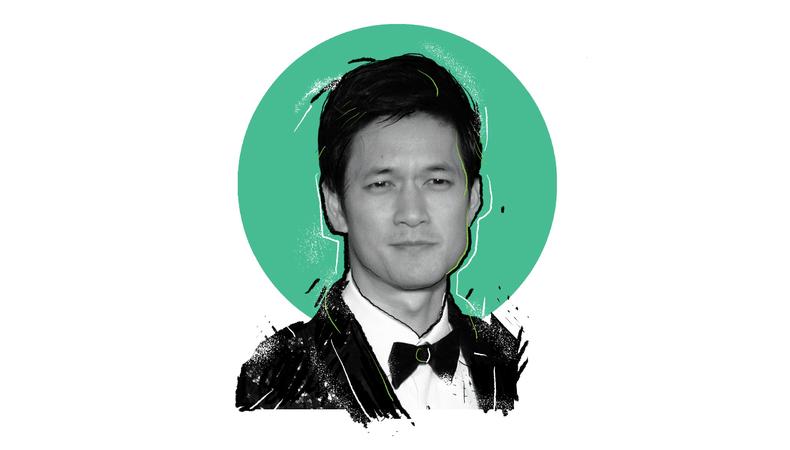 Harry Shum Jr. is no stranger to the Screen Actors Guild Awards; he was recognized in the comedy ensemble category four times for "Glee" (with one win!) and is nominated again this year as part of the cast of "Crazy Rich Asians." But the upcoming 25th annual ceremony has seen Shum in a new role: SAG Awards ambassador. Offering behind-the-scenes looks at the Jan. 27 ceremony and pre-show events, including the Actor statue pouring process, Shum joins fellow nominee Yvonne Strahovski in supporting and celebrating the acting union's biggest honor.
The star of "Single by 30," "Shadowhunters," and, of course, the forthcoming sequel to "Crazy Rich Asians" chatted with Backstage about his favorite piece of acting advice and what makes the SAG Awards so special.
Tell us about your most recent role, as a SAG Awards ambassador. What does that entail?
It's really special, it's the 25th anniversary of the SAG Awards. I think what's important for me is to bring an inside look at the whole process. We're showing the behind-the-scenes, revealing the stage, obviously the red carpet, and letting people know a little more about what the SAG Awards represent outside of just awarding people for their work. Beyond that, the awards are also directly helping the SAG Foundation which, I'm sure you know, does help a lot of up-and-coming actors or actors in need during emergencies or disasters, also younger actors with literacy programs. Overall it's become something more meaningful than just an award in itself. For me, knowing what it was like to be a young actor and having that help, I think it all comes around full-circle. I'm just so happy to be here to support it.
And you have five SAG nominations and a win!
Yeah, it's really crazy. When I was younger, you know, you act and you hope to continue doing it because you love it. And along come these people recognizing your work and it's being part of something that's really bigger than yourself. The SAG Awards—I think they're the first ever to create the ensemble award. That is what's important, that it's a collaborative art. I think that's what makes this awards show special and having those nominations, that's something I look back at and it's mind-blowing.
How did you get your SAG-AFTRA card?
I got it through dance, the movie I did, "You Got Served." I did a couple of commercials beforehand. I honestly did not know the benefits of being part of a union and being part of SAG until I got my first orientation and realized what I was missing out on. [Laughs.] I was kind of walking blindly as a performer, especially in L.A. you're just trying to get whatever job you can get to pay the bills and try to do this thing you love. It was a revelation when I joined SAG, having all the tools there, learning a lot about the business side of things which no one really teaches you, especially in acting class. In this industry you don't get taught those things so a support system with SAG was beyond beneficial and I wouldn't be here without it.
READ: Everything You Need to Know About the SAG Awards
Have you ever used Backstage in the past?
Yes! I think what was important about Backstage is, beyond the help you give to younger actors [or] just actors maybe starting off later in their life, it's having the articles and insight into the casting process.... Seeing other people's process, that's what helped me. You guys having those articles and Q&As, and just the forum to be able to know that you're not doing this alone at the end of the day.
What advice would you give your early career self?
What I've learned is, cherish each experience. Whether it's on set, a commercial, whatever, cherish all those because it will come back to you. You can use it to propel you to that next phase or job. Don't ever look at something you do and think, I'm embarrassed to do this. Because hopefully you'll learn from what's good and the things you can work on. To me there's nowhere to go but up if you keep that mentality.
How do you feel about auditions? What's your advice there?
There's something really unnatural about auditioning. [Laughs] It's its own medium. You might be a great auditioner and then get on set and there's many, many more things to think about outside of being in the room with a casting director. There are things you can carry over when you go on set, but I think you have to treat it very differently. Because you're bringing this character to life, trying to lift the character off the page. But also you have this atmosphere where it's not exactly natural. I would say, just know the difference between the two. You're there to bring your personality and what your capabilities are. My biggest thing is, bring a lot of yourself into it. That's what I've learned. Any time I was trying too hard to move away from who I was, I felt I was moving away from what I could really bring: 100 percent of myself. With whatever character you play, you're just magnifying something that's already in you in some way, shape, or form.
Can you tell us anything about the sequel to "Crazy Rich Asians"?
It's still very early stages, we don't know too much about what they're trying to do with the sequels, except for the fact that they are trying to stay true to Kevin Kwan's novels. If you saw the glimpse of my character Charlie and [Gemma Chan's] Astrid, there's a lot to unpack there. They're leaning into that and wanting to tell that story a little more, along with the other characters who didn't get as much time on screen. There are so many rich, beautiful characters that I don't think it's going to be a problem for them to find material. [Director Jon M. Chu] has "In the Heights" to film and after that will be the sequels. I'm excited for him and this next phase that he's going through because obviously this movie wouldn't have become what it's become without him.