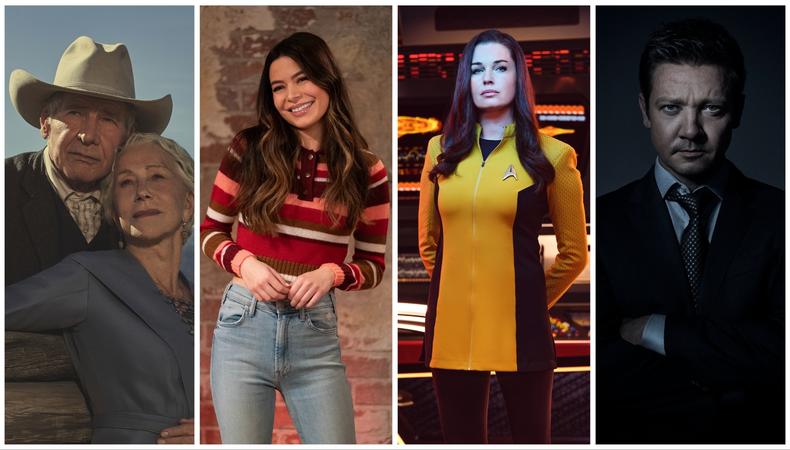 Paramount+ is one of today's leading streaming services. From original movies like "Honor Society" to TV reboots like "iCarly," it's home to an expansive array of films and hit series. And with such a strong base, the streamer is likely to continue expanding its reach. A new "Yellowstone" spinoff is enough to bring in any number of viewers. (You can even link your Showtime account to stream its content on that platform.)
If you're hoping to land a role in a Paramount+ project, we're here to help. This guide outlines what to expect during the audition process, how to impress the streamer's leading casting directors, and tips from its biggest stars.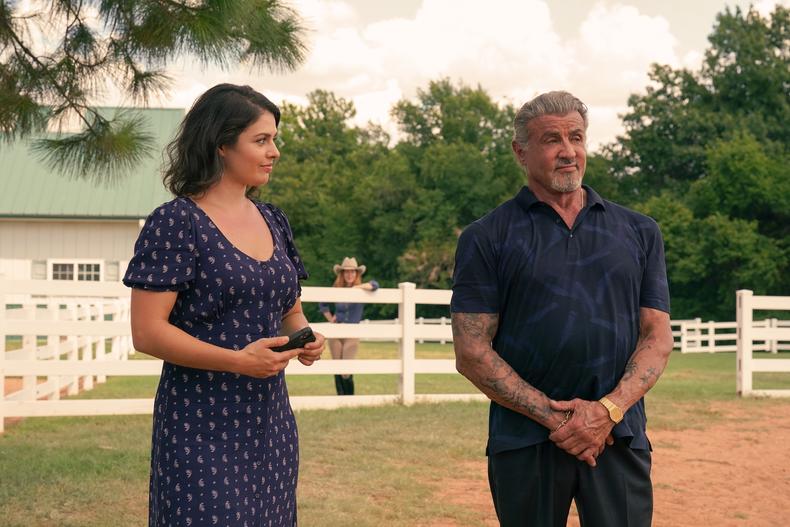 "Tulsa King" Photo Credit: Brian Douglas/Paramount+
It varies; since each casting team must meet the needs of the specific production, there's no standard approach. John Papsidera, who cast "Yellowstone" and its prequel "1923," spoke to this fact in an interview with us.
"It's so specific to each project you do," he explained. "On a television show, you're asking people to sign on for seven years of their life sometimes. Those are all different skills you have to perfect to try and then get people into your project. It takes all different kinds of convincing and campaigning and passion and fight to make that happen. Yes, casting is casting, and actors I like today are actors I will respect 10 years from now. But how I apply that to each project is very different…. Different jobs require different tools; it's no different than a lot of professions."
For Michelle Randolph, who plays Elizabeth Strafford on "1923," the audition process was unlike any she'd experienced before. "I did a self-tape, and then I did a callback before flying to Jackson Hole, Wyoming, for the test," she told the Hollywood Reporter. "And then we had to wait for a while before going into the room and auditioning, so I ended up becoming friends with quite a few of the girls who were also testing for Elizabeth. It became a bonding experience for all of us; and because it's such a special show, we were all really passionate about it. So it was fun to meet people who felt equally drawn to the project."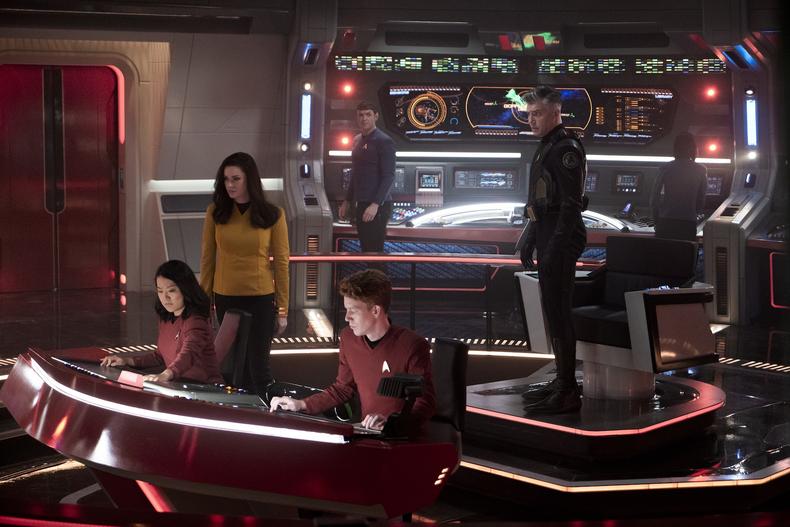 "Star Trek: Strange New Worlds" Photo Credit: Michael Gibson/Paramount+
Now that the WGA and SAG-AFTRA strikes have ended, actors can expect to see series like "iCarly," "Star Trek: Strange New Worlds," and "School Spirits" back up and running. "Yellowstone" creator Taylor Sheridan also has a new series, "Land Man," in the works, which will star Randolph, Ali Larter, and Oscar winner Billy Bob Thornton.
In the meantime, check out our guides to joining the ensembles of "1923" or a "Star Trek" production so you'll be ready once casting heats up.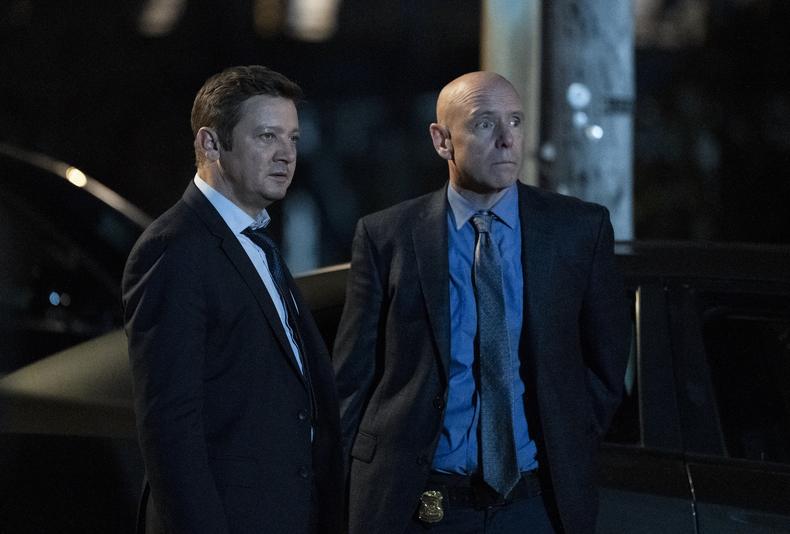 "Mayor of Kingstown" Photo Credit: Dennis P. Mong Jr./Paramount +
Paramount has cast with Backstage in the past, including this call for extras on an unnamed series and a notice for background actors on the Jeremy Renner–led "Mayor of Kingstown."
Having an agent remains the best way to get into the room, as they'll have the inside scoop on casting calls and production schedules. If you don't have a representative, here's how to find one.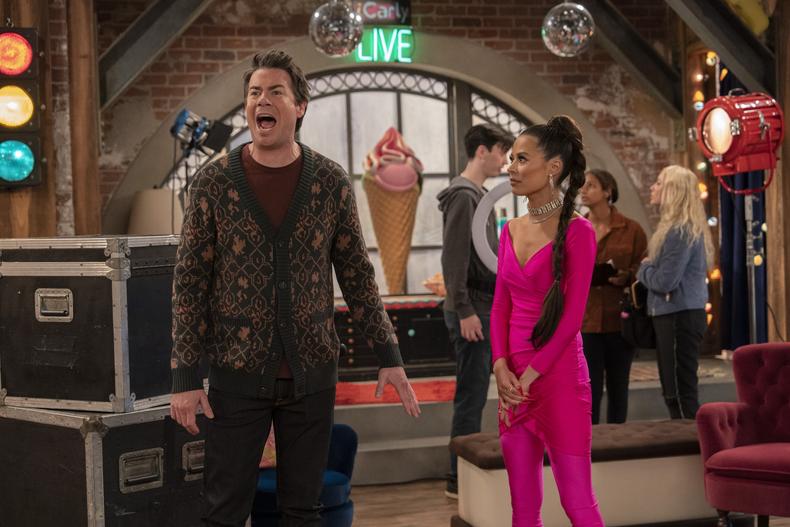 "iCarly" Photo Credit: Lisa Rose/Nickelodeon/Paramount+
Margery Simkin and Orly Sitowitz ("American Gods," "Into the Badlands") are the CDs for "Star Trek" series "Discovery" and "Strange New Worlds."





Erica Berger ("Love & Death," "Hart of Dixie") and Cathy Sandrich Gelfond ("Love & Death," "A Million Little Things") are at the helm of "Mayor of Kingstown."





Papsidera ("The Flight Attendant," "George & Tammy") casts both "Yellowstone" and "1923."
How can actors impress these industry veterans? Papsidera told us that he's "not one for a lot of rules…. It's more about being present, making smart choices, and being prepared. Those are things that impress me and that make a difference and separate actors from one another.
"If an actor makes a smart choice or an unpredictable choice in some way, the person who really thinks about the material and tries to come at it creatively rather than just saying lines is nine times out of 10 the person that you're going to think made a great choice," he continued. "[They're] going to stick out from the rest of the crowd."
The CD added that this gives actors a unique edge. "Yes, you have to have so many pieces: luck, timing, talent, and…a certain energy—all those things. But confidence is such a common denominator [among] people that succeed in the business, and I think other people want a piece of it.
"I think if actors read more about psychology and their soul, it might be a better learning curve than just doing technique or audition classes," he continued. "Knowing oneself is really what cameras…pick up on. I believe something magical happens between a camera and a performer in that exchange, and that is what people want to watch."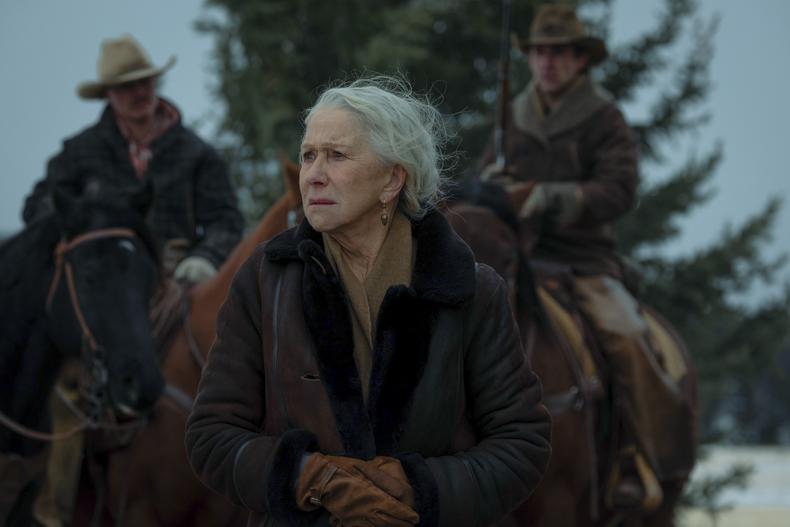 "1923" Photo Credit: Emerson Miller/Paramount+
Think about how your identity sets you apart.
Charmaine Bingwa, who played Carmen Moyo on Paramount+'s "The Good Fight," told us that actors need to have "a strong sense of self to be able to play anyone else."
"In a world [that's becoming] increasingly retouched, filtered, and auto-tuned, we can't underestimate the raw breakthrough power that a truly authentic and personal performance can have," she said. "It's a worthwhile pursuit to explore not only who you are, but why you are. What do you have to say that nobody else can? Why do you need to say it? The greater the importance for us, the greater the importance for our characters."
If you're new to the business, work as much as possible.
Angourie Rice ("Honor Society") told us that the best place to grow as a performer is on the job. "I never did acting classes. I got into doing short films for [university] students," she said. "When I was doing it, I would maybe do a small audition; but it wasn't incredibly competitive. I think that's the best thing: to just jump in and do it. If you want to do training, that's great, and you should do that. But I never did; I just sort of jumped into it. There's no better way…to learn. You learn as you go along."
Rejection is a part of life—and not just in the acting world.
Lizzy Caplan (Paramount+'s "Fatal Attraction") opened up to us about the difficulty of auditioning. "Just know that it's going to suck and you're going to be depressed, and it's going to be really, really hard and soul-crushing," she said. "But I also think that the rejection portion of it, while brutal and awful, does get easier. You're going to be rejected for far more roles than you'll ever get; the percentages, if you break it down, will astound you.
"And yet when I got a little older and I had friends with more normal jobs, they would go on a job interview and get rejected and be fully devastated for an extended period of time—because how many job interviews can you go on out in the real world? Like, five big ones in your life, maybe?" she continued. "If you are an actor, you are getting rejected on a weekly basis—so it thickens your skin, and you just get better at handling [it]. It makes you, just by the nature of what it is, a more resilient human being."