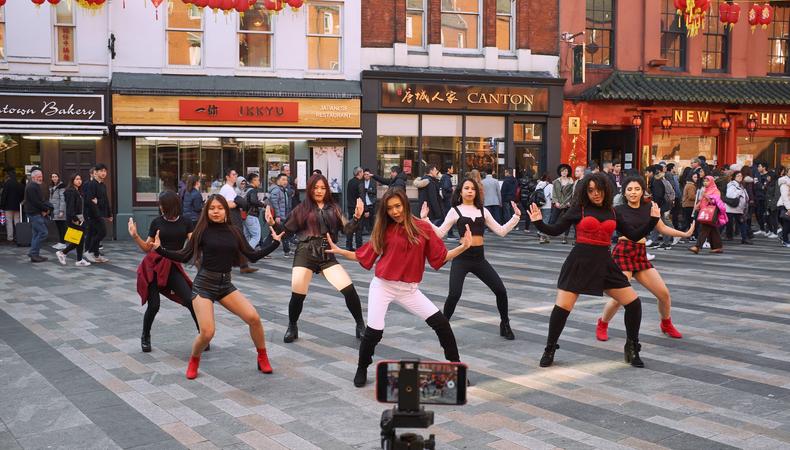 The craft of music videos has come a long way since the hard-to-break-in golden era of MTV. Today's democratized content creation process means that being in a music video is more feasible—and fun—than ever before. From getting cast to using music video experience to jumpstart your career, if you dream of being in a music video, this guide is for you.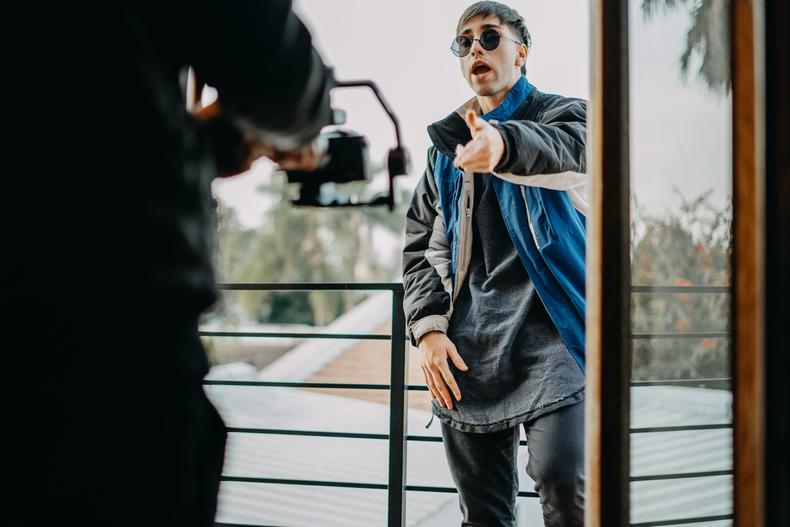 LuLuraschi/Shutterstock
Music video producers and directors are on the lookout for the following skills:
Dancing
Since music videos often entail complex choreography, you'll usually need the ability to step up and get down. Even if you're not the most experienced dancer, the desire to learn on your feet can help you get cast.
Acting
However, even if you have two left feet, you can also increase your chances of getting cast in a music video by continuing to build your acting résumé. Not all music videos include dancing, but every last one shares a narrative, so the ability to sell a scene is vital—just think of Sadie Sink and Dylan O'Brien's performance of a couple on the brink in Taylor Swift's "All Too Well: The Short Film," for example. Cultivate your acting skills so you can convey the emotional depth and versatility required by music videos.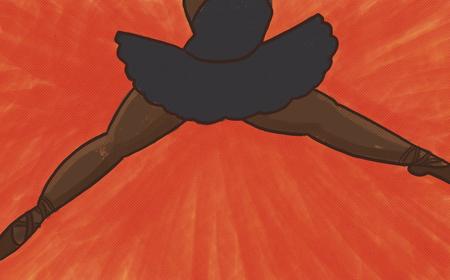 How To Become a Dancer
Posing
The ability to strike a pose, express yourself, and vogue it out will help you stand out to music video producers and directors. Take time practicing your poses and setting up striking expressions.
Confidence
Confidence and charisma are crucial to music video performances. Be present, enthusiastic, and authentic, and remember to use body language as a tool to connect with your audience.
Patience
"Shoot days are super long," emphasized director Dan Streit, the visionary behind music videos for artists including Diplo, Major Lazer, Justin Bieber, and Joji, in an interview with Hypebeast. "They're fast-paced rushes of collaborating/communicating with so many departments/crew members for 12–14 hours. Often chaotic but always rewarding." Prepare for long hours on set, multiple re-shoots, and performance changes to match the choreographer's and director's updated visions.
Versatility
It's also important to demonstrate your ability to adapt to different genres, styles, and roles. Even if you don't get the specific gig you're auditioning for, music video casting directors might remember your versatility and call on you the next time they're looking for performers. "We gravitate towards people who are open to experimenting and don't take themselves too seriously," Streit said. Embrace experimentation by trying out new moves and characters, and you may just make the right impression on the right person.
Attention to detail
Finally, the ability to pay attention to the intended vision for the music video and incorporate that into your performance is vital. Auditioning for an ethereal and enigmatic video, à la those of FKA twigs, will look vastly different than trying to get cast as a hardcore Juggalo in an Insane Clown Posse music video. Adjust your performance accordingly and strive to respond to the director's feedback consistently so they're wowed by your attention to detail and flexibility.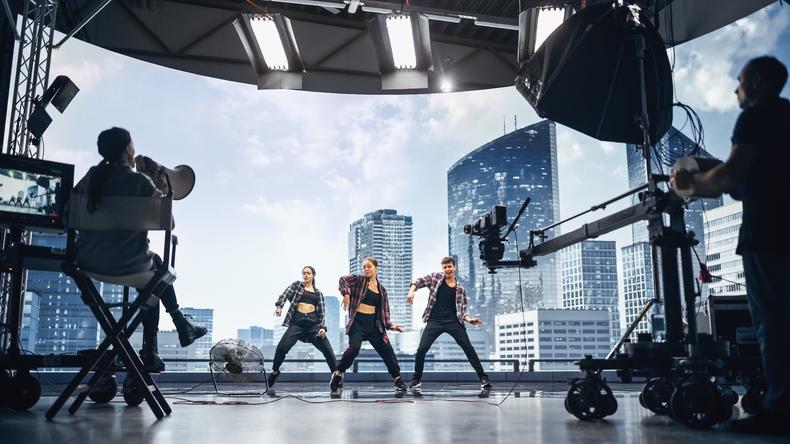 gorodenkoff/Shutterstock
Apply:

Check out our comprehensive

music video casting database

and apply to any and all that feel suitable for you.

Refine your unique skill set:

Getting cast in a music video is a matter of catching the right casting director's or musician's eye, so take the time to work on whatever skill set you think will make an impression. For most, that means developing a signature dance and/or acting style by taking classes, attending workshops, and performing in local shows and expos.

Build your demo reel:

Make a

demo reel

of your best musical moments, whether it's a particularly iconic dance move onstage or your viral TikTok lip-sync post. Casting directors and agents will look at your demo reel before taking the next step.

Work the web:

Use social media to your advantage by posting videos of your dancing and/or acting abilities, following and engaging with music video casting companies and groups, reaching out to music video casting directors, and connecting with fellow dancers and up-and-coming musicians.

Network:

Attend industry events such as music festivals, dance expos, and talent showcases. Network with other dancers, actors, musicians, casting directors, and choreographers, and let them know about your desire to enter the music video industry.

Seek representation:

Working with an agent provides the best shot at getting cast. These industry gatekeepers can connect you with casting opportunities that those without representation may not have access to. They can also provide you with helpful advice, help you negotiate appearances and contracts, and otherwise advocate for you.

Shoot a self-taped audition:

Depending on the size and scope of the music video, as well as its location, you'll likely be asked to do a virtual audition first. Set up a cell phone camera (or a DSLR), a tripod and rig, a mic, lights, and a solid-neutral backdrop, and shoot away. Ensure that your

self-taped audition

meets all the requirements listed in the casting call, and don't be afraid to re-shoot as needed.

Attend an in-person audition:

The final step will usually be to attend an in-person audition. At the audition, showcase your personality by performing something captivating, fresh, and uniquely you.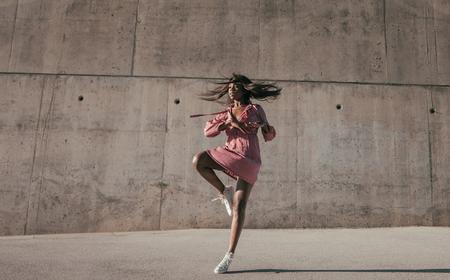 How to Make a Dance Résumé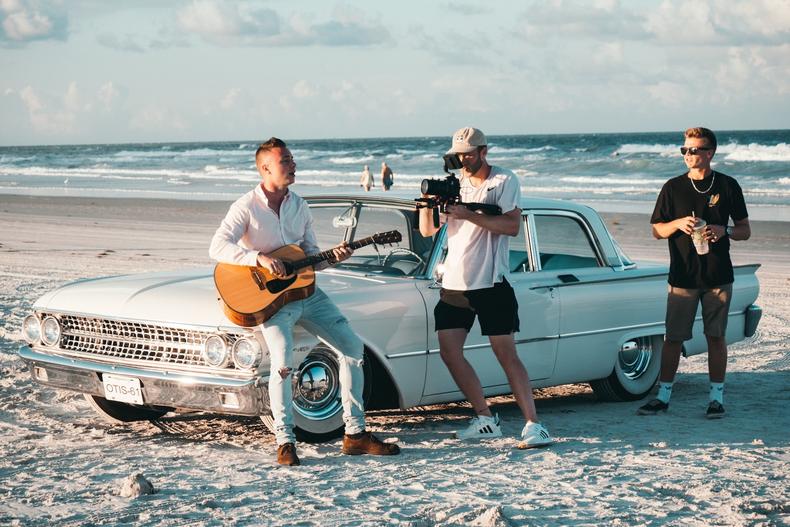 Kyle Loftus/Pexels
Connect
Like all things entertainment, it's less what you know than who you know. If you're lucky enough to get cast in a music video, be sure that you use it to connect with fans, other performers, crew members, casting directors, and other movers and shakers in the industry.
"The comfort level grows, the confidence level grows, and I think there becomes sort of a shorthand between you and the artist," music video director David McClister told Pushing Pixels of the importance of making connections on set. "You tend to really know each other, to know each other's likes and dislikes," the director, who has worked with LeAnn Rimes and the Band Perry, added. "And of course you're always sharing ideas, even when you're not working on a job together." Put in the work to connect and collaborate and you may find other opportunities opening in film, TV, commercials, or even your own music.
Find representation
If you weren't able to get an agent before appearing in a music video, try again once you have that invaluable experience. You may just find that agents are more open to representing you with music video work history under your belt.
Refine
The glamorous realm of music video experiences can provide a treasure trove of quality footage and images. Collect your best clips, add them to your portfolio and demo reel, and let your professionalism shine.