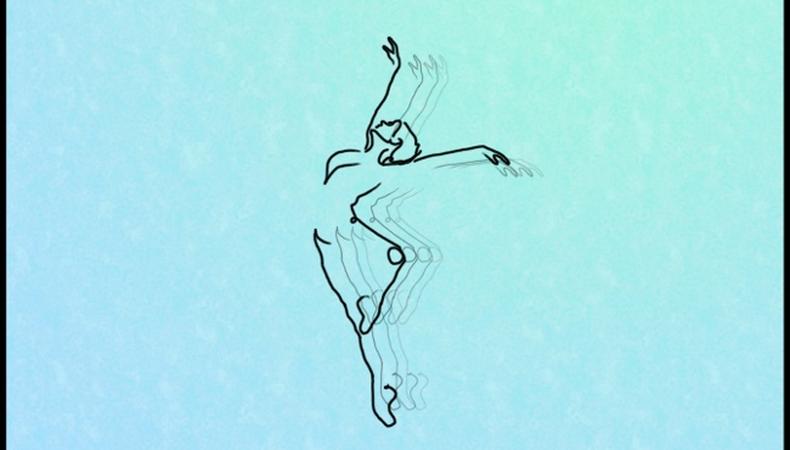 We aren't going to sugar coat this: deciding to be a professional dancer takes a lot of sacrifice, and often with little return—at least at the beginning. But regardless of where in the world you find yourself, if you want to get your start and find your direction as a dancer, this guide is here to help.
As late, legendary dancer-choreographer Merce Cunningham said, "You have to love dancing to stick to it. It gives you nothing back, no manuscripts to store away, no paintings to show on walls and maybe hang in museums, no poems to be printed and sold, nothing but that single fleeting moment when you feel alive." So with that, if you're ready to eat, sleep, and breathe dance, below are some essential questions to ask that'll get you well on your way.
Preparation:
Creating a plan of action:
Landing the job:
Creating my own opportunities:
Living as a dancer:
What kind of dancer do I want to be?
Having a clear vision of what kind of dancer you want to become will be crucial in helping you find your stride as you leap into the dance world. Determining which style suits you best (and brings you the most joy) is the first step in focusing your physical and artistic energy and ultimately achieving success. That's not to say that trying out various styles is less advantageous; it simply depends on what your goals are, and in certain instances, will even be necessary. For instance, a modern company may create a piece of work fusing contemporary ballet and Spanish dance styles, and will be specifically looking for a dancer with experience in both!
Another important factor to consider is whether you prefer to choreograph your own work or interpret someone else's. (Some choreographers perform in their own work as well and get the best of both worlds.)
Generally, one must ask, in what direction do I see myself going? If your dream is to be part of a classical ballet company, you absolutely focus on classical training. Are you interested in a contemporary ballet career? Or perhaps you'd like to be a tap or jazz dancer on Broadway or in Radio City Musical Hall? Whether you love hip-hop or salsa, we want to help you take a clear direction as you move forward. Knowing exactly what you want for yourself as an artist is half the battle.
What tools do I need?
Headshots
Having a headshot will be required at most auditions and castings that you attend. These help agents, casting directors, and choreographers to remember you and determine who may fit the specific look the company or production is going for. That being said, make sure your headshot looks like you! This may seem obvious, but you likely won't land the job if you have long hair in your headshot and show up with a pixie cut. Do your best to look natural and show them the real you.
Your face should be clearly visible in the 8" x 11" photo—remember, it's your calling card with casting directors and choreographers. It's first taste the casting team will get of your personality as a dancer, so you want to make sure you're leading with the right (and accurately portrayed) foot. Keep reading for a quick, three-step guide to getting the most out of your next headshot session.
1. Find the right photographer.
While it may seem a simple enough task to point and shoot, nailing down a photographer whose style works for you may make the difference between blending in with the crowd and really shining as the dancer you are. Posing in front of a camera with directions to "be yourself" is never not a vulnerable place to be, so you want to make sure you're working with someone who you're comfortable with, who knows what to say to make you relax, and generally speaking just someone who knows how to take a good picture.
"Headshot sessions are emotional and personal experiences. If you aren't comfortable, there's no way that you can expose your true self in front of a camera," says image consultant and Backstage Expert Tom Burke. "I have watched many headshot sessions crash due to the same thing: the wrong mixture of personalities. For example, a Type A photographer cannot shoot a Type A actor. The entire time they'll be fighting for control, resulting in stiff-looking pictures. A very green or laidback actor should also never shoot with a Type A photographer. They are not strong enough to exert their individuality and/or power and are led down paths that just aren't right for their type or brand." Of course, this goes for dancers, too!
Besides natural chemistry, finding the right photographer is also about knowing what questions to ask. Get them on the phone, or if they have a website, peruse their portfolio and FAQ page to find out how long a session with them lasts, how much they charge, how many photos you'll walk away with, how long they'll take to retouch, and their licensing rights to your image. Trying reaching out to friends and see if they have any recommendations!
2. Figure out what to wear and how to do your makeup.
These photos represent you and your dancing, so be sure to prepare outfits and a makeup routine that make you feel your most confident. Headshot photographer and Backstage Expert Marc Cartwright advises that you should look presentable, but the focus should be on you as a performer, not on the designer you're wearing (or, for that matter, the costume).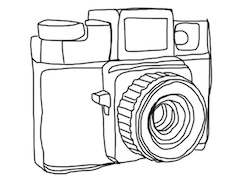 If you're an artist on a budget, Cartwright also says that one way to ensure you're dressed to impress is buy and return—just don't tell Target that Backstage sent you! "In a headshot, faded, wrinkled clothing with stains and holes only reflects on your professionalism. Finances should not be a reason you show up to your session with clothing that shows you don't take yourself, your headshots, or your career seriously," Cartwright says. "Most stores have a 30-day return policy. [But] it might be a good idea to keep the items you wind up using in your headshot session so that you have something for auditions." If that little hustle is outside your comfort zone, and other great option is to call up a fashionable friend and see if she or he has anything for you to borrow. "Just remember to treat their wardrobe better than you would your own."
As for makeup, photographer and Backstage Expert Luke Fontana tells his clients that less is more—the more natural-looking, the better! With men in particular, it's best to come to a session au naturel. With female actors who hire a makeup artist before a session, best case scenario is you're working with an artist you've worked with in the past and with whom you're comfortable. These are your headshots—don't afraid to say a lip or eyeshadow is too heavy for your taste. "Communicating properly to the makeup artist everything you're feeling while you're getting your makeup done is really important," Fontana says. "It's important to be confident enough to bring those things up."
3. Decide how you'll pose in your headshot.
You want something that looks natural, not something that looks like you're acting for the camera. You want to look engaged. While enthusiasm is key, subtlety is your friend here. You don't want to look like your happiness is posed or put-on. Just be yourself, and a good photographer will make you photo-ready. As for the rest of your body, there are some major no-nos to keep in mind with hand, arm, and head placement. Cartwright says to keep your hands away from your face, to keep your shoulders level, to keep your face relatively centered, to not lean forward too far, and to keep your head square and not tilted back or forward. "My general rule of thumb is that if you wouldn't do a certain position while having a conversation with someone, don't do it in your headshot.
RELATED:
Résumés
The next tool is simple enough, in that you need a résumé for just about any job you're applying for. Dancing may be your passion, but it's also a profession! While you probably have a standard CV with your experiences as a nanny, server, dog-walker, and survival job–haver extraordinaire, a dancing résumé needs some extra information.
Generally speaking, résumés should be concise, clear, and easy to read. They should also include the following information:
Your name
A working phone number
Email address
Union status (AEA, EMC, SAG-AFTRA, SAG-eligible, nonunion, etc.)
Your work experience (duh!)
No need to list your age or address or other personal details. Physical attributes like can be included depending on who and what you're auditioning for. Theater auditions don't generally require such details, while film productions—especially if you're self-taping—often do. Furthermore, don't shy away from including a URL for your website or demo reels—but don't go overboard. Again, it should be clear and neat, and an assortment of hash marks and numbers in a URL can be distracting.
In addition to the personal stats above, of course, comes your actual experience as a dancer. Categories are often listed as follows: National Tours, Regional Theater, Live Performance, Film/Television, Commercial, Print, Training/Degrees, and Special Skills. Academy and college performances will eventually make their way off the résumé once you get a few more professional credits under your belt, but in the beginning, every bit counts. All listed credits should include show titles, roles, directors, and producing organizations; casting directors are known to give a directing friend or producing company a call for some feedback on talent. Make their job easier by giving them all that information upfront.
The No. 1 rule of résumé writing? Never lie. "In general, 100 percent honesty on paper is your best friend," says Clifton Guterman, a casting director and Backstage Expert. That not only goes for your credits, but for your skills. "Beware a vast list of quirky special skills if you can't legitimately execute all of them on the spot," Guterman continues. "We rarely torture actors by asking for proof, but you never know when someone might…. Stretching the truth calls your intent and, perhaps, your integrity into question."
Finally, when asked what should be on a résumé, on-camera and commercial teacher Carolyne Barry and founder of Hack Hollywood David Patrick Green (both Backstage Experts) advise that actors (and this goes for dancers, too) should get to the point. "I believe résumés don't have to be long, but rather they just need to be impressive," Barry says. "Agents and commercial and theatrical CDs have less than a minute to look at it. They are usually not interested in the volume of what they think is not significant." Green agrees: "What should you put on your résumé? As little as possible," he deadpans. "Put yourself in the shoes of the person viewing it. In most cases, they only have a few seconds to look at your material. If it is crowded and overwritten, it will be hard to latch onto what is relevant to their project."
Dance Reel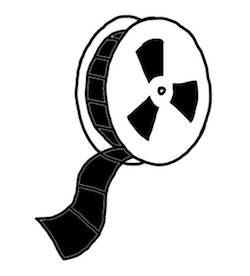 Having a dance reel comes in handy regardless of what kind of project or production you may be applying for. Dance reels are usually a few minutes in length, consisting of a series of clips from your dance experience. This may seem like an overwhelming task at first, but get excited! This is your chance to show directors and choreographers your strengths. In an audition, you're not always given your chance to shine, whether it be because there are 75 dancers to a studio or it's not the type of movement that shows how dynamic of a turner you are. Nevertheless, don't let that stop you! Use this reel to your advantage. If you're a versatile dancer, it's going to be valuable for you to demonstrate the many styles you're trained in. If you're still a beginner at let's say, salsa, it wouldn't be recommended to throw that in there just yet. You want to exude a sense of confidence that shows you are ready for the stage!
The first question to ask is, "What are my strengths?" Once you determine what really represents you as a dancer, evaluate what video clips you already have, and what you still need. Have you been taking tap classes for the past year, feel proficient, but haven't had the chance to tap on stage yet? Not to worry: studio spaces or a fun location outdoors are always options. Just have a friend shoot your newest routine and you've got yourself a portion of your reel. You do not necessarily have to hire a professional. Of course, better quality may mean more satisfaction with the outcome, but keep in mind the crucial factor is how you feel about the way the reel portrays your dancing. Do the best you can with your first reel and after some time, you will want to upgrade anyway. Make sure that the clips you choose from these videos are your strongest moments and your technique is on point. If you stumble or look nervous, you naturally will not want to make use of those parts. You also want to avoid including too many group dances where it may be hard to tell who is who. If you do wish to include a group performance, add it later in the lineup so that whoever is looking at the video will have a better chance at identifying you after seeing you in other solo clips. Most importantly, you should feel proud of everything you incorporate in the final selection!
After you have pieced together the selected footage, you'll want to choose background music that will complement your movement. If it's too distracting, it will likely take away from your dancing. This part is tricky, because your movements may not always match perfectly with the timing of the music. This isn't the end of the world. What's important is that there is a cohesive flow that leaves the viewer feeling excited about you as a moving artist.
At the beginning and end of your reel, it's good to start with a headshot and your name. At the of the reel, you can include your email and phone number, or website if you have it, making it easy for the viewer to contact you and get you one step closer to booking that job.
RELATED:
Of course, one of your best go-to resources for becoming a more well-rounded professional is right under your nose. Part of investing in yourself means getting your annual subscription to the No. 1 trusted source and top casting platform—for over 50 years—to kick-start your career, land your next (or first!) role, and get discovered. In addition, Backstage features an almost endless supply of information on both the craft and business of the performing arts to ensure you enter those casting calls with your best foot forward.
Check out Call Sheet, our resource for locating agents and managers and securing their representation. The online version of Call Sheet is fully searchable and includes tons of exclusive listings. The online database is updated daily, and the companies can be sorted from A-Z and by the most recently updated listings. You can access all of the great resources from Call Sheet by visiting Backstage.com/CallSheet. You can also get there by scrolling to the top of our homepage, where you'll see a list of tabs beginning with "Casting Calls." Click "Resources" to get into Call Sheet. From there, take a look at the tabs on the right hand side of the screen, and filter to what you're looking for. Many companies and individuals listed on our Call Sheet resource of industry professionals include contact information, location, area of expertise, previous credits, and who to know within the company. Using it can lead to making connections, booking work, and taking your filmography and visibility to new heights!
If you're ready to jump into the audition scene, whether it be dancing for music videos or auditioning for Broadway, don't forget our casting notices! A Backstage subscription is your one-way ticket to new acting gigs uploaded daily, making you ready for a long-lasting career.
RELATED:
Agents can be a tremendous support in helping a dancer not only find work that suits them, but provide them with access to auditions that aren't always posted publicly. An agent can submit your materials for a preliminary cut that may get you a spot in an audition that would have been next to impossible to obtain on your own. For commercial dance and broadway, an agent is definitely an expedited route to increase your chances of getting cast. If you are interested in these genres of dance, you can submit your information and materials on the agency's website for consideration to come in for an audition for representation. A few major agencies to start with represent artists mostly in New York and L.A, but other major cities and locations as well, so be sure to do your research and see what fits best with you are and where you would be willing to go. If you are feeling well-trained, confident, and ready to dedicate a large portion of your schedule to auditions, check out agencies like Bloc and Clear Talent Group to see if an agent is the right next step for you!
For dancers interested in concert dance, primarily modern and contemporary as well as ballet companies, you probably do not need an agent. Many of these auditions are posted clearly online and anyone is welcome to come and give the audition their best shot. There is usually less of a division between union and non union, and you don't have to worry about being equity. Many dancers go their entire careers without having to worry about these details at auditions. Everyone is there to be seen at the same place at the same time. Dancers are used all the time now for print and television commercials, so if you are interested in diversifying the kind of work you get, it wouldn't hurt to look into agency work in addition to dancing in a company.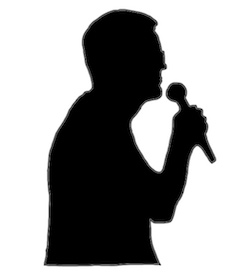 Do I need to sing and act to be a triple threat?
Only if you want to be a triple threat! Ballet dancers rarely have to speak onstage, and modern and contemporary dancers usually work with adding sound to pieces only when it is part of the director's artistic vision. It's undeniably becoming more common, but you don't necessarily have to be a stellar singer with a voice coach to make the magic happen onstage.
However, if you are looking to be in theatrical productions or on broadway, adding singing and acting skills to your CV is a definite yes. It doesn't take long to realize that singing is more often than not the second half of a broadway audition for dance roles. First, the dancer must pass the choreography round and show their ability to pick up movement phrases quickly and perform them with amazing precision and strength. If they get a call back, they normally need to have 16 bars of music ready to sing.
Many dancers pursuing professional careers have been training since they were very young, and may or may not decide to pursue more intense training in high school and college at academies or conservatories. Actors, on the other hand, may encounter dance training later in life as an added skill to enhance their artistic abilities and body awareness onstage. Even if you're thinking about dance as a hobby, dance training can help everyone's posture, so don't be shy to jump in at any age!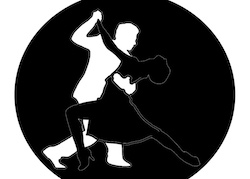 Most dancers will tell you that ballet is always the most practical place to start. Having a strong foundation gives you strength, flexibility, and muscle memory, which will aide you in any style that you choose to focus on later. If you're unsure where to begin, ballet will allow you more versatility in the long run. In a large city like New York, there are numerous dance centers such as Broadway Dance Center and Steps on Broadway that hold classes of every style of dance under the sun. From salsa and hip hop to contemporary and theater jazz, you will have options available every hour of the day. If you are in a small town, you may not have this abundance of choice. Check to see what adult dance classes are available at local dance studios and community centers near you.
Regardless of where you are at in your training and what kinds of goals you have set for yourself, dance instruction is available for you to access anywhere. YouTube is always a resource for videos with dance instruction at all levels. Of course, having personal feedback and the physical instruction of a teacher will be more advantageous, but depending on where you are in your journey, this can be a useful tool. If you are on a tight budget, an amalgamation of online instruction and physical classes can be a great compromise.
Where can I find teachers who inspire me?
You know those days when you would rather sleep in more than anything else in the world? We all lack motivation from time to time, but when we have a teacher who really makes us fall in love with dance over and over again, we're less likely to fall out of practice. When you have a teacher that challenges you, yet keeps dancing fun and rewarding, it's useful to realize this and keep their positive presence in your dance training. Not all classes we take will sweep us off our feet, but when we find one that does, it's a beautiful thing! To leave a dance class feeling stronger, more confident, and filled with joy is what we all are looking for to keep us steadfast in our artistic careers.
What about cross training?
The majority of professional dancers would enthusiastically give a two thumbs up when it comes to the idea of cross training: the incorporation of other forms of exercise into one's training in order to increase performance in the main area of focus. Some favorites among dancers include pilates, yoga, swimming, biking, and strength training. Pilates and yoga, for instance, use a lot of the same muscle groups and sculpt them in the same long and lean manner as ballet training does. Since most dance classes are anaerobic and not geared to build up cardiovascular strength, swimming and biking prove beneficial in rounding out a dancer's workout routine. For those who have to perform lengthy shows, like on Broadway or in classical ballet companies, this kind of cross training is crucial for keeping in shape and saving the body from injury. Your future self will thank you!
How can I set solid goals?

When you set clear goals, you'll find it's much easier to make an action plan. Have you been studying jazz and tap, and dreaming of Broadway, but haven't really evaluated whether or not your voice is audition-ready? Knowing this information is crucial in getting you on the right trajectory. For example, after identifying where you want to go and what you are currently lacking, your to-do list may include:
Online research
Asking your peers and teachers for advice on how to find a voice coach
Evaluating what the costs are
Determining what kind of time commitment will be required
In another instance, you may be a ballet dancer recovering from an injury and need to get your body and mindset back up to speed. You may want to set a goal to start cross training with pilates to strengthen the muscles that were weak and partially led you to the injury in the first place. You may also want to plan a schedule that allows you to slowly regain your strength as to not aggravate the injury. In times of limbo, you can do your research on what companies you would like to audition for later that year, or update your dance reel while you have extra time. Even when you experience an obstacle and feel anxious about falling behind, there are always goals you can set for yourself and progress you can make on another aspect of your career that can encourage you to continue moving forward.
Making a timeline for yourself is also beneficial in achieving your goals. When we have a deadline it often gives us that extra boost of motivation that gets the job done. Do you need to submit new headshots or dance photos to your agent, but have been stalling on putting a photoshoot together? Is there an audition that you know is coming up, but you haven't gotten your application and materials in yet? Having an organized calendar with your deadlines and goals can be what sets you apart from others and lands you the spot at that audition.
Where can I find auditions?
If we've said it once, we've said it a thousand times. When it comes to finding roles to audition for, there's no better source than Backstage, especially for early-career artists! If you don't have a manager or agent who's in direct cahoots with casting directors of various projects, Backstage is the No. 1 trusted source and top casting platform—for over 50 years—to kick-start your career, land your next (or first!) role, and get discovered. The casting notices on Backstage can help you bolster your demo reel and get you an agent to take your career to the next step. Plus with thousands of vetted casting opportunities across smaller projects like student shorts, web series, and regional theater productions all the way to larger blockbuster features and productions on the Broadway stage, you know that with Backstage, you're always getting reliable information and scam-free gigs.
Backstage has several subscription options available, including annual and six-month subscriptions to our web content and weekly print magazine, and six-month and monthly web-only subscriptions. But our most popular is the annual web-only subscription for just $11.66 per month—that's 42 percent savings! Visit backstage.com/accounts/subscribe to see which option best suits you.
Once you're subscribed to Backstage, you can go backstage.com to edit your public profile. This is the page that casting directors see when booking talent for their latest project, so make sure your headshots and résumé are up to date, and link or embed your reel, website, social media accounts, and other fun extras as you see fit.
Depending upon where in the country you are, you can also establish your go-to sites (both on the web and physical locations) in order to stay up to date on upcoming auditions. For regional theater, ballet, and concert dance, your local dance studios and theaters will likely have castings posted for upcoming performance opportunities. Any community boards in town will probably have these up as well for larger productions.
An important thing to remember is that many ballet and modern companies hold open classes for any dancer to take. This is a great place to start to become familiar with their particular style of choreography, as well as challenge yourself as you build your versatility. Many of these companies also hold company classes that can be extended to non-company members upon invitation. If you are particularly enthusiastic about dancing for someone, don't be shy in expressing interest!
Check out our dance audition listings!
RELATED:
There are a few ways one can book an audition. If you are going the agent route, they will usually submit you for a preliminary selection and let you know if you were given a spot at an audition. It's common for companies to be looking for a certain body type or aesthetic, so don't take it personally if you are not invited to an audition right away. Your agent will do their best to get you in the door for roles that best fit your look and talent.
For concert dance, freelance projects, and company auditions, posts will always inform you as to whether the audition is going to be an open call with no pre-registration needed, or if steps need to be taken before you arrive. Be sure to pay attention to deadlines! Even when you think you have some time, some companies only want to audition a certain amount of dancers based on the studio space or time constraints. It's therefore going to be in your best interest to have your materials ready at all times so that when you see the audition post, you can submit right away and grab that time slot! To register, they will either ask you to email with a headshot, CV, and dance reel or, similarly, look at your materials upon receiving them and let you know if you have been selected to attend the audition.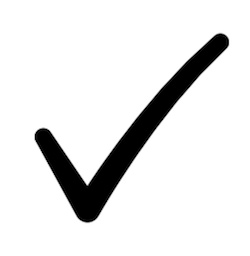 Established dancers also may rely on their established network of directors, choreographers, agents, and colleagues to book an audition and land their next gig, but what does that mean for the hundreds of other capable talents who are just finding their land legs in the world of dance? Backstage's casting notices are a way in.
Once you become a Backstage subscriber, take a look at our online casting notices at backstage.com/casting. You'll see that each one is broken down by type of production, type of role, whether or not it's a paid job and if it's a union or nonunion job, its location, the age-range for talent sought, and the list goes on. Search results can also be filtered based on what your preferred search preferences are. Save those preferences for future use, and there are bound to be new listings for you to consider every single day.
Say you find a project that interests you and fits your type. From there, information on submitting a résumé and reel or self-taped audition will be made available to subscribers. Or if in-person auditions are being held, timing for the open call or additional information on how to schedule an audition time will also be available. The key is to be ready and waiting, because you never know when the right opportunity will come knocking.
In order to land that job you'll have to have a successful audition, so how does one do that? It helps to first put yourself in the shoes of the director or choreographer who is selecting dancers for their work. Did you arrive on time, warmed up and ready to dance? Do you have the right shoes and attire? Did you bring the required paperwork or photos requested of you? Are you putting your best foot forward even if you've had a tough day? The easier you are to work with, even in the audition space, the more smoothly things will run when it comes time to really put on a show down the line.
If there is a company you have had your eye on for a while whose work really interests you, you can always go to their website or dance center websites to see if they have any upcoming workshops. Sometimes it is clearly posted that there will be an audition at the end of the workshop for a position with the company. Despite there being an audition or not, you should always attend the company workshops for those artists you wish to audition for. Sometimes they may not be advertising that they are looking for someone, yet after seeing you in their style of movement in the workshop, you never know if it could lead to opportunities. They may invite you to company class to get a feel for how you work alongside the other company members, or invite you to rehearsals directly.
Most importantly, enjoy every moment that you spend dancing! Auditions can be very intimidating, but if you view it as more dancing in your life, you'll probably dance better than if you are taking it too seriously. Your love of dance will shine through and be attractive to those casting. There may or may not be a fee to audition, but in the case of free auditions, think of it as free class! Dancers know too well how much dance classes can add up in one's budget, so take advantage of these opportunities to try a new style and gain experience, without it affecting your wallet. Remember that whether or not you land the job, you are still a dancer and always will be.
WATCH
5 Tips for a Successful Dance Audition
RELATED:
Being well connected is always an advantage when it comes to expanding your experience of the arts and finding creative opportunities to grow. As the years go by, you'll notice this happens naturally as you befriend your peers and find artists who you work with particularly well. If you're just getting started, here are some ways to get yourself out there and meet the people who can ultimately make a big difference in your career.
Taking dance classes is necessary for keeping in shape and continuing to develop your craft. You will notice that as you start to follow teachers and regularly take classes at certain studios, you'll see the same people every week. It's not uncommon that dancers looking to create their own work, or who work for a choreographer who is looking for dancers, will approach people they take class with to let them know they think they might be a good fit. You never know who you will meet and collaborate with in the future.
Workshops also function in a similar way. Many are held by already established choreographers and company members and more often than not, they are keeping an eye out to see who is picking up their movement well. If you can make a good impression in a workshop, it could absolutely lead to performance opportunities down the road.
Seeing performances is another great way to meet artists and feel connected to the dance community. Being an observer of dance is imperative when it comes to discussing artistic works with others and creating dialogue around dance. When you can discuss what you've seen with others it can progress to ideas that can be collaborated upon. These sporadic encounters are wonderful when the right timing and people come together.
Reaching out to those whose work you find inspiring and innovative may take some courage, but it's not out of the question. People like to talk about what they are passionate about and a quick coffee meet-up may be the perfect moment to ask questions and make that connection.
How do I start my own project or company?
Do you tend to be choreographing in your head during rehearsals and classes and wishing you could just run the show? Being a choreographer takes a lot of effort and the dedication necessary to produce your own work and take it to the stage. It is always an enriching experience to interpret another artist's work, however if you feel the need to branch out to do your own projects, you should follow that intuition. If you have something to say through movement that is not already being expressed, you should absolutely see your vision come into fruition. Even if you cannot set work on a full-time professional company because you are just getting started, don't let that hold you back! Many dancers are willing to participate in projects related to a strong mission or cause. Do what you can to take care of your artists, but if the expression of a collective feeling is most important, it's possible for you to get dancers on board and ready to perform your work wherever possible.
Collaborating with other dancers who also have a passion for choreographing is a wonderful way to share what could feel like an overwhelming project if it is your first time working on your own. You can also bring other artists into the creative process like musicians and singers who may be able to help you augment the strength of the statement you are trying to convey. The opportunities are endless.
RELATED:
How can I find choreographic opportunities?
If you have already looked on Backstage for casting calls looking for choreographers, some additional go-to resources would be Dance Magazine and Dance/NYC. These two websites post choreographic opportunities available all over the country. Postings can include residencies at colleges looking for emerging choreographers to set work on student dancers, giving them a professional experience. Many posts give you the space to shine in festivals featuring new choreography.
Of course, applications are necessary for all of these openings, so be prepared to have your materials ready. Just as you would have your headshot, resume, and video reel ready to apply for a dance audition, the same is likely to apply for choreographic posts. Normally there will be an electronic application that you can download and submit either online or send in the mail. For those that want physical materials, be ready with hard copies of your choreographic resume and a press packet for your company or project. Links to excerpts or full videos of your work will be required to give those selecting a feel for the potential of your work and how it would fit among other pieces in the festival. If there is a common theme or audience that the festival is targeting, it is best if they can preview how your work will express itself onstage and make their decisions accordingly.
How do I apply for grants and funding?
Depending on where in the U.S. you live, your town, county, or state may have funding and grants available to you as either an individual or as an organization. If you bring your company up to 501(c) (3) status, more funding will be available to you. As an individual, there are still opportunities for help, however it may be more competitive and there may be fewer overall spots available.
A great place to start your research is on Grant Space. This website provides tools, trainings, and resources that support artists in finding the right kinds of grants for their work. No matter where in the country you are and at what stage you are in your project, these tools can be the catalyst to make your artistic dreams gain momentum. One size does not fit all when it comes to funding and these applications can be incredibly time consuming. Finding a grant is only the first step. When it comes to writing an artist's statement and proposal, it's always a comfort to have an example to follow, and Grant Space can guide you through this process. Creative Capital is another go-to for individuals in the performing arts. Deadlines don't always fall at the most opportune moments, but with Creative Capital you don't have to worry about following a specific timeline at all. They have a year round, open application system available to U.S. citizens and permanent residents over the age of 25 with at least five years of professional experience under their belt. The flexibility of this program works with the individual in a personal manner to ensure that their goals are met.
Choreography grants and fellowships can be a tremendous aid in the day to day costs of running a dance company. Booking studio space is not always easy and it can be difficult to find a home space for rehearsals. Choreography grants and funding can provide you with a space to rehearse at little to no cost for an extended period of time. Dance Magazine lists country-wide opportunities ranging from choreographic residencies, to studio space and setting your choreography on professional companies.
Whether you are in a big city or small town, your local library can also prove to be a valuable resource. Philanthropists may have funding available for projects both big and small, and your library can give you free access to comprehensive databases of foundation and corporate funders willing to support individuals as well as organizations.
Where should I live?
So now that we've covered the basics of how to take those first baby steps towards being a dancer and how to begin booking work as a dancer it's time to discuss the life of a dancer. The first question that many young dancers find themselves pondering is if (and when) they should move to the big city. Los Angeles on the west coast and New York City on the east are two of the world's largest markets for working dancers today. Which one you decide to live in is simply dependent on what you're looking for. Do you want to dance in music videos and commercials? Los Angeles is probably your best bet. For all things theater, New York has you covered. There are naturally exceptions to that rule; TV and film projects work out of New York all the time, and L.A. has a great theater scene, both just to a lesser degree than their counterpart. Plus, you can certainly make a living as a dancer in a different locale entirely. The bustle of major cities is not for everyone. Regional theater and dance is always an option and sometimes the best of both worlds for many artists who have this sentiment.
The speedy, hustling lifestyle of L.A. and NYC are not the only factors you should consider when deciding where to live. The living expenses of these cities will also be a major player here. It's no secret that these cities aren't cheap, no matter how you flip them. You're paying a pretty penny in rent, in transportation, in food and drink—just about everything is more expensive than in other perfectly viable home bases for dancers, such as Colorado or upstate New York. The cost of living is far cheaper in other smaller cities and towns, so don't be afraid to audition for these companies as well!
RELATED:
How do I make a living as a dancer?
You probably already know it's not always going to be easy to make ends meet as an artist. It requires a lot of creativity, but that's part of the fun, right? There are a few ways you can go about getting your bills paid without having to completely sacrifice your art. The main thing to keep in mind is what kind of schedule will be required of you. Do you have an agent that can send you to an audition at a morning's notice? Will you need weekend nights available for shows most weeks? What part of your day is usually the least filled with dance? Having a flexible schedule is important, but if you have to pay the bills and need to lock in a work schedule, don't fret.
Of course, everyone would love to be able to land the Broadway gig that allows financial freedom while doing the thing they love most in the world. But we aren't all so lucky—or even looking for that type of work. For modern dancers, company projects can be sporadic and unpredictable. Having a flexible schedule can help allow you to be available for a sudden residency upstate for four days, or a last minute performance opportunity. Having jobs that allow you this flexibility can include areas like teaching dance, fitness training, working in retail or the food industry, babysitting, arts administration, and any other freelance jobs that you can find work in. Are you also an amazing photographer and want to help dancers with their headshots? Schedule them in around auditions and classes! Are you organized and don't mind administrative work? Why not help out a director and learn about the ins and outs of running a dance company? If you can relate your work to your passion, you're less likely to feel like you are working and instead can feel that all that you do is culminating towards a common end goal. Even if you have a full time job, there are still ways to keep your art alive. Think of all the actors and dancers who have had to commit to day jobs for years before reaching "overnight" success and making the full switch to being a full time artist. Many artists are happy to have the financial stability and peace of mind from their full time job, and commit to their art on nights and weekends. Many dance companies rehearse in the evenings and perform on weekends, leaving the daytime free to work, hopefully in an area that you are also passionate about!
Creating and following a budget is also a key tool in keeping your finances in check. Living in a city like New York is undoubtedly expensive, so remember that you can only do the best you can. If you've already made it this far, you've probably got a solid start. When making your budget, be realistic with your income. Freelance isn't always easy and jobs can fall through last minute. It's smart to have a solid stream of income to cover the basics (food, rent, utilities, phone) so you won't have any emergencies. When it comes to paying for dance classes, audition fees, and material fees like headshots, you may have to take those in smaller chunks as the money is available. Staying in shape and expanding your abilities as a dancer is of course crucial as you make your way through auditions, so be sure to allocate the amount of money you will need each month for the amount of training you wish to pursue. Cross training can help in cutting costs while staying in shape. For example, donation based yoga studios have become popular amongst dancers as it works strength and flexibility equally and can be a good replacement for a day or week when your budget is not as ample as you'd like it to be.
RELATED
How long will it take me to be successful?
What does it mean to be a successful dancer? This is a question that so many dancers, whether they are 20 years or 20 days into their career, ask themselves more often than they'd like to admit. Truthfully speaking, there is never a guarantee of success once you commit to being a professional dancer. There's only so much you can control about your career, but most importantly you have be happy about all that you do accomplish during your dancing years. For one reason or another, there are certain intangibles during your career that may not allow you to see your dreams of fame and worldwide touring come true. Regardless of how you view success, it is crucial that you realize what success means to you, and how you can take the steps to get there such that you will never look back and regret that you didn't give it your all. Many dancers get close and retreat in fear, never knowing if they would have landed their dream job had they just auditioned one more time.
With that said, stay realistic and true to yourself. Make sure that you include other things in your life that bring you joy and incorporate other endeavors as you go so that you can always transition in and out of your dance pursuits. Even Broadway stars are not always booking work, and you know what? It doesn't make them any less of a dancer after they step away from that world-renowned stage. Once a dancer, always a dancer! You have to feel that innate calling to the craft in order to find happiness doing what you love, no matter what. Success to one dancer may be becoming a Radio City Rockette, while success to another may be in the back of the corps de ballet in a regional ballet company, enjoying the beauty of classical ballet without the fierce competition and rigors of city living. Going after your dreams is so important in long-term fulfillment and happiness; never regret for a moment the time you spent dedicated to your craft. The effects will last a lifetime.
How can I stay positive?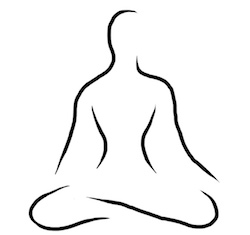 Being an artist is not always fun, creative freedom. Between keeping yourself in shape, making ends meet, finding work, and staying motivated, it can be difficult to be your own personal cheerleader all the time. As you make friends with your peers in the dance world, be there for them by lending an ear when the going gets tough, showing up to support them at their performances, and letting each other know when one sees an opportunity that would be a good fit for the other. Of course having a competitive edge will be necessary in some regard, but the more we help each other in the arts, the more you will see that your own career will flourish. You'd be surprised how often networking has come into play in landing jobs. When a friend is unable to take a spot but knows that you're available, you've just skipped over all of the hoops that you would normally have to jump through. Treating fellow dancers with kindness and compassion is always the way to go because, after all, aren't we collectively trying to encourage the arts in our communities in order to create a better world?
Ready to take the dance world by storm? Check out our dance audition listings!