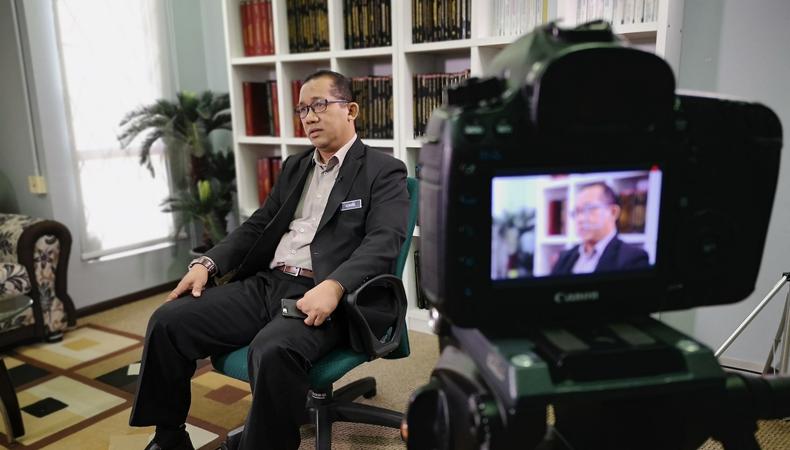 So you want to become a documentarian? First of all, congratulations. Documentary filmmaking is one of the most important forms of storytelling; it's a crucial tool for disseminating both justice and truth. Second of all, you've come to the right place. Here, you'll find all the tricks, tips, and advice you need to get started.
While the term "documentarian" usually refers to directors, it can also include others involved in making a project, such as producers. The word "documentary" itself is a broad term, but most crucially, these types of films are nonfiction. They can cover nearly any subject: individual people, a given culture or region of the world, a ritual, a crime, an era, a business, and so on.
Although a documentary is rooted in reality and doesn't necessarily have a script, it is still a film—so it needs to be compelling and entertaining for audiences to watch. That's where craft comes in. Anyone can shoot raw footage, but you can only call yourself a documentary filmmaker once you turn that footage into something with a beginning, middle, and end. Choosing your subject should be a thorough, thoughtful process.
You do not need to go to film school to become a documentarian. Does formal training help? Yes, in that you will learn basic tenets of filmmaking and meet potential collaborators and mentors. But a degree is not even close to requisite. The only thing you need is a passion for the form and something to say.
Your greatest tutorials—especially for those who choose not to go to film school—are existing documentaries. There are thousands upon thousands of examples available to watch for free online. Try to become an active viewer, and consciously clock both what you like and what does not work for you.
Take note of style and form. Does a traditional 90-minute format check all your boxes? Are you most engaged when watching an eight-episode docuseries? Does a three-parter with hourlong installments entice you from a storytelling perspective? Do you prefer voiceover narration or just raw footage? Would you rather employ to-the-camera interviews or on-the-go conversations?
As you've likely heard countless times, you can make movies on your smartphone nowadays. But you can also opt to invest in a camera and equipment that bump your footage up to a higher quality.
Before you begin compiling footage, you should be very clear about the goals you have for the finished product. Even though you're shooting or aggregating clips of true events, you still need to have a clear reason as to why you are telling this story. You can't predict exactly how the production will play out, or what exact shape the narrative will take, but you can know exactly why you are the right person to be making this movie.
Finally, you have to accept the fact that you won't know everything—or even most things. Your debut is primarily a learning experience. Every bump in the road offers a valuable lesson that will only fortify your skill set.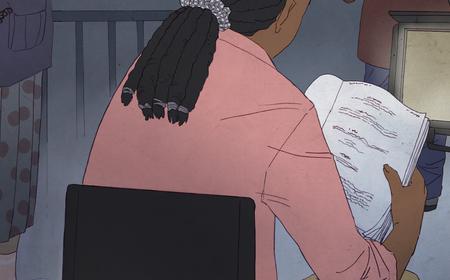 How to Become a Film Director
Asking how much money a documentary filmmaker makes is the same as asking how much money any filmmaker makes—the discrepancy is huge. Paul Thomas Anderson doesn't make the same amount of money as an indie filmmaker, right? There are also so many variables when it comes to money, including distribution, streaming rights, syndication, overall deals, ticket sales, and so on.
The first name that will come to mind for many is Ken Burns. The father of modern documentary filmmaking, Burns is known for his use of archival footage and still photographs. His work has chronicled many large-scale historic and cultural events, and includes films and series like "The Civil War," "The Central Park Five," "Lewis & Clark: The Journey of the Corps of Discovery," and "The Dust Bowl."
Other prominent documentarians include Michael Moore, Werner Herzog, Joshua Oppenheimer, Joe Berlinger, and Errol Morris. You might notice that all of those people are white and male. Unfortunately, the documentary space—like the film industry at large—is still largely dominated by white men; it's all the more reason why new voices should feel encouraged to enter this realm.
Many narrative fiction filmmakers have also added documentaries to their oeuvre. In the past year alone, Spike Lee (HBO's docuseries "NYC Epicenters 9/11–2021 1/2") and Todd Haynes ("The Velvet Underground") have both contributed to the form.
Ready to get started with Backstage? Become a subscriber here!