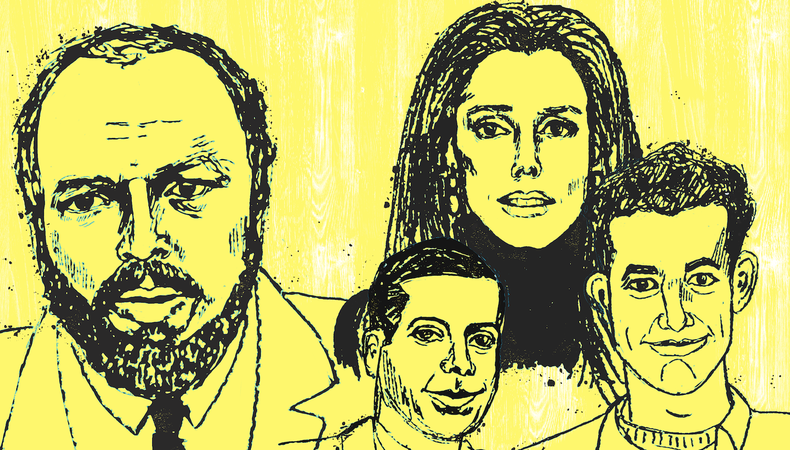 Whether you want to work in musicals or plays, it would behoove all actors to be familiar with Broadway's founding members. Theater in style and form is always evolving, but it relies heavily on what came before it. There'd be no Lin-Manuel Miranda without Cole Porter; no Leigh Silverman without Julie Taymor; no Paula Vogel without Edward Albee. You don't need to be an expert in any of these historical giants to make it on the Great White Way, but to do your craft and do it well, you should have an understanding of Broadway's enduring icons—and how they still bear influence today. To get you started, here are 26 legendary Broadway composers, playwrights, and directors you should know.
What makes musical theater so different from all other art forms is that it is so many art forms. Musicals get to combine plays with music and, best of all (if done well, of course), the story could really be told in no other way. For that, we have composers to thank.
Ahrens & Flaherty
The two musicals Lynn Ahrens and Stephen Flaherty are best known for, "Ragtime" and "Once on This Island," are stylistically divergent, which speaks to their skill. They also tackle subject matter that can be quite grave (immigration, poverty, natural disaster), and are still able to write music that is both uplifting, moving, and appropriate. See again: their skill.
Marin Mazzie sings "Back to Before" ("Ragtime"):
George Gershwin
Much of American musical theater in the first half of the 20th century was defined exclusively by this guy. And yet, to this day, his songs are some of the most enduring and frequently heard on stages around the world—immerse yourself in his lush scores for "Porgy and Bess," "An American in Paris," and "Nice Work If You Can Get It" to instantly understand why.
Audra McDonald sings "Summertime" ("Porgy and Bess"):
Kander & Ebb
Name a more iconic duo. While theater is full of great composing teams, John Kander and Fred Ebb instantly rise to the top, having crafted such influential shows as "Cabaret" and "Chicago." The pair is also closely linked to Chita Rivera and Liza Minnelli, in part responsible for making stars of both. Really, what else do you need to know?
Liza Minnelli sings "Maybe This Time" ("Cabaret"):
Jonathan Larson
The life and death of Jonathan Larson is as poetic as it is devastating. On the morning of the first preview performance for the 1996 Off-Broadway premiere of "Rent," Larson died suddenly at the age of 35. But the show must go on, and it did. "Rent" opened downtown and then quickly transferred to Broadway, posthumously winning Larson a Pulitzer Prize and a bundle of Tony Awards. His legacy is synonymous with heartbreak, but what a legacy it is.
The original cast of "Rent" sings "Seasons of Love":
Lerner & Loewe
No one does romantic comedy of yesteryear in musicals like Alan Jay Lerner and Frederick Loewe. Another stronger-together duo, you can basically hear ingenues falling in love just by reciting their many titles: "Brigadoon," "Camelot," and that little-known tuner "My Fair Lady."
Julie Andrews sings "I Could Have Danced All Night" ("My Fair Lady"):
Andrew Lloyd Webber
Though considered populist compared to his arguably more intellectual peers, there is a reason Lloyd Webber is represented on Broadway and around the world more than nearly every other composer (his "Phantom of the Opera" is, to date, Broadway's longest-running show). He gives the people what they want and, apparently, the people want synth organ–heavy anthems!
Betty Buckley sings "Memory" ("Cats"):
Cole Porter
The rare composer and lyricist, Porter traversed the highest highs and lowest lows of the industry, as all the greats have. His first massive hit, 1934's "Anything Goes," was followed by a 14-year gap full of misses until he struck gold again with "Kiss Me, Kate" (which will be on Broadway again starring Kelli O'Hara in Spring 2019). Porter's career is a reminder to all creatives that no one is immune to failures, and those failures do not define your work.
Patti LuPone sings "Anything Goes":
Rodgers & Hammerstein
When people say "the classics," they're referring to these two. Richard Rodgers and Oscar Hammerstein II epitomized theater's golden age (considered to be the 1940s and 1950s) by taking a new approach to the form. Before R and H, songs in musicals didn't necessarily have a "point"—often they were just pretty! However, with their "Oklahoma!," they set forth the unwritten rule that every song should move the plot forward, and luckily, this is still abided by today.
Hugh Jackman sings "Soliloquy" ("Carousel"):
Stephen Sondheim
Painting has van Gogh, technology has Steve Jobs, and musical theater has Stephen Sondheim. He is the superlative of the form—and the best part is, he is still creating new pieces today. "Sunday in the Park With George," "West Side Story," "Gypsy," "Into the Woods"—the works are too prolific to name but, thankfully, they speak for themselves.
Bernadette Peters sings "Send In the Clowns" ("A Little Night Music"):
The true bones of theater exist in its plays. And though countless productions of any given work may come to be, at its core is the playwright's written word, to be interpreted by fellow artists for generations to come.
Edward Albee
Iconic works: "Who's Afraid of Virginia Woolf?," "A Delicate Balance"
Must-read monologue: A's Act 2 monologue, "Three Tall Women"
Why he holds up: Albee was one of the first to bring the to-that-point European style of "absurdist" playwriting stateside, while still looking at the grounded issues surrounding sexuality, aging, marriage, and aging marriages through a theatrical lens. Many contemporary playwrights view Albee as the most enduring influencer of scathing dramatic dialogue, beginning in the postwar Broadway of the 1960s.
Lillian Hellman
Iconic works: "The Children's Hour," "The Little Foxes"
Must-read monologue: Martha's Act 3 monologue, "The Children's Hour"
Why she holds up: For any woman to simply get her work published in the 1930s meant she pulled absolutely no punches. That's certainly true of Hellman who, in the first half of the 20th century, was known as much for her writing as for her political activism. She was famously frustrated by how much harder she had to work to be taken seriously than her male counterparts (at the time Albee, Williams, Miller), but kept writing anyway, letting her work speak for itself. We don't have to strain to recognize the ways in which that influence is relevant today.
Arthur Miller
Iconic works: "All My Sons," "Death of a Salesman," "A View From the Bridge," "The Crucible"
Must-read monologue: Biff's Act 2 monologue, "Death of a Salesman"
Why he holds up: Miller's works endure and will continue to do so for the same reasons that his plays were successful to begin with: They examine the past, acknowledging that it is in fact always present. That in itself is the definition of both timely and timelessness. He also focused the majority of his writing on American ideals—capitalism, socioeconomic standing—which, in the years since Miller debuted on Broadway in 1944, have changed as much as they have remained exactly the same.
Eugene O'Neill
Iconic works: "Long Day's Journey Into Night," "The Iceman Cometh"
Must-read monologue: Hickey's Act 2 monologue, "The Iceman Cometh"
Why he holds up: It's true: O'Neill is long-winded. His two best-regarded plays, mentioned above, both easily run close to four hours in length if performed in full. But then, take into consideration the lasting popularity of each piece and how vital they must be in all their four-act glory. The trademark of O'Neill's work is a hopeful beginning that ultimately descends into a swirling mass of despair, epitomizing the pessimism of the human condition; in that sense, it only takes an examination of any contemporary drama to observe his lasting impact.
Sam Shepard
Iconic works: "Buried Child," "Oh! Calcutta!"
Must-read monologue: May's monologue, "Fool for Love"
Why he holds up: Shepard's deeply human plays sit at the intersection of bleakness and pitch-black comedy. Honing in on America's marginalized—particularly in the West—the playwright, who was also an accomplished actor, contrasts poetic elements with the hallucinatory, and in many ways defined the modern Western onstage.
Neil Simon
Iconic works: "The Odd Couple," "Barefoot in the Park"
Must-read monologue: Arnold's Act 2 monologue, "Biloxi Blues"
Why he holds up: The grandfather of onstage comedy, Simon's work has held up for one simple reason: It's still funny. One of the most commercially successful theater artists of all time, it's not surprising that Simon, like so many popular creatives, had his many detractors. Despite it all, he yearned for both critics and audiences alike to like him, just as every artist does—the only difference is, he was one of the few to admit it.
Wendy Wasserstein
Iconic works: "The Heidi Chronicles," "An American Daughter"
Must-read monologue: Heidi's Act 2 monologue, "The Heidi Chronicles"
Why she holds up: It isn't exactly shocking that, like composers and directors, there is a vast disparity in the historical representation of women playwrights on Broadway. Wasserstein, only coming to prominence at the tail end of the 20th century, acknowledged as much, and frequently used her writing to examine the place of women in all facets of American society. The enduring resonance of her work is in many ways discouraging, as the issues at the heart of her 1980s and 1990s works are as relevant now as the day they appeared on the page.
Tennessee Williams
Iconic works: "A Streetcar Named Desire," "Cat on a Hot Tin Roof," "The Glass Menagerie"
Must-read monologue: Maggie's Act 1 monologue, "Cat on a Hot Tin Roof"
Why he holds up: Williams once famously said that he hopes his work is able to unlock the "closets, attics, and basements of human behavior." Though the variables change, the breadth of the human experience from an emotional and psychological standpoint do not. The themes of Williams' plays—despair, desire, and everything between—will never outlive their relevance.
August Wilson
Iconic works: "Fences," "Jitney"
Must-read monologue: Jim Becker's Act 2 monologue, "Jitney"
Why he holds up: Though many of his works have individually risen to the top (the above two in particular), Wilson's magnum opus is referred to as the Pittsburgh Cycle. The collection consists of 10 plays, nine of which are set in the neighborhood in which he grew up, and are regarded as theater's foremost depiction of the black experience in the 20th century. Playwrights today stand on his shoulders in execution of the rule: There is universality in specificity.
There is a reason why directing a piece of theater is also called "helming." If the writers built the ship and the actors are manning it, the director is entirely in charge of steering it—and, as any theater artist knows, where they steer it can make or break an entire production.
Bob Fosse
First seen on Broadway: "Redhead" (1959)
Last seen on Broadway: "Sweet Charity" (1986)
Best known for: Fosse is one of Broadway's few who's equally regarded for both direction and choreography. In fact, he often pulled double duty on productions, which, in 1976, allowed him to be triple-Tony-nominated in a single year (a feat still rarely achieved and only pulled off in recent years by Lin-Manuel Miranda). His best-known works are "Chicago" and the original production of "Pippin," for both of which he also provided choreography and their books.
Ivo van Hove
First seen on Broadway: "A View From the Bridge" (2015)
Last seen on Broadway: "The Crucible" (2016)
Best known for: A British theater mainstay, van Hove quickly established himself on this side of the pond as the modernist interpreter of Arthur Miller, the (perhaps ironically) foremost emblem of American drama. He opts for pared-down surrealism to the effect of pulsing tension.
Elia Kazan
First seen on Broadway: "The Strings, My Lord, Are False" (1942)
Last seen on Broadway: "The Changeling" (1964)
Best known for: Kazan directed two of the most enduring American stage productions to date, so it's not possible to decipher his "best" known; truly, who's to say "Cat on a Hot Tin Roof" should be regarded higher than "A Streetcar Named Desire"? His career is, for better or worse, often inextricably entwined with his scandal-prone affair with Marilyn Monroe—but it certainly adds drama to a life built in and around drama.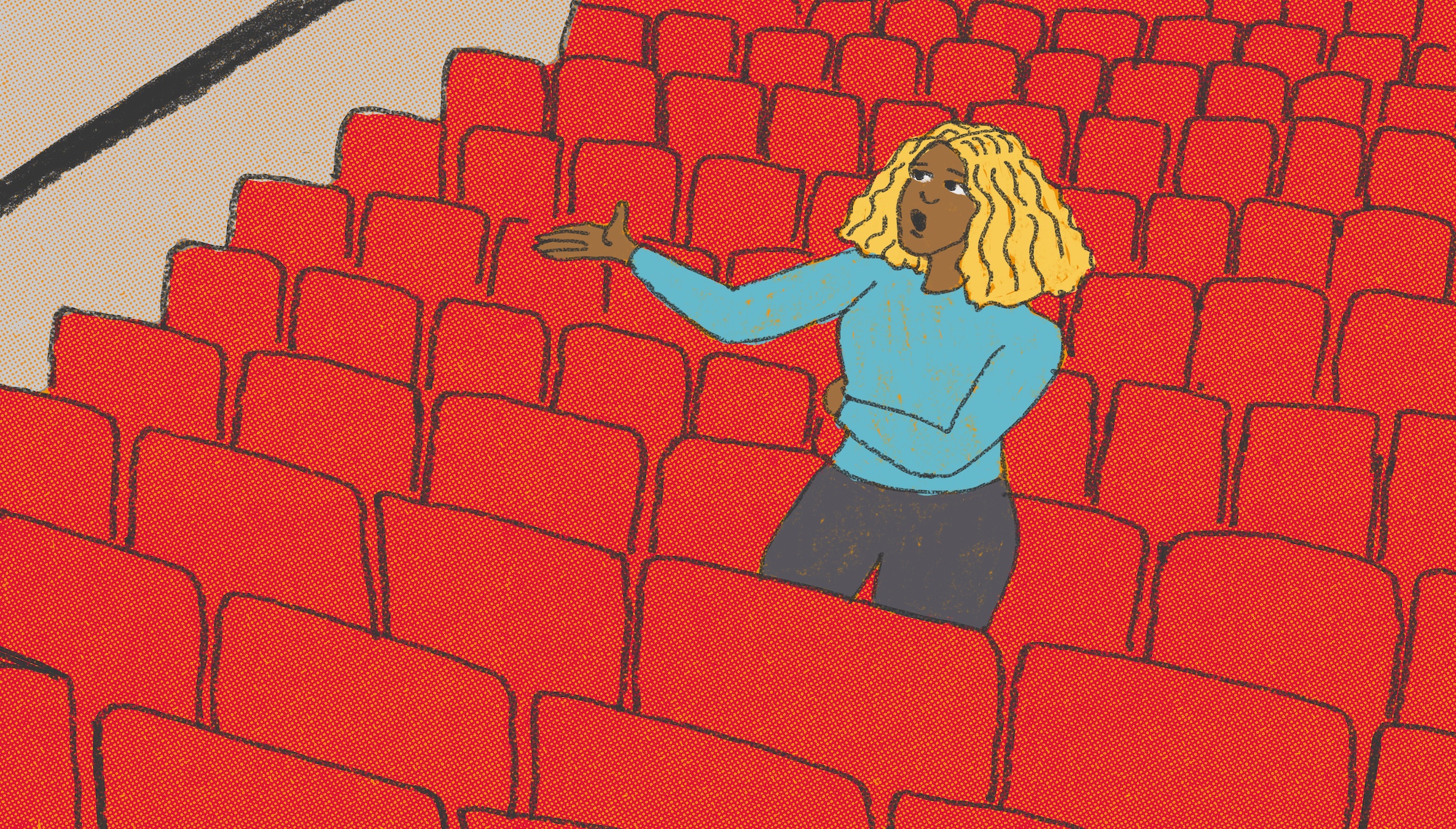 How To Become a Theater Director
Diane Paulus
First seen on Broadway: "Hair" (2009)
Last seen on Broadway: "Waitress" (2016)
Best known for: Paulus, with "Waitress," was a part of Broadway's first-ever all-female creative team. To be clear, it took until the year 2016 for a musical to make it to Broadway that featured a book, score, and direction all by women. Here's hoping it won't be an additional 2,016 years for it to happen again.
Harold "Hal" Prince
First seen on Broadway: "A Family Affair" (1962)
Last seen on Broadway: "Prince of Broadway" (2017)
Best known for: Referred to as the literal Prince of Broadway (hence the title of the 2017 revue show based on his works), Prince has more Tony Awards than any other individual (21 combined for directing, producing, and special Tony Awards), and has directed too many gargantuan titles to distinguish his "best-known"; among them are "The Phantom of the Opera," "Sweeney Todd," "Cabaret," "Follies," and "Merrily We Roll Along."
Lee Strasberg
First seen on Broadway: "The Vegetable" (1929)
Last seen on Broadway: "The Three Sisters" (1964)
Best known for: Strasberg has more than a dozen directing credits to his name, including "Clash by Night" and "The Big Knife," and was additionally a formidable performer himself. But more so than both, he is celebrated as the founding father of Method acting, which is still heavily practiced by actors in all mediums today.
Julie Taymor
First seen on Broadway: "Juan Darien" (1996)
Last seen on Broadway: "M. Butterfly" (2017)
Best known for: Taymor is most known for her visionary and puppetry-endowed interpretation of Disney's "The Lion King" musical which, in 1998, led her to become the first woman ever to win a Tony Award for directing a musical.
George C. Wolfe
First seen on Broadway: "Jelly's Last Jam" (1992)
Last seen on Broadway: "The Iceman Cometh" (2018)
Best known for: Wolfe directed the first Broadway production of "Angels in America," the two-part epic that could easily be argued as theater's greatest ever. That he turns his attention to diverse works of all sorts—plays about the marginalized ("A Free Man of Color"), traditional musical splash ("On the Town"), pastiche pieces that send up the entire form ("Shuffle Along")—is what has catapulted him to the top tier of the craft.