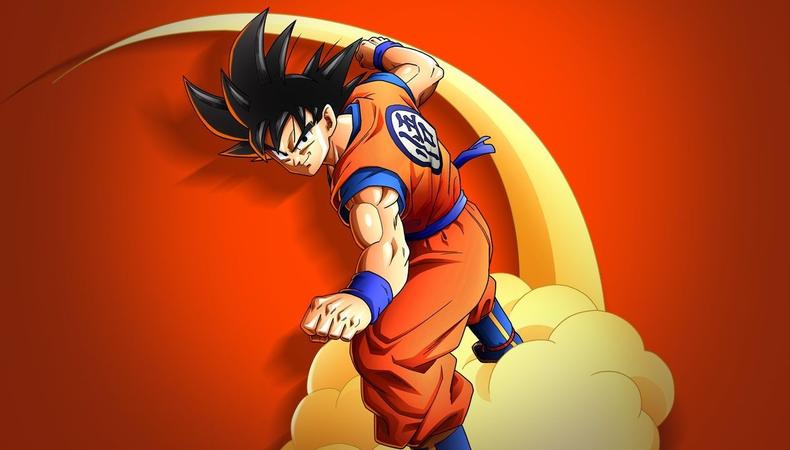 Japan is licensing and distributing more and more anime TV shows and movies, and that means more voiceover opportunities. While anime dubbing falls under the umbrella of voice acting, it has its own quirks and requires a very particular set of skills.
"Anime dubbing is both more difficult and less appreciated than the greater voice acting industry," says Colleen Clinkenbeard, senior producer at Crunchyroll and the voice of Monkey D Luffy on the hit anime series "One Piece." "It requires a facility with cold reads, changing timing of reads to match mouth movement, and emotionally justifying pauses in a line where one would not normally pause.
"I usually say that dubbing is left-brain acting, because there is a science and puzzle-solving quality to it that video game or commercial voice acting doesn't have," she adds.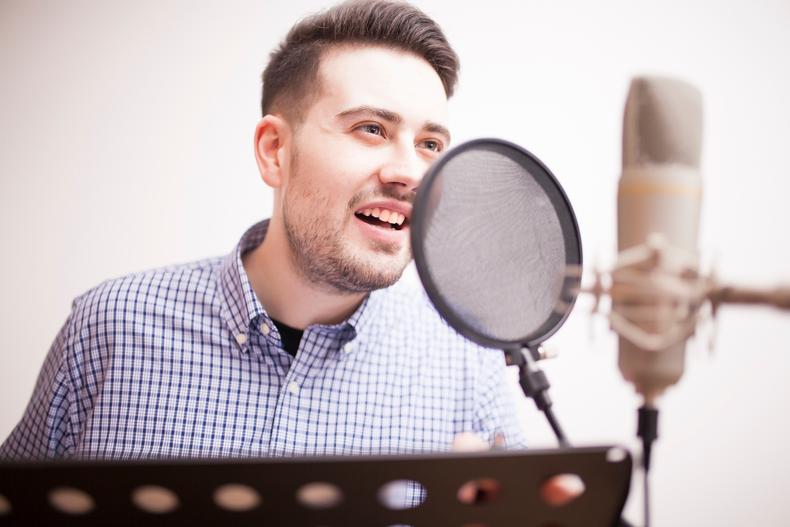 David Fuentes Prieto/Shutterstock
"There's no one true path to an anime dubbing career," Clinkenbeard says. The traditional route involves professionally trained actors landing auditions with the help of agents or industry connections. Despite being a very targeted type of work, anime dubbing is still voice acting, with similar training. Here are a few exercises and paths to consider when trying to break into anime voice acting:
1. Read out loud
"Find a phrase and experiment with it until you have three or four ways you could legitimately read that line and have it work in the context of the dialogue," Clinkenbeard says. "It's extremely valuable to be nimble while you're acting, rather than only hearing a line one way in your head and being unable to change that intonation."
2. Listen and study recordings of your own voice
Be honest about the results. Here are a few aspects to pay particular attention to:
Do you need to work on your diction?
Are you speaking too quickly?
Are you having trouble getting rid of an accent or speech impediment?
If the answer is yes, you know what you need to focus on and practice, and hopefully, improve on subsequent reads. "None of those things are insurmountable—you just need to be honest with yourself about what kind of work you need to focus on," Clinkenbeard says.
3. Attend voiceover workshops
Acting schools, workshops, coaches, and lessons can all help you learn your craft. Some institutions even offer certificates in voiceover.
New York Film Academy offers a five-week course, Starting Your Voiceover Career.
HB Studio has several online workshops, including Transforming Speech: Identity-Conscious Approaches for Actors and Educators.
Temple University offers an undergraduate certificate in Voice and Speech for the Actor.
Hofstra University offers a continuing education course called So You Want to be a Voiceover Actor.
4. Network
Besides the educational route, networking can be a backdoor into anime work. Some prospective dubbers are anime fans who try to break into the field by immersing themselves in the culture, "meeting professionals at conventions, taking voice acting workshops with anime dub industry folk, and sometimes creating fan dubs for practice," Clinkenbeard explains. "And then others come to it through the technical side—starting out as ADR engineers or writers and gradually making themselves available to directors who know them from those avenues of the industry."
Anime conventions draw thousands of fans, but for you, they are a place where you'll be able to meet professional dubbers, pick their brains, and mingle with representatives from anime companies big and small. Building personal connections can be beneficial when you start auditioning for these companies.
Major festivals include Anime NYC, Sakura-Con in Seattle, Anime Expo in Los Angeles, and Anime Matsuri in Houston; but even smaller conventions are great for networking.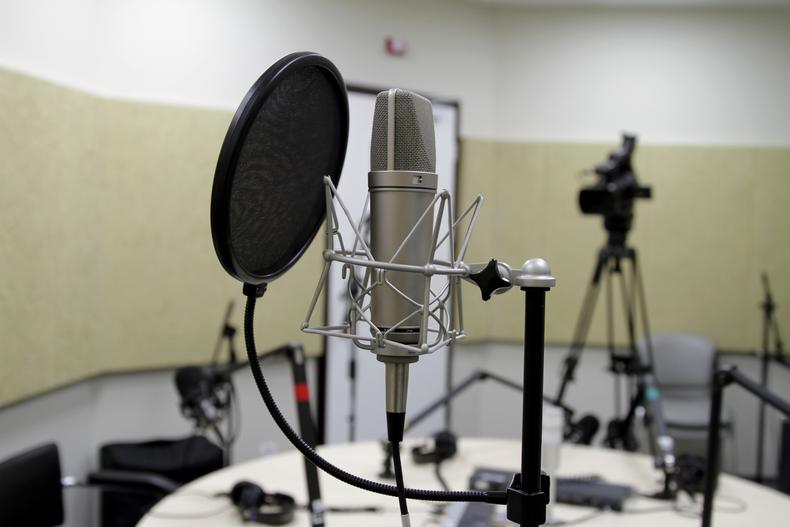 ShapikMedia/Shutterstock
Auditioning and landing an agent requires a demo reel, which means you need to put together a personal recording studio. Thankfully, that doesn't mean you have to break the bank right away. Here are a few basic pieces of equipment you'll need to get started:
Microphone
Recording software
Headphones
Computer
Assembling your first studio should cost around $600, according to VO technician George Whittam. More important than the price of your hardware, though, is where you use it; make sure your recording area is acoustically ideal, and invest in soundproofing materials.
"Don't blow your budget on the mic," warns Whittham. "Figure out your budget for the entire process, including training, and make sure no one area goes overlooked. If you have $1,000 budgeted for a mic and zero dollars for acoustics, you better split that in half so $500 goes to acoustics."
Clinkenbeard recommends reaching out to a professional who can make sure you "don't end up spending more money fixing problems than you would if you did it right the first time."
Once you're more established, you can open your wallet to build a recording studio in your home.
"This is an expensive endeavor, but makes it so that you are able to tell any studio you audition for that you are self-recording capable," Clinkenbeard says. "That can be a huge benefit if you're working with a production that is not affiliated with any particular recording studio.You don't need a ton of space to make this happen. My studio is my bedroom closet, and it works just fine."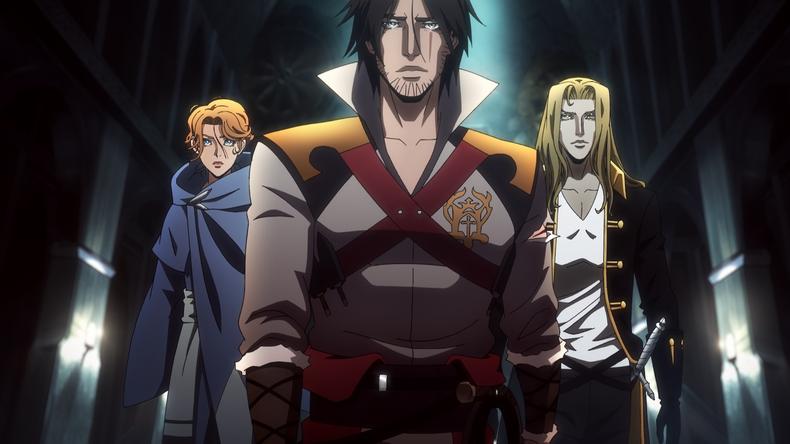 "Castlevania" Premiere Pro/Netflix
When you're first getting into voice acting, it's helpful to create a demo reel and find an agent. Ideally, a VO agent will guide you through the process, but getting to that point requires a few steps.
1. Create a voiceover demo
Many voice-acting classes and workshops provide sample scripts, which can form the basis of your very first demo reel. For a more direct (and free) option, simply choose three to four animes you feel passionate about and put your own spin on a piece of dialogue. The important thing is that you show off your ability to create a character with your voice and adapt to the needs of the script.
When assembling your clips into a reel, pay attention to the order in which they appear.
Your most high-profile work first: Ideally, your demo reel will include professional gigs. Start out with the brand or title that a casting director or agent is most likely to recognize.
Your best work second: This is where you really drive home your talent with what you consider your best voiceover work.
Your most unique work third: This section should prove to casting directors and agents that you have range outside your go-to voices.
2. Find the gigs and audition
There's no shortage of open casting calls and auditions for voiceover actors. Remember that each job is an opportunity to add to your reel. For every voiceover audition, there are a few important pieces of preparation to keep in mind:
Study the script. Standing out from the crowd is key to booking gigs in any medium, so understanding what the script is trying to convey beyond words gives you room to experiment with your delivery.
Understand the project. Knowing the world of the show can help ensure that the decisions you make in your audition align. Watch previous episodes, talk to the casting director, and research the creators' other work.
Record a practice audition. The benefit of voice-acting auditions is that it's easy to study the sound of your voice before you ever enter the room. Pay attention to your diction, speed, clarity, and character work.
Mind what you drink. Alcohol and coffee are both dehydrating, which can negatively affect your throat and vocal cords. Stick to water and tea.
Breathe. You won't be able to deliver a strong vocal performance if you haven't mastered your breath. Make time for breathing exercises in the days and hours leading up to your audition
3. Find an agent
Agents can "seek the jobs for you or filter auditions to you as they come in," Clinkenbeard says. Landing an acting agent is a complex process that takes time, but there are a few steps you can take to make the journey easier:
Make a list. Websites like the Voice Over Resource Guide and Backstage's Call Sheet can help you narrow down exactly what you're looking for from an agent.
Ask your network for referrals. An introduction from a friend or peer who also works in voiceover is better than a cold call.
Perfect your cover letter. Most submission processes require sending a cover letter along with your demo reel. Keep it short and simple, highlighting what makes you unique and why you are passionate about anime voice acting in particular.
Study submission requirements. Once you've narrowed down your list to agencies in the line of work you're looking for, make absolutely sure that they are accepting submissions and that you know exactly what they want. As a bonus, understanding their current clientele will help you figure out what you can bring to the table that they might not already have in their roster.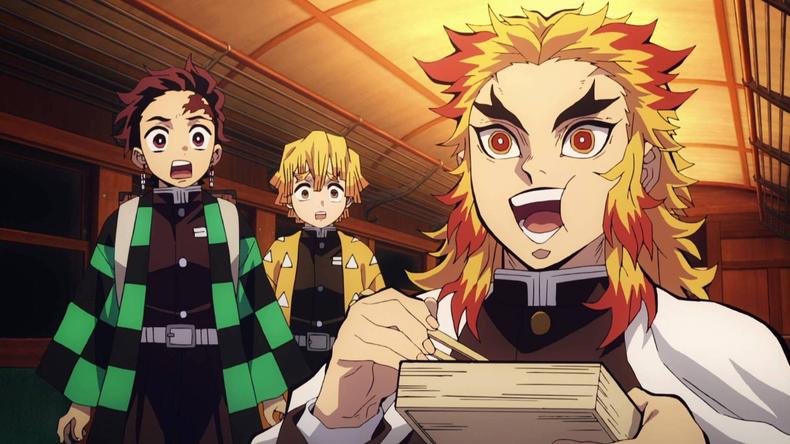 "Demon Slayer" Courtesy KOYOHARU GOTOGE / SHUEISHA, ANIPLEX, UFOTABLE / VIA KYODO
On a union dubbing gig, voice actors get paid like this:
Theatrical, network prime time, or VOD with 15 million or more subscribers: $87 per hour (two hours guaranteed), plus a 50% residual buyout
Broadcast and cable TV, or VOD with fewer than 15 million subscribers: $87 per hour with no residual buyout
Video game dubbing: $1,353 per four-hour session
These rates are in line with the dubbing contract SAG-AFTRA introduced in 2021.
Because voice actors so often work outside of a 9-to-5 schedule, you'll most likely be earning money on an hourly basis, and that rate will depend on whether you're part of a union. According to voice actor Sara Secora ("Rumble Garanndoll," "Log Horizon"), nonunion work for studios like Funimation pays $35 to $75 an hour. The higher end of nonunion rates, according to the Coalition of Dubbing Actors, is $125 per hour.
Overall, voice actors in America average $76,297 a year, but the range of salaries is wide—between $13,500 to $217,000, according to ZipRecruiter. That number fluctuates from city to city, as well. For example, voice actors earn an average of $73,634 in Austin, $75,846 in New York City, $80,306 in Los Angeles, and $88,792 in San Francisco.
How much do anime voice actors make in Japan?
In Japan, anime voice actors—or seiyuu—are paid according to a ranked system from F to A. Newcomers to the industry, for example, are considered Rank F and earn 15,000 yen (about $140) per episode. Rank A veterans, on the other hand, net $45,000 yen (about $450) per episode.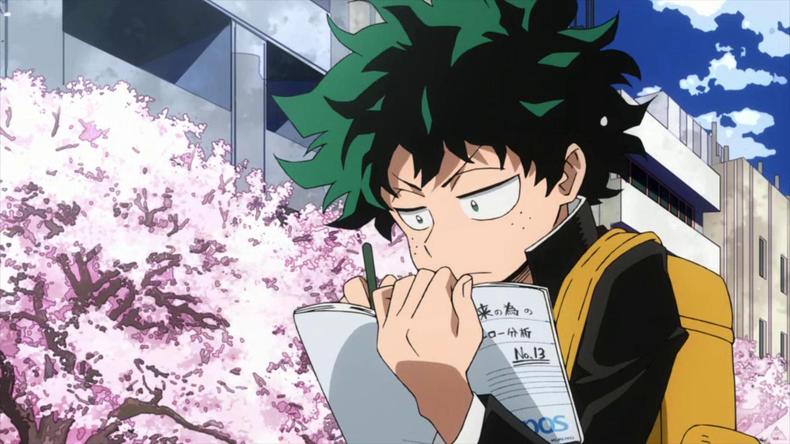 "My Hero Academia" Courtesy Bones
There are countless actors doing great work on your favorite movies and television series. Here are five dubbers doing standout work in the field.
Christopher Sabat
This prolific VOactor has won 13 Behind the Voice Actor Awards for roles in "Dragon Ball Z Kai," "My Hero Academia," "Dragon Ball Z: Resurrection 'F,' " "Dragon Ball Z: Battle of Gods," and "High School DxD," among others.
Credits on IMDb: 476
Colleen Clinkenbeard
Aside from providing the voice of Monkey D Luffy in the long-running series "One Piece," Clinkenbeard has won 10 Behind the Voice Actor Awards for "My Hero Academia," "Fairy Tail," "Wolf Children," "Fullmetal Alchemist: The Sacred Star of Milos," and others.
Credits on IMDb: 374
Johnny Yong Bosch
Bosch provided the voice for Shotaro Kaneda in the 2001 dub of the iconic anime film "Akira" from director Katsuhiro Otomo. The actor has brought home seven Behind the Voice Actor Awards for "Code Geass: Akito the Exiled 3—The Brightness Falls," "Digimon Adventure Tri. Part 1: Reunion," "Mobile Suit Gundam Thunderbolt: December Sky," "Durarara!!x2," and others.
Credits on IMDb: 429
Laura Bailey
Bailey was named the 2017 Voice Actress of the Year by the Behind the Voice Actor Awards. She has won for "Dragon Ball Z Kai," "Dragon Ball Z: Battle of Gods," "Soul Eater Not!" "Hellsing Ultimate," and more. She's also performed in video games and on traditional animated series.
Credits on IMDb: 518
Wendee Lee
Lee, who got her start working on iconic animes from the 1980s like "Robotech" and "Barefoot Gen," has lent her voice to a cavalcade of memorable shows and movies over the past three decades. She can be heard on everything from "Sailor Moon" to "Crying Freeman" to "Naruto." She even did the English voice of Scorpina in "Mighty Morphin Power Rangers" in the 1990s. Lee has won four Behind the Voice Actors Awards for "The Disappearance of Nagato Yuki-chan," "Blue Exorcist," and more.
Credits on IMDb: 633
Something that all of these performers have in common is their professional attitude in the booth, Clinkenbeard says. "These are people who bring talent and interesting voices, yes; but they get invited back because they are easy to work with, eager to give the director what they're looking for, and understand the mechanics of dubbing at a fundamental level."
There are a slew of production companies in the United States that are devoted to releasing or creating anime. Here are a few to check out.