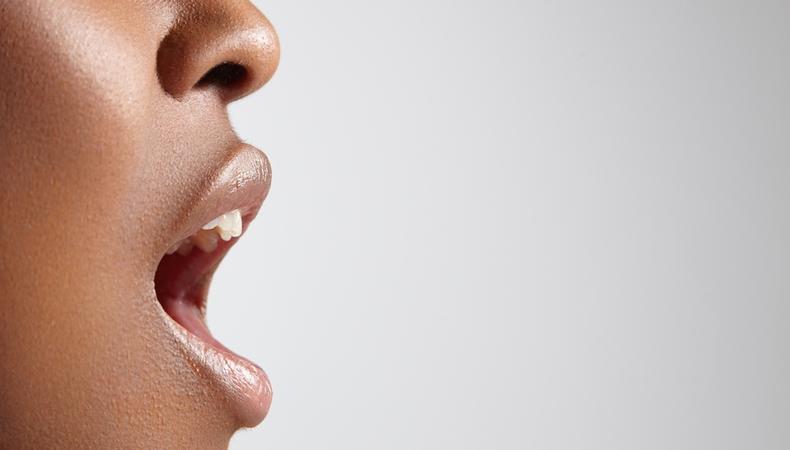 Whether your goal is to become a voice actor for films, TV shows, commercials, podcasts, or audiobooks, there's some essential voiceover equipment that you'll need to get started. With the rise of at-home audio technology and digital submissions, it's easier than ever to work on a global scale from almost anywhere. Here's the most important pieces of voice recording equipment you'll need for your home studio.
Voice Acting Equipment You Need for Home Recording
Computer: Because many auditions (and even some finished products) are recorded, edited, and submitted remotely, a desktop, laptop, or well-equipped tablet is the most important tool for in your voiceover equipment arsenal. You should also consider paying for cloud storage options such as iCloud or Google Drive to ensure that your files are backed up.
Reliable Internet Access: A reliable internet connection will give you access to auditions, submission services, commercial copy, voiceover seminars, applications, and more, and will allow you to record and submit audio for a variety of jobs without ever leaving home.
Voice Recording and Editing Software: A Digital Audio Workstation (or DAW) suite is a must; these applications are designed for recording, editing, and enhancing audio, and many of them are very affordable. Audacity is a simple program that works for Macs, PCs, and tablets, and has all of the crucial editing tools needed for a refined VO submission. If you're ready to invest in the higher-end software, professionals swear by the all-encompassing (and complex) Pro Tools S6 and Adobe Audition. iPads and Tablets also have editing capability, and useful apps include GarageBand, TwistedWave, and WavePad Audio Editor.
Microphone: Trying to choose a microphone may seem daunting if you're a voice acting newbie, but don't let the plethora of options scare you away. Blue Microphones makes a variety of user-friendly (and aesthetically pleasing) mics at all price points, including the highly portable USB-connecting Snowball (which works with iPads), and its larger cousin the Yeti. Another popular USB mic is the Audio-Technica Cardioid Condenser Microphone. There are also plenty of other budget-friendly mics out there.
Microphone Stand or Boom Arm: A mic stand or boom arm is designed to hold your microphone in place, even if you need to move to achieve a desired sound. You'll also need a shock mount to go with your mic stand or boom arm. A shock mount is designed to hold the mic in place while isolating it from the stand to prevent mechanically transferred noise from polluting your recording.
Pop Filter: A pop filter, or pop screen, is a shield that attaches to the front of the microphone that blocks the air expelled from your mouth while speaking. Specifically, pop filters minimize harsh pop noises that are produced when pronouncing certain sounds called plosives. Without a pop filter, pronouncing letters like "P" or "B" can create a harsh spike in your recording.
Headphones: You need to be able to hear your recordings clearly, so a quality set of headphones will go a long way toward ensuring that your voiceover performance is up to snuff.
Audio Interface: An audio interface is a piece of hardware that converts signals from microphones and instruments into an audio format that your computer can recognize; it also allows your computer to route audio to your headphones and studio monitors.
Acoustic Treatment: This one's a no-brainer; a quiet space away from loud appliances, windows, and noisy neighbors is a non-negotiable when it comes to home voiceover recording. Small, windowless rooms work best, as do rooms with ample carpeting and soft upholstery to absorb ambient noise. If you have the space to spare, consider outfitting a walk-in closet or storage room with some extra sound-absorbing panels, and hear a major difference in your vocal recordings.
Other Things You Need to Succeed as a Voice Actor
A Demo Reel: Just as a headshot is essential for getting your foot in the door on stage and screen, a voiceover reel is of utmost importance if you want a successful career in voiceover. Professional reel production can be expensive and time-consuming, but the process is hugely educational and pays major dividends when it comes to booking work.
Healthy Vocal Cords: Great actors treat their voices and bodies like the valuable instruments they are. That means warming up thoroughly, keeping hydrated, avoiding booze (and smoke), and staying away from heavy, dairy-based foods before recording sessions. It also means caring for your body, breath, and brain on a daily basis.
Friends in the Business: Voiceover is a small but friendly business and it can be extremely helpful to have peers "on the inside." Working voiceover actors can supply tips on everything from home recordings to awesome agents, and it never hurts to have an honest pal to vet your auditions tapes before they are submitted. If you don't know anyone in the business, try attending networking events or taking some classes. You'll find yourself with VO comrades in no time.
Hands-On Training: Speaking of classes, there is no better way to get your feet wet than to sign up for a class with an acclaimed VO coach. We love these voice teachers in New York and L.A., but there are plenty of online classes for those in other markets.
Imagination: Perhaps the most essential tool of them all. Whether it's a Saturday morning cartoon, award-winning novel, or radio commercial, voiceover work requires as much intention, creativity, and passion as any other form of acting—with the added flexibility of playing to any type, from any setting. So rest easy, get your tools ready, and prepare to do what you do best.
Inspired by this story? Check out our voiceover audition listings!