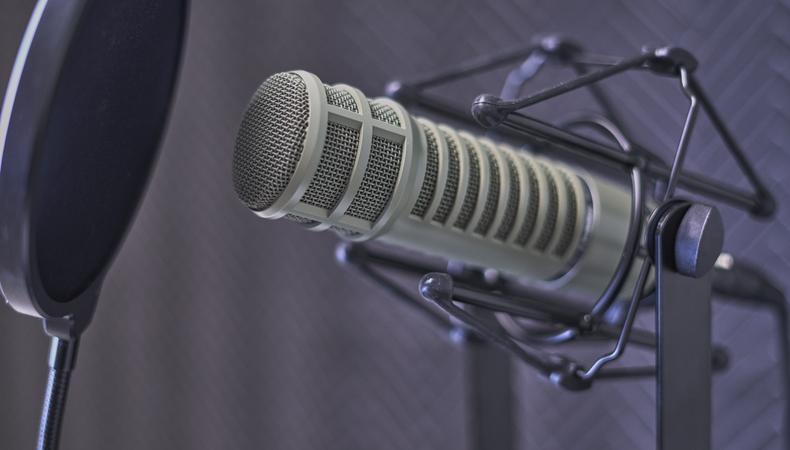 Has your child ever expressed interest in becoming a voice actor? Here's the truth: it's tough to break into this highly competitive business, and getting started can seem daunting. The good news is as long as you and your child are willing to put in the work, develop their talents, and learn about the industry, it can be done!
How to become a child voice actor with no experience
The expansion of new streaming services, on-demand content, technology, and podcast popularity has created more voiceover opportunities than ever before. Help your child take advantage of these options by equipping yourself with these must-haves.
1. Take acting classes and work with voice coaches
Both you and your child should think of voiceover work as voice acting. It's more than just talking into a microphone. Understanding and interpreting commercial copy, bringing a character to life for animation, and narrating a story with engaging delivery each require a different skill set and training. Proper coaching and ongoing acting classes are key to being successful. Major markets offer group voiceover classes and specialized acting workshops for kids and teens. Many coaches offer private coaching remotely as well.
If your child already has acting experience, specialized voice acting classes for kids are an excellent next step to learn industry-specific skills and techniques needed to enhance their acting foundation. If they're brand new to the entertainment business or have limited acting experience, perhaps explore a single session voiceover workshop or online introduction class to determine if they're passionate about pursuing voiceover further.
2. Get a microphone and recording software
You don't need a fully equipped voiceover studio at home—yet! But you do need a quality microphone and recording software to get started. This will be necessary in order to record and edit auditions, or record demos and sample reads for coaching sessions. There are several affordable mics on the market and affordable software to record and edit audio. How-to tutorials on the basics of recording and editing audio are available online. (This recording arrangement is best suited for self-practice and recording auditions. Professional voiceover bookings require broadcast-quality audio and often call for live client-directed sessions, which can be arranged with professional recording studios.)

READ: Voiceover Training 101
3. Practice regularly
Practice makes progress. Ongoing practice is a key component to developing voice acting skills and luckily, sources of voiceover practice copy are endless. Try out tongue-twister books! Listen to commercials! Watch cartoons! Have your child focus on an area that best suit their voice, interests, and target market.
Auditioning is excellent practice, and being proficient with the voice acting audition process is a critical skill necessary to being competitive. That said, finding auditions can be challenging, especially when just starting out. Use casting sites like Backstage. If your child already has a talent agent, ask to expand her representation to include voiceover as well if the agency has a voiceover division.
4. Don't rush the process
Your kid or teen doesn't need a voiceover demo to get started in the business. Eventually, a professional voiceover demo will be a critical marketing tool, but in the early stages of exploring opportunities, it's best to focus on coaching rather than rushing to compile a demo before having the proper training. In fact, creating a demo before your child is ready can do more harm than good. Don't rush it.
5. Learn about the voice acting industry
The voiceover business is continually growing and changing. If your child is interested in the business, do your homework and learn about the industry. Fortunately, the voiceover community is communicative and generous. There are many excellent resources like YouTube web series, community Facebook groups, and podcasts that share expert discussions, offer Q&A threads, exchange technical advice, and comment on industry resources, trends, and happenings.
Before traveling down the path of getting your kid into voice acting, ask yourself: Does my child or teen really want to pursue this? If the answer is 100 percent yes, then go for it and be prepared to invest time and money in the above areas. If the answer is only so-so, perhaps rethink the undertaking. The voiceover business is fun and exciting, but it's also highly competitive and not something that offers quick rewards or achievement with only a fleeting effort. As with any passion, it requires ongoing training, hard work, and commitment.
The views expressed in this article are solely that of the individual(s) providing them,
and do not necessarily reflect the opinions of Backstage or its staff.