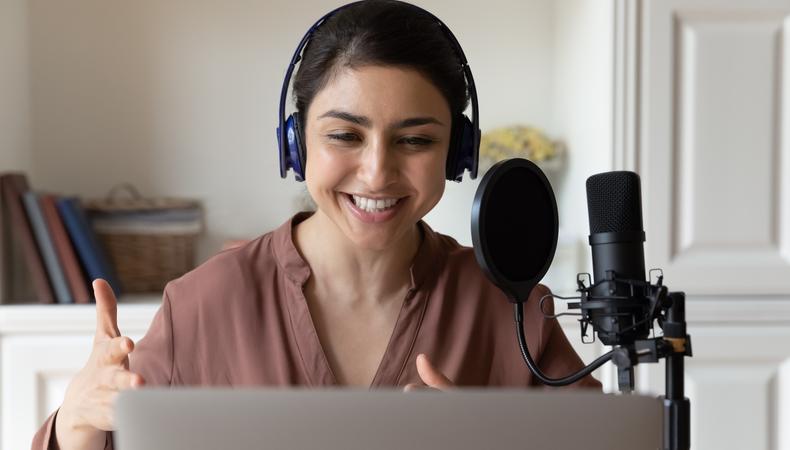 It's a noisy, competitive world out there, making it increasingly hard for brands to capture and engage audiences. Defining your brand's voice isn't just about written communication; that same tone and style should carry through to recorded vocals. You want the voice (or voices) behind your brand to represent your vision and mission.
It's essential to find the right spokesperson who can echo your brand's personality in advertisements, narration, and other recordings. Read on to learn about why your brand voice matters and how to match vocal talent to your needs.
Courtesy AT&T
Brand voice is the way you tell your company's story. This includes who you are, what you do, and why, all told through the unique style and personality of your business. This voice is present everytime your brand "speaks," whether that's through a social media post, press release, radio advertisement, or any other form of communication. Brand voice "finds that moment of connection to communicate across," says voice actor and brand strategy coach Ratana Therakulsathit. That moment is created when audiences recognize your specific voice each time you present your messaging. This helps them feel comfortable and connected with your brand.
A brand voice should elicit an emotional reaction; it could be:
Authoritative

Aggressive

Compassionate

Empowering

Friendly

Funny

Informative

Welcoming
Start with two direct ways to evolve your brand's voice:
1. Written communication: Brand voice is conveyed through written messages, using specific word choice, tone, sentence construction, grammar, and style. This voice should adhere to guidelines on what to say—and what to omit—every time your fingers hit the keyboard.
2. Verbal communication: Brand voice can also be projected through the literal voice used by an actor to narrate campaigns, commercials, and other audio messages to your audience. Just like with written messages, your spoken brand voice should express your company's charisma and character through an intentional sound.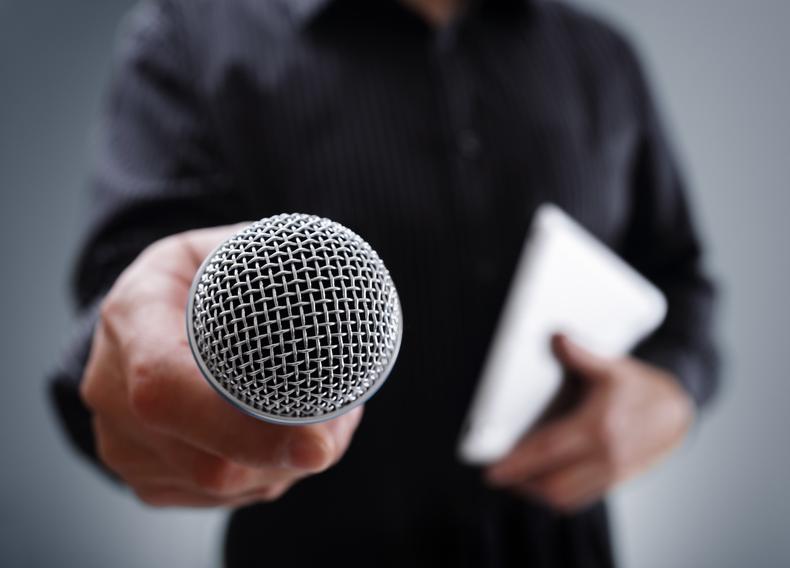 Brian A Jackson/Shutterstock
When you think of memorable brands, which ones come to mind? McDonald's? Disney? Apple? The most iconic companies use consistent imaging, messaging, and sounds to crystallize who they are in every customer interaction. This is achieved through consistent use of:
Brand name

Logos

Typography

Color palettes

Imagery and graphics

Catchphrases or slogans

Jingles

Brand voice
Imagine if McDonald's suddenly turned their golden arches blue, or if Apple redesigned their sleek stores to feature dark wood and heavy furniture. Aesthetics matter because they send signals to the audience archetypes they wish to attract. Whether you're speaking to high schoolers or startup entrepreneurs, your branding should appeal to your customers' specific needs and stay on message every time.
Brand voice helps you achieve this goal. The right voice helps you:
Set the tone:

Brand voice creates the vibe your audience is looking for, from warm and cozy to bold and daring.

Define your identity:

A dedicated brand voice proudly declares who you are and what you can offer.

Separate your company from the pack:

Showcasing your brand's personality sets you apart from your competitors, heightening interest and engagement.
The voice talent you use when it's time to hit record plays a big role in how audiences perceive your brand. You'll want to ensure your brand spokesperson can convey your desired feeling and intention.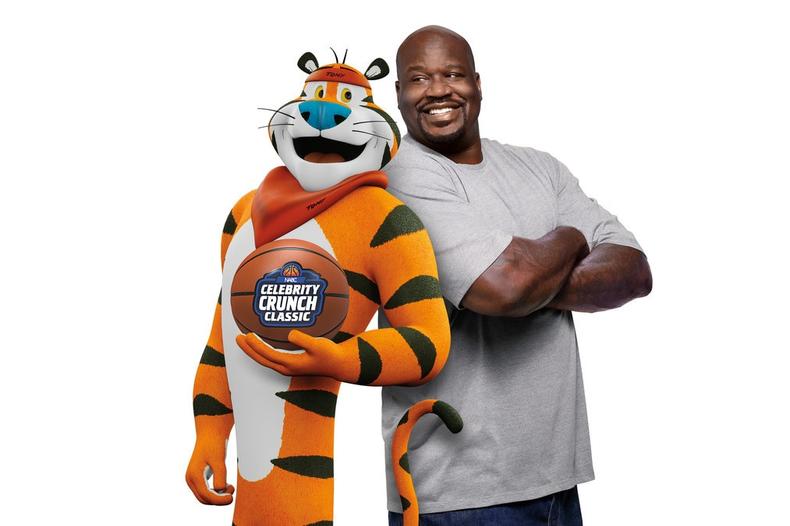 Courtesy Kellog Company
Not all voiceovers are created equal, and for good reason. Voice actors are trained to express a wide range of emotions and styles, each of which can evoke a different reaction. You probably wouldn't hire James Earl Jones to be the voice of your skin-care line, just as Kristin Chenoweth may not be the right fit for advertising motorcycles.
To keep your brand voice consistent throughout commercials, videos, and other recordings, you'll need a spokesperson who can project the same personality and style as your written communications. "Actor training, brand fit, and presentation are key to choosing the right voice talent," Therakulsathit says. Since brand voice "creates a human stamp," she adds, "be sure that it conveys the personification of how you want to show up as a brand." Choosing the right voice talent for your brand is a smart advertising tactic that will connect all of your messaging.
Here are some things to consider before searching for a voice actor:
Depth and range:

Whether a voice sounds more masculine or feminine can bring unique elements to vocal recordings. Deeper voices can be more commanding with an announcer-like presence, whereas higher-range voices can draw in listeners with soothing, welcoming tones. Consider your target audience: Can a spokesperson from the same demographic help them quickly relate to the speaker, and in turn, your brand?

Age:

Are you looking for an authoritative or youthful vibe? The age of your voice talent will play a role in how your message comes across. Teenagers are less interested in listening to older generations, and vice versa. Picking an actor in the target demo for your product or service can add an extra layer of authenticity.

Tone:

The ability to "accurately portray the tone and manner" is one of the most important elements to consider when choosing a brand voice, according to

Therakulsathit.

Are you aiming to be funny or inspirational? Playful or corporate? Even though actors are trained to portray a variety of characters, certain voices naturally lend themselves to specific tones. George Clooney is soothing yet authoritative; Matthew McConaughey is cool yet approachable. Which tone suits your needs?

Language and accents:

If you're speaking to a specific demographic, finding an actor who is multilingual or has a specific accent can enhance your recording. Products that are regional or pride themselves on their roots may want a spokesperson who can hit the right pronunciations.

Character:

For brands with a company mascot, you'll want to work with a voice talent who can convincingly play the part. Tony the Tiger and Mickey Mouse both have unique voices that excite younger audiences, but character voices can also be found in live-action examples, such as Flo from Progressive.

Credibility:

No matter your brand voice, there will be a voice talent that just sounds "right." This voice will capture the spirit of your brand and your company's mission and values with a cadence and pitch that resonates with your product or services.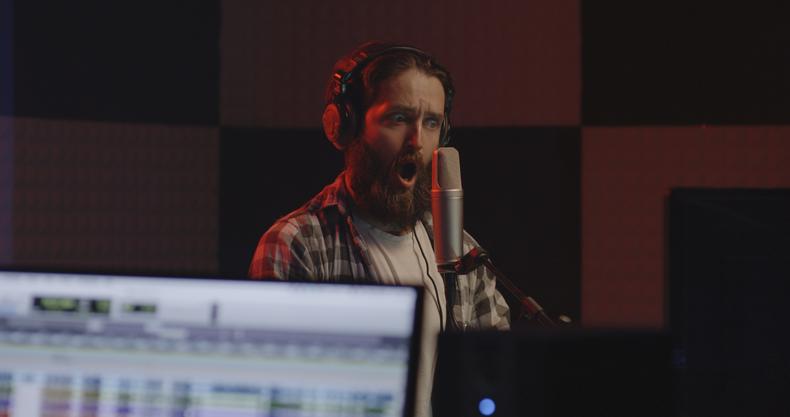 Frame Stock Footage/Shutterstock
Once you've nailed down the type of voice talent you want for your brand, it's time tofind the right spokesperson, whether you work with a talent agency or search online casting sites.
Professional voice actors usually have samples of their work for you to explore. During the audition process, you can ask for different takes to see how they affect the end result. Reading a script with varying speeds, pitches, and vocal inflections can change the feel of the recording.
Once you've chosen your actor, work with them to find the right approach for your recording. Be sure to communicate what you're looking for, and share examples of your brand voice to get them up to speed.
Don't be afraid to give constructive feedback to alter your VO pro's performance. Actors bring a lot of skill and creativity to their roles, and they can often present options you may not have considered. As long as it stays within the parameters of your brand voice, be open to the variety a professional actor can bring to the table.