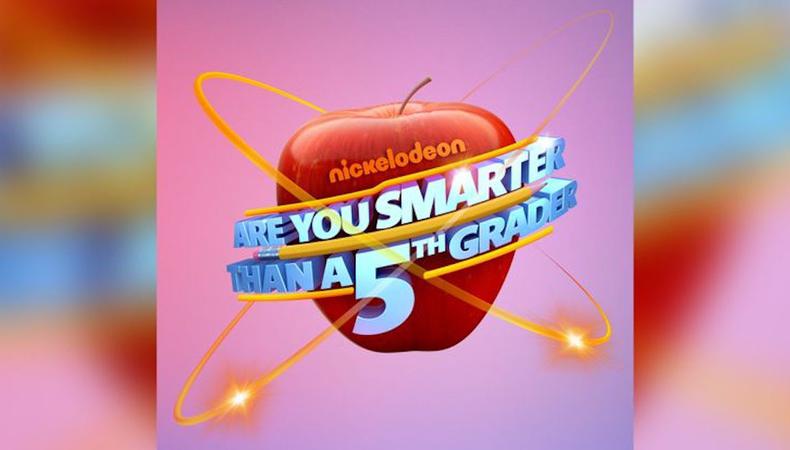 Nickelodeon's award-winning revival of "Are You Smarter Than a 5th Grader?" brings old school challenges to grown-up contestants for a chance at $100,000—with a little help from elementary experts. In front of a live studio audience of kids and parents, one adult contestant must answer a series of 11 questions found in elementary school textbooks. With every question they get right, the contestant advances through the grades to more difficult subject matter and moves up the money ladder.
If the contestant is stuck and needs help with a question, they have a panel of five fifth-grade "classmates," each of whom wields a knack for specific subjects; each classmate is allowed to assist in one grade level. Depending on how things shake out, the grown-up can either declare themselves, indeed, "smarter than a 5th grader" or admit, "I am not smarter than a 5th grader."
Season 1 of Nickelodeon's version of the show, which is hosted by John Cena, featured a rotating cast of 12 grade-school whiz kids (charming, personality-driven child actors) throughout its 20 episodes. The next season of the show will recruit a new batch of junior brainiacs and, of course, new contestants to test their knowledge.
"Are You Smarter Than a 5th Grader?" was created by Mark Burnett, Barry Poznick, and John Steven. Burnett and Poznick also produce the series alongside John Barra, Felipe Castillo, John Cena, Susan Janis-Mashayekhi, Susan Warner, Steve Hughes, Sean M. Kelly, Abrah Shapiro, and others. The first episode of the Nickelodeon revival aired on June 10, 2019.
Due to COVID-19, production on Season 2 of "Are You Smarter Than a 5th Grader?" has been delayed so there is no information regarding open casting at the moment. Be sure to check for updates on Backstage, which has hosted casting calls in the past. Additional listings have been posted to Auditions Free, which leads to Venertainment, the full-service casting company that worked with Nickelodeon to assemble the series. Producers and casting directors have generally sought "folks with huge personalities" for its main competitors and outgoing, funny, "smart 5th-grade school children and their parents." Previous casting calls for Season 1 have included:
18+

Applicants "m

ust be available and willing to travel to L.A. for at least two full days for the production of the program, as well as any promotion, marketing, publicity, and/or advertising required by the Producers and/or the exhibitors of the Program, and be willing to travel to one or more locations designated by the Producer."

Required media: Headshot/photo
When it comes to the kids on the show, the series was on the lookout for students enrolled in 5th grade for the 2018-2019 school year so they were active 5th graders. It's assumed that kids in future seasons will need to be enrolled in 5th grade within the year of production.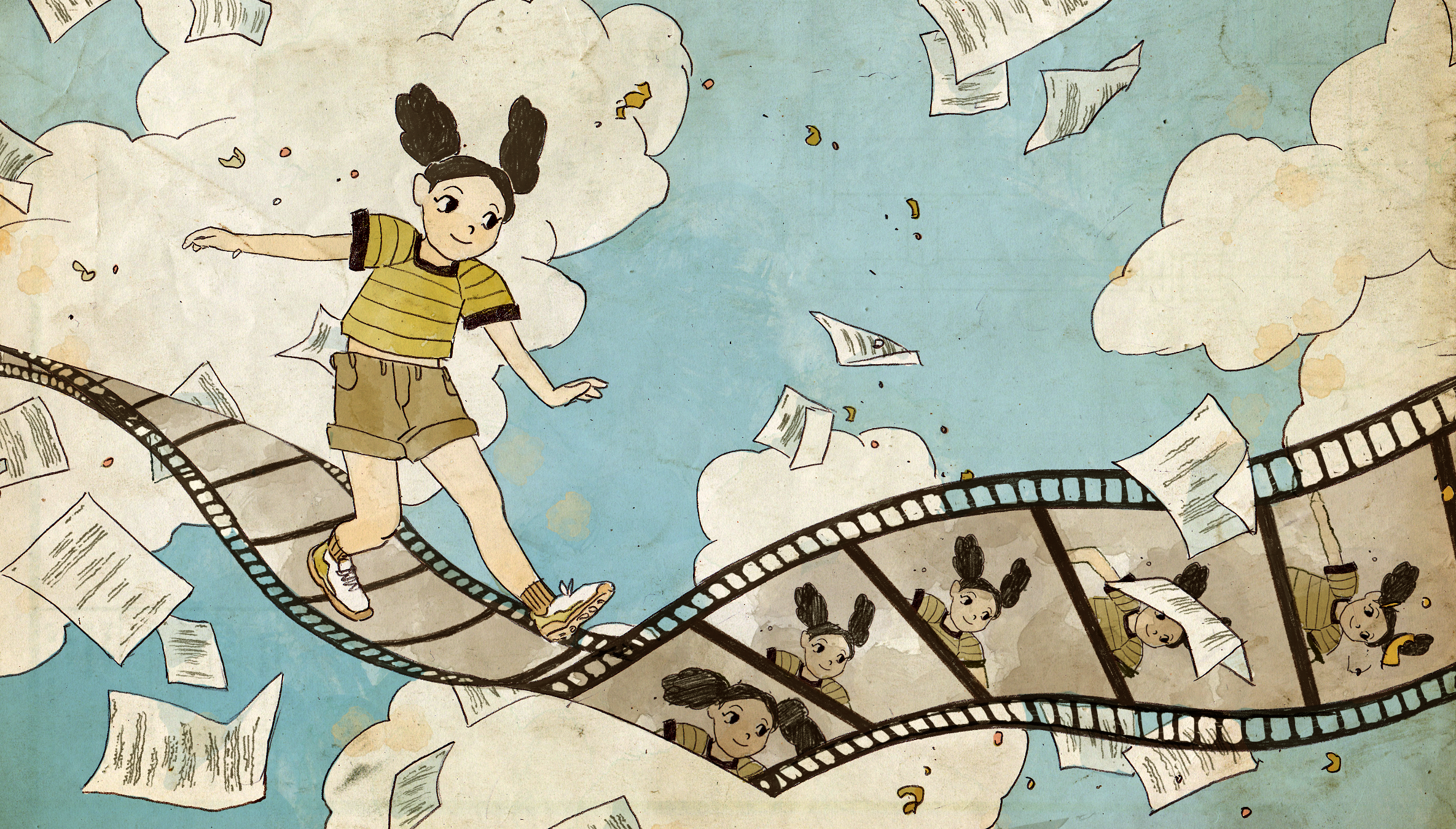 How to Become a Child Actor
Some questions on the application, which must be filled out by a parent/guardian, include:
Where does your child go to school?

Please list all social media accounts that your child

has (Facebook, Instagram, Twitter, YouTube, etc.)
Over the course of the show's run (Fox years included), the contestants and kids are actors or budding performers. Sometimes the contestant is not an actor by trade: on the first episode of the revived season, for instance, the contestant was a third-grade teacher from Alabama.
Mia Tillman, who was 11 throughout her 10-episode run on the show last season, was a busy commercial and short film actor when her agent pointed her toward a casting call in Los Angeles. "I really wanted to do the show," she said. "I was determined I was going to get it...I like science because I like learning about the human body, astronomy, space, and astronauts."
Quinne Daniels, an actor and model since the age of six, became one of the 12 classmates on Season 1, appearing in seven episodes. She had previously been on TV shows and a Smashing Pumpkins music video. She said of the audition process: "When I found out I was auditioning for it, I was very excited because my mom told me [my] sister auditioned to be on the first one and she didn't get it."
Jamir Vega, whose resume includes commercials, a web series, and an episode of "Dynasty," said: "When the other show was on, I remember being really young, around six or seven, and I wanted to be on the show because that was my mom's favorite show when I was little."
Similarly, classmate Saya Watkins said she was told she'd be a perfect fit for the show. "I got involved this season of 'Are You Smarter Than a 5th Grader?' because my mom's friend saw me acting and she thought I'd be awesome on Nickelodeon."
It should be noted that contestants who make it through the audition process must sign a one-year contract, which restricts them from disclosing specific information about the audition itself ie - the number of screening processes, what questions they were asked, or how much money they make.
While no information regarding the status of contestants and/or kid cast members for Season 2 has been announced, Season 1 of "Are You Smarter Than a 5th Grader" starred:
John Cena (host)

Patrick D'Amico (classmate)

Cooper Stutler (classmate)

Mia Tillman (classmate)

Jamir Vega (classmate)

Saya Watkins (classmate)

Nick D'Ambrosio (classmate)

Isabella Schmitt (classmate)

Chlor Casanova (classmate)

Quinne Daniels (classmate)

Collin Heintz (classmate)

Tristan Tucker Jr. (classmate)

Amira Martin (classmate)
Matt Vener is the casting director for the new iteration of "Are You Smarter Than a 5th Grader?" and served the same role for the original Fox show from 2007 to 2011. Founder of Venertainment, Vener has utilized his eye for talent for more than a decade, casting numerous shows like NBC's "Ellen's Game of Games," Fox's "Love Connection," MTV's "BuckWild," and VH1's "I Love NY," to name a few.
According to the Venertainment website, Vener and his casting agency primarily "offers host, model, and children's casting, along with game show contestant(s) and reality tv casting...Encountering diverse personalities on a daily basis, Venertainment has an arsenal of talent ready to be pitched for compelling series."
Additional casting personnel for Season 1 were Angelo Ierace (casting editor), Lauren Tyni (casting associate), Dana Asai (casting producer), and Kira Coplin (casting associate). In March 2019, Tyni took to Facebook to post casting calls for contestants, one of which specifically requested "a super cool Drone Racer who is interested in being on the show!" and a nationwide bulletin for those with "big personalities."
When it comes to finding the right cast members, creator and executive producer Barry Poznick said there was a cross-country search. The evaluation process was broken down into three parts. "One is they take a test that they have to excel at," Poznick said. "Two is they take a personality test, like an audition, where we make sure that they take the game seriously but they still have a personality that's not typical showbiz kids. We wanted them to have hobbies and interests outside of show business, so some of them are sports and piano and lots of different things.
"And then the last part is [we] meet with their parents, because we learned early on that we're going to be spending a lot of time with their parents as well, and we wanted to make sure they were people that were polite and professional and fun and easy to work with. If they passed all three tests, then we put them into the next level of the process and we discuss them with the network and pick a diverse mix of kids with different areas of expertise and from different parts of the country so there's a real cross-section."
Be a good student: "I feel pretty honored that I am an OG...an original grader," said Laura Marano, one of the classmates in Season 1 of the original Fox show who went on to star in Disney's "Austin & Ally" and Netflix's "The Perfect Date."
"Basically how it worked was you audition like any other thing…[but] it was different than any other job I ever auditioned for on the acting side because I was playing myself, it was literally about not how intelligent I was but how much information I knew. So, you did kind of get tested a little bit. And then when I got it, I was pretty excited. It was the first thing in my life that my friends could actually watch. But it was stressful, man, it was like doing pretty intensive homework every night. What they would do is they would give you 100 questions and you had to answer the 100 questions and there's probably like 25-50 questions that would actually be on the show, so you did have some preparation but...it was like doing homework. It was nuts."
Strike a balance between smarts and personality: Poznick noted in the Fox days that he and the other producers "wanted to go for a kid that could hold their own with adults but was innocent enough to be genuine...the kids all have very different personalities...We were flooded with people who wanted to get their kids on the show. Every parent thinks their kid is a genius, but most kids didn't have the right mix of savviness." He also noted that it helps if a kid has previous acting/audition experience. "It's hard work. You can't pluck a kid from obscurity."
Authenticity is key: Last season's castmate Saya Watkins said, "You just have to look out for casting calls and then make sure to be yourself because if you're pretending to like a subject that you don't like, that's very bad. Just be yourself! If you be yourself, it'll work out fine."
Jamir Vega seconded that advice: "When we did the audition, all they wanted to know was how much personality we had, our talents, what we can do...so yes, just be yourself and make sure you show all your personality."
Though there have been no public casting calls for Season 2 yet, be sure to stay up to date on any future information on Backstage. Also keep an eye on the show's official website portal via Nickelodeon, and Twitter and Instagram for auditions and casting calls.