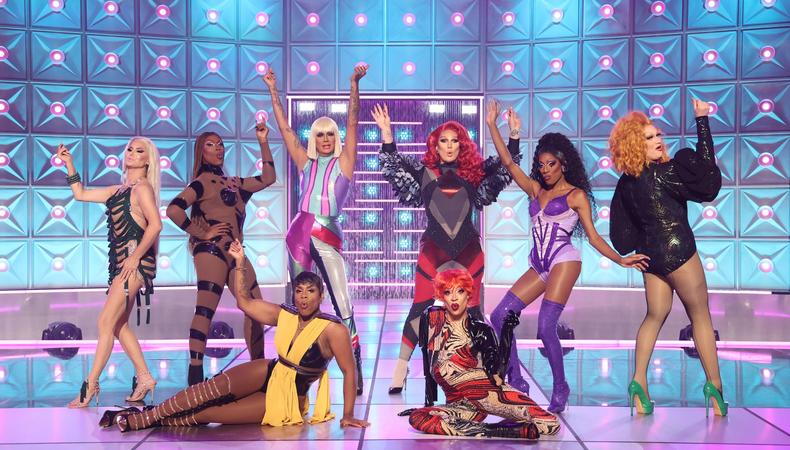 You've decided on your look; you can do the choreography in your sleep; you just know you're going to be the next RuPaul. But how do you get your first gig as a drag queen or king?
There's no single route to success. Each queen must decide the best path for them depending on their act, personality, and local community. We spoke to a few queens and kings about how they got their first gigs and what advice they have for newbies looking to get their wig in the door.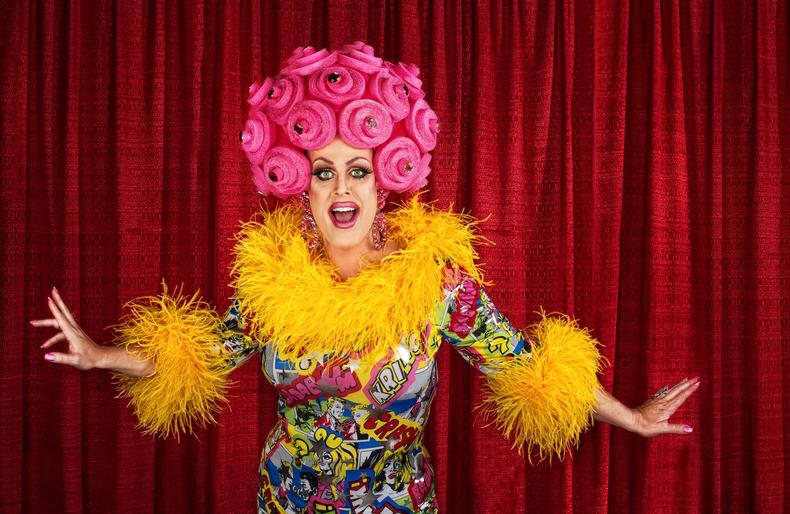 CREATISTA/Shutterstock
It's all about the hustle. Here are a few tips from drag king Maxxx Pleasure:
Go to shows:

"You can meet the cast and producers and congratulate them, and also introduce yourself as a performer."

Volunteer:

"Doing that is a great way to make the jump from being an audience member to being part of the team."

Sign up for competitive events and open sets:

"Competitions rarely, if ever, require prior drag show experience, and the judges are usually well-established performers."

The golden rule:

"Put yourself out there."
Season 8 "RuPaul's Drag Race" competitor Dax ExclamationPoint agrees that it's important to be present in your community. "Go to local shows, meet nearby performers, show up in drag, and tip the performers you see." She recommends wearing something simple and chic. "Don't distract from whatever show you're attending. A little black dress with cute hair and walkable, wearable shoes is a good starting point. You're at the show, not in the show."
And remember—first impressions are everything, so be polite and personable. The venue could book you one day, and the audience may be patrons at your future show. "Don't try to bum rush your way backstage," Dax says. "And always know your doorman and tip your bartenders."
"One piece of advice I would give is to offer a free tip spot," Lady Camden, who finished second on "Drag Race" Season 14, told us. "Be like, 'Hey, I've never performed before. I'm looking for my first opportunity. can I please perform for you and do a pop-up number for free?' "
Dragtrashly, who made her name live-streaming on Twitch, suggests seeking out a mentor. "There are drag mothers or parents—established drag artists [who] will take newer performers and help them grow…and get gigs."
Season 8 "Drag Race" winner Bob the Drag Queen recommends turning to the internet if you can't find a mentor locally. "My drag mom is YouTube. I learned everything I wanted to learn. You can learn anything on YouTube."
Once you build a solid performance foundation—and cultivate a true understanding of your persona—you might consider setting your sights on the holy grail for many queens: "Drag Race." If you want a shot, you'll need to create a fantastic self-tape.
"It's all [about] the video. With the amount of different things that we need to see from people, we just couldn't do [auditions] in person," said CD Goloka Bolte, who cast "Drag Race" Seasons 6–15. "We need to give them a chance to really highlight their performances and the things that they can do and show their creative chops, even in just making the video. It's almost like the first challenge of the show."
"We pore over these tapes," she added. "We're looking for authenticity; we're looking for big personalities; we're looking for people who seem like they have the ability to compete in all of these different spaces. [We're also looking for a person who's] a really great narrator and [has the] ability to tell a story and also be able to represent the show really well. Our whole message is love, acceptance, and inclusivity."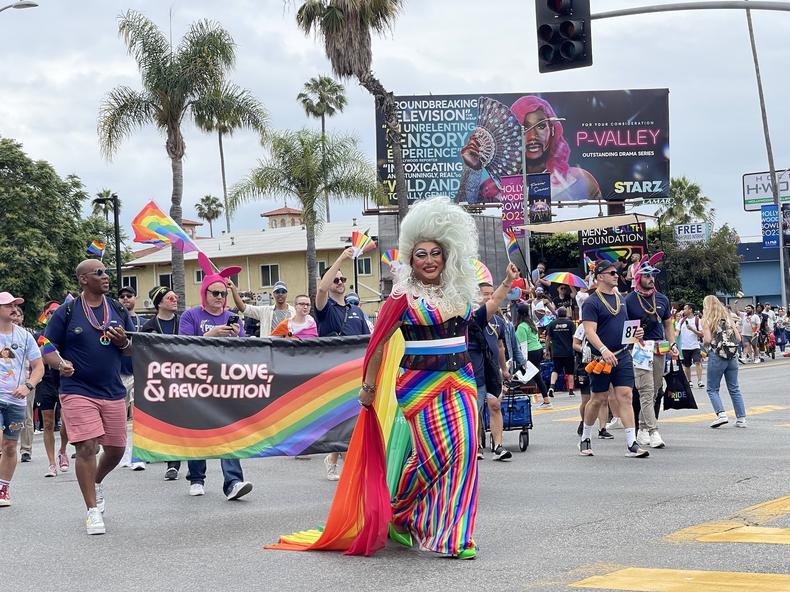 Alex Millauer/Shutterstock
If there's anything that social media is useful for, it is building a following. Create an Instagram page for your drag identity, post performance videos on YouTube and TikTok, and create a fan page on Facebook. Louisville-based queen Gilda Wabbit said that she began by messaging queens on Facebook and Instagram "until someone talked to me about performing."
"If you're not a well-known queen, you have to put yourself out there—and Instagram is essentially your portfolio," Trinity the Tuck, who co-won "Drag Race All Stars" Season 4, told us. "Then what you want to do is contact different venues and promoters and be like, 'Hey, my name is so-and-so. I've been doing drag for this amount of time. I would love to come to your venue and perform. My fee is this; here are some of my clips.' "
Dax says that regularly posting to social media is important—within reason. "If you're the kind of person who wants to go on rants at 4 a.m. because the world is a dystopian hellscape, I highly recommend an alt Twitter that no one can see," she advised. "It's really about keeping up appearances and showing yourself in the light you want to be seen in to ideally create and prolong a career."
When she first started in drag, Dragtrashly had a full-time job, so she often couldn't make it to mid-week open mic nights. So she got creative. "To get better at makeup and being in front of others, I started streaming on Twitch in drag," she said. "There's not always a direct pipeline to get started, and sometimes you have to do what works best for you."
Though she does perform in person on occasion, she's best known for playing video games in drag on her Twitch and TikTok. "Getting gigs or sponsorships on those platforms is an entirely different beast to tackle," she warned. "Finding a community to authentically connect with and be a system of support is just as important."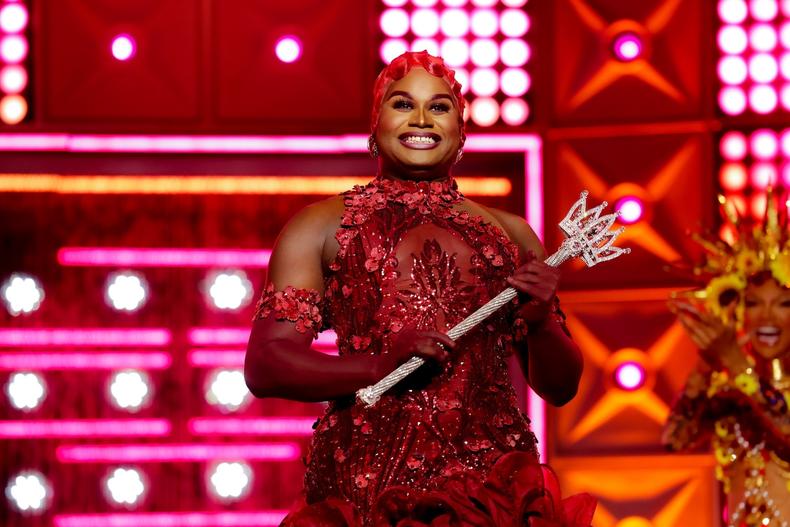 LaLa Ri on "RuPaul's Drag Race All Stars" Photo Credit: World of Wonder/Paramount+
Every queen or king is different, so no two performance styles will look the same. A drag show may encompass:
Lip syncing

Actual singing

Dancing

Comedy

Audience interaction
The sheer variety of drag makes it a lot like cabaret—though it's generally not as staged.
"A lot of drag artists improvise their dancing and/or learn a set of moves to plug in wherever," Dragtrashly explained. "If you're doing a performance where you'll be receiving tips, you don't want to have too much strict choreography, as you want time to be able to collect tips and connect with the audience."
"Be true to who you are," said Dax. "Create the kinds of things you want to see. But don't forget: Drag is supposed to be fun." She suggests performing a song that's sentimental to you, then following it up with a crowd-pleaser—"just in case your deeply emotional number doesn't make you any money."