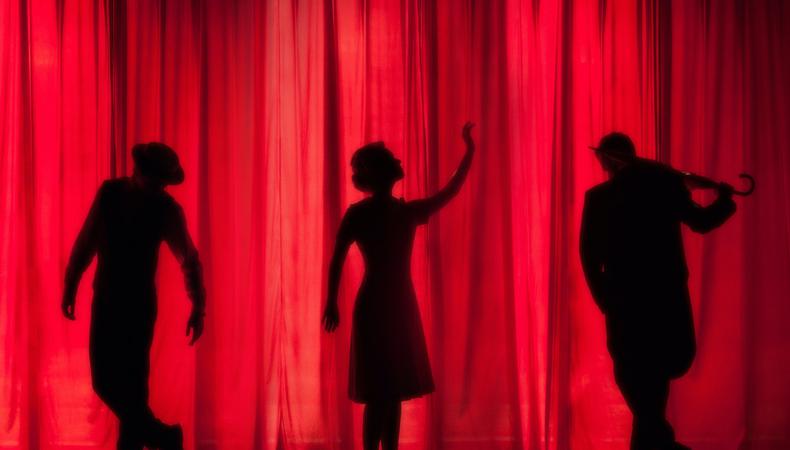 After almost six months of nationwide shutdowns because of the COVID-19 pandemic, Actors' Equity Association is allowing three theater companies to mount indoor shows using union members. The three that have gotten the go-ahead to resume indoor performances are Weathervane Theater in Whitefield, New Hampshire, Music Theater of Connecticut, and Northern Stage in Hartford, Vermont. On the list of approved productions is a seven-actor version of the musical "Little Shop of Horrors," which will be performed for 44 people.
As part of the health requirements to reopen, the theaters are committing to virus testing for actors with a 48-hour turnaround for results, small audiences with social distancing, and ventilation systems with high levels of purification and circulation.
"Creating safe indoor theatre right now has unique challenges, but these companies came to us in the spirit of open collaboration and determination to make sure they put health and safety first," said Brandon Lorenz, national director of communications for Equity in a statement to Backstage. "We are grateful for all the employers willing to collaborate and work together on health and safety so we can bring live theater back in places where the pandemic is under control."
Weathervane Theater, usually a summer stock house, plans to run three productions in rep in the fall: the comedic play "Miracle on South Division Street," the musical revue "The World Goes 'Round," and "Little Shop of Horrors." The shows, featuring multi-person casts, will be performed for an audience of 44; the theater usually seats 266. Masks will be required for the audience. There will be limited physical contact between the actors on stage with any kissing off the table. The actors and staffers of the theater have been quarantining in company housing since early June. The productions will run Sept. 9 to Oct. 11.
Music Theater of Connecticut will stage a one-person show called "Fully Committed" to an audience of 25 people with patrons also able to watch the show online. The Equity performer in "Fully Committed," Matt Densky, will be tested weekly for COVID-19. That show will run Sept 11–27.
Northern Stage will present the one-person show "It's Fine, I'm Fine," written and performed by Stephanie Everett, to an audience of 44 people.
Though there have been indoor and outdoor performances featuring nonunion actors, Equity has been handling requests to mount shows using its members on a case-by-case basis. The union has approved a number of outdoor productions. It also recently approved the indoor filming of the Broadway musical "Diana," with no audience, to be streamed on Netflix.
According to the New York Times, which first reported the news, Equity has received over 127 requests from theaters looking to resume producing shows. For instance, one outdoor production in California, "The Waste Land" from the Oakland Theater Project, was planned but has since been postponed because that part of the state had too many new infections and too high of an infection rate. The union has been working with Dr. David Michaels, the former assistant secretary of labor for the Occupational Safety and Health Administration (OSHA) during the Obama administration, on health and safety guidelines for reopening.