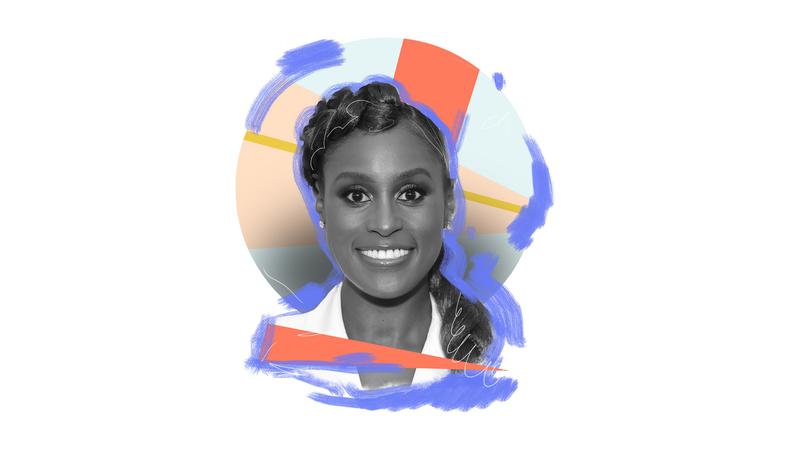 When it comes to do-it-yourself Hollywood success stories, few are as immediately apparent as Issa Rae's. In just a matter of years, Rae has gone from a student at Stanford University who started began posting her videos online to becoming one of the most in-demand, respected multihyphenates working today. Look no further than her slate of work this year: Her romance feature with LaKeith Stanfield, "The Photograph," made for the perfect Valentine's Day date in February; crime thriller rom-com "The Lovebirds," in which she stars and producers with Kumail Nanjiani, comes to theaters April 3; and the fourth season of her beloved "Insecure" (finally) hits HBO on April 12. In the lead-up to it all, Rae gamely answered our rapid-fire questionnaire.
How did you first get your SAG-AFTRA card?
I think it was "Insecure." Is that right? Yeah, it had to have been!
What's one screen performance that every actor should see?
Right now, I'm going to say Lupita [Nyong'o] in "Us."
What is your worst audition horror story?
All of them! My worst one was probably auditioning for a big franchise movie and having a long, pleasant conversation with the casting director before and just really loving her and seeing she was rooting for me. And then when it came time to get in that room, I did the first take of the first audition, and she was just like, "OK…cool, cool, cool. Now let's try it again." And then with each try, I just got so nervous and could not [do it]. I started shaking and things like that. And to watch someone root for you visibly and then to be disappointing is the most soul-crushing experience. Needless to say, I did not get that part.
'The Photograph' Had Stella Meghie Playing Matchmaker for Issa Rae + LaKeith Stanfield
What's the wildest thing you've ever done to get a role?
I wish I had a story for that! I don't.
What advice would you give your younger self?
Work on your voice and work on what you have to say. I used to go into meetings all the time, even as a performer, just asking people what they want. And it's so refreshing to be on the other side when an actor comes in and it's just like, even if it wasn't what I had in mind, "You have a strong sense of how you want to play this particular role." Or even just as a writer going into meetings with execs and being like, "Well, what can I give you? What're you looking for?" But you've just got to come in with your voice and what you have to say in every aspect and have a strong sense of self. I think that's what I would tell my younger self. I think I would've liked that option if I'd known.