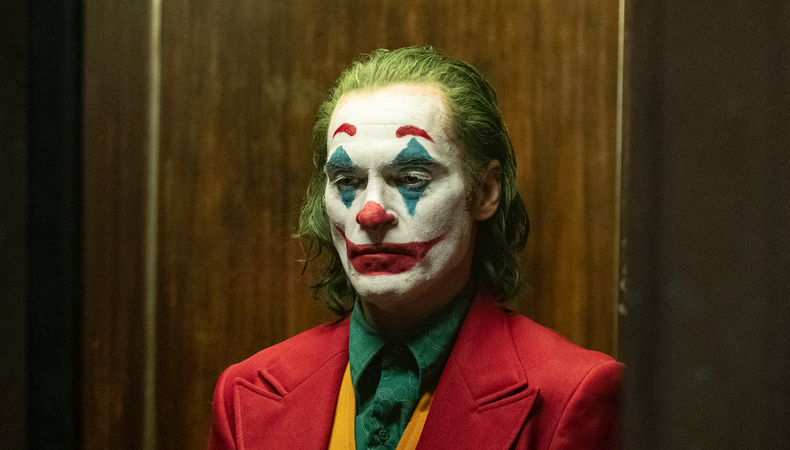 Another key date in the awards season diary was marked in London today with the announcement of the nominations for the 2020 British Academy of Film and Television Arts (BAFTA) Awards, and leading the pack is Warner Bros' Joker with 11 nominations. Todd Phillips' supervillain origins story underlined its awards season potential, with Martin Scorsese's The Irishman and Quentin Tarantino's Once Upon a Time...in Hollywood trailing closely behind with 10 nods apiece.
Joker is nominated for best director and best film as well as earning a best actor nod for Golden Globe winner Joaquin Phoenix. It's 11 years since Heath Ledger won a posthumous BAFTA for playing the same role in Christopher Nolan's The Dark Knight.
READ: All You'll Ever Need to Know About the BAFTA Awards
Flying the flag for the UK and fresh from big wins at Sunday's Golden Globes is Sir Sam Mendes' one-shot epic, 1917. The first world war drama earned nine BAFTA nominations including best director and best film, and seems to have some much-coveted momentum as the awards juggernaut hurtles towards Oscar night on 9 February.
Rounding out the nominees in the prestigious best film category is Bong Joon-ho's satire Parasite which joins Joker, 1917, Once Upon a Time...in Hollywood, and The Irishman to battle it out for the top prize come 2 February.
The Irishman is also nominated for best director (Scorsese's 14th nomination) with Al Pacino and Joe Pesci both in the running for best supporting actor. However, as with the Golden Globes, Scorsese stalwart Robert De Niro is a notable omission in the best actor category.
READ: What Is BAFTA and How Can I Get Involved?
Elsewhere in the acting categories, Margot Robbie will compete against herself for best supporting actress, nominated for both Bombshell and Once Upon a Time, competing against Scarlett Johansson for Jojo Rabbit, who also earns a best actress nod for her role in Netflix' Marriage Story.
For the first time this year, BAFTA will be recognising the contribution of casting directors with their inaugural best casting award. The nominees include work done on Joker, Marriage Story, Once Upon a Time, The Two Popes, and The Personal History of David Copperfield.
However, as with previous years, the announcement of this year's nominations was closely followed by criticism regarding a lack of diversity. All the nominated actors are white, with no women filmmakers shortlisted for best director or best film. Notable omissions include British star Cynthia Erivo, who was recently nominated for a Golden Globe for her role in Harriet – the story of Harriet Tubman's escape from slavery.
This year's BAFTA ceremony will be hosted by Graham Norton on Sunday 2 February. For a full list of the BAFTA nominations click here.
More for UK actors? Check out the magazine.