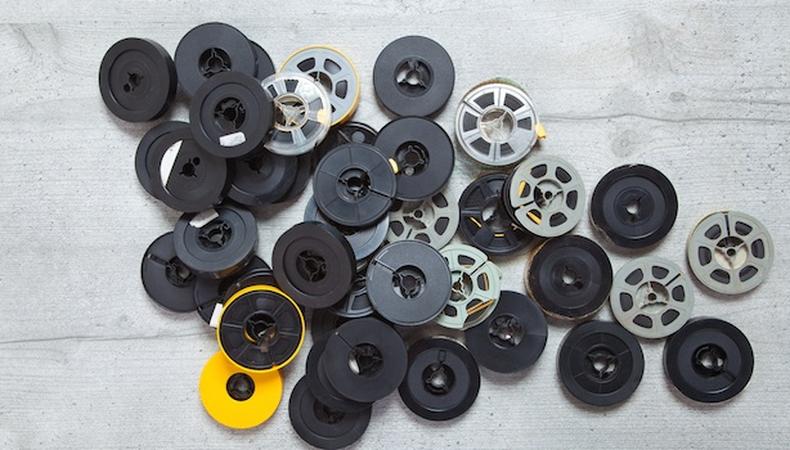 Even in the digital age, prolific moviemakers such as Quentin Tarantino, David O. Russell, and Wes Anderson still shoot on celluloid. To keep the tradition alive (and within indie budget), Kickstarter and Kodak are forming a new partnership to fund projects from filmmakers seeking to shoot and archive their projects on motion picture film.
Kodak is offering 35mm or s16mm film (negative, intermediate, or print stock) of the filmmaker's choice in relation to the amount of money raised in the Kickstarter campaign.
Kodak will match 20 percent of the first $100,000 raised in list price for 35mm (not exceeding $20,000) and 15 percent of the first $100,000 raised in list price for s16mm (not exceeding $15,000).
The company is also providing reduced pricing to participating filmmakers on additional film acquisitions for the initiative.
"Kodak understands that artists working at all budget levels strive to tell their stories with the unique quality and emotion that film provides," Anne Hubbell, vice president of motion picture at Kodak, said in a statement. "Working with Kickstarter is a natural extension of our continued support of the independent community. We are dedicated to ensuring that the medium remains available and viable for established and emerging filmmakers alike."
Directors Derek Ahonen ("The Transcendents"), Antonio Ferrera ("Nomad of Art"), Daniel Levin ("Bagatelle"), and R. Paul Wilson ("DarkFall") are the inaugural beneficiaries of the initiative. Kickstarter campaigns for their projects will launch this spring.
The program is also open to cinematographers who wish to use 35mm or s16mm film for their projects.
William Morris Endeavor's Global Finance and Distribution Group is stepping in to advise the participating filmmakers on packaging, financing, and sales strategy.
Kickstarter Film Outreach Lead George Schmalz reported more than 20,000 projects have been funded in film and video with more than $300 million in pledges and counting.
"This new partnership also builds on Kickstarter's focus on restoration initiatives to archive, preserve, and renew," Schmalz said in a statement. "We are thrilled to share Kodak's mission to celebrate the art of filmmaking. We want to make it easier for filmmakers to focus on storytelling and making their art come to life in the most vibrant medium possible and this partnership lets Kickstarter creators do just that."
Those interested in participating in the Kickstarter-Kodak initiative can email kodakfilm@kickstarter.com for more information.
Inspired by this post? Check out our film audition listings!