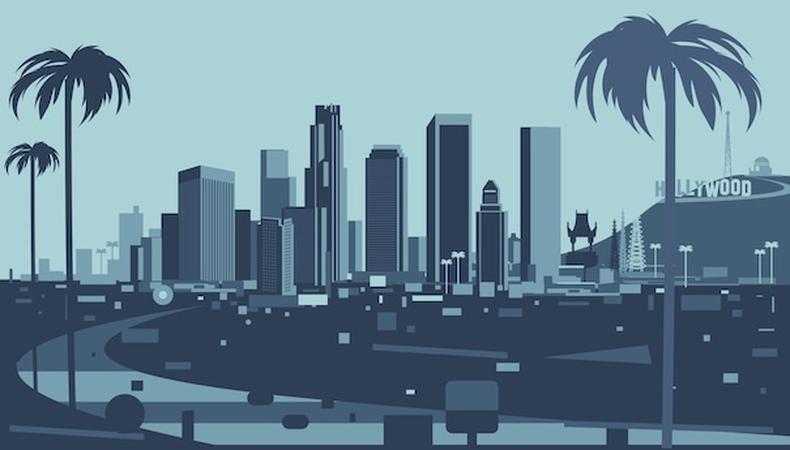 There's little Los Angeles does better than film and television production. But the powerhouse partly behind the great actors in those productions is the city's acting coaches and schools, which tailor their teachings to the screen while adding a dash of stage training for good measure. From Hollywood to Burbank, here are some acting schools and founders poised to give working actors what they're looking for.
THE ACTING CENTER
Being a great actor means learning to trust your instincts when it comes to your choices, and mastering this skill is the Acting Center's specialty. Founded in 2006 by film, television, and theater actor-professors, TAC produces confident actors who have honed their original voice. The center offers improv, acting for young adults, scene study, and private coaching to help find the inner artist with a hands-on technique "based on learning by doing (versus watching, analyzing, overthinking)," according to the website.
INTERNATIONAL ACADEMY OF FILM AND TELEVISION
Attending an acting program that sits in proximity to up-and-coming film and television creators is one sure-fire way to make solid career-oriented connections, and IAFT has the best of both worlds. In the era of self-taped and Skype auditions, conquering camera shyness is an invaluable skill, and actors who can do so with fellow classmates have the opportunity for a fresh perspective. "Our courses offer experience in front of the camera, so students are able to review their performances and make adjustments," says the school's website. The program offers a 20-week certificate in performing arts, in addition to a 40-week diploma in performing arts.
THE TAYLOR SCHOOL OF ACTING
For a practice rooted in the teachings of Sanford Meisner, consider studying under Alex Taylor, the youngest and last acting instructor to work with the legendary actor and the only one who works directly with the Meisner Estate. The school's main policy is using humanity as the inspiration behind the craft, and it aims to fulfill the philosophy by building on Meisner's strong acting foundation. The school is located in Burbank, Calif., and offers first- and second-year professional acting certificates.
KEEP IT REAL ACTING
KIRA took this year's Readers' Choice for favorite rehearsal space, but the acting school is more than just a location where one can run lines; it also offers classes that cater to all ages and experience levels. Taught by active industry professionals to ensure teachings are current, Keep It Real offers both youth classes and adult commercial and theatrical training, as well as a headshot package and image consultation. On the first Monday of every month, KIRA provides free acting services—including résumé building, camera skills, computer skills, and more—for those 65 and up.
THE CAROLYNE BARRY WORKSHOPS
A Backstage Readers' Choice nominee and Backstage Expert, Carolyne Barry's workshops focus specifically on commercial and television acting. Grounded in Meisner, the independent, full training program based in Hollywood has been in business since 1982. Students can improve their performances in front of the camera with basic acting classes and commercial improv training, and in August, TCBW announced the introduction of a musical theater class. If you're looking to find career opportunities where you're still able to bring hard-earned acting skills to the table, TCBW offers training for positions such as entertainment reporters, live shopping hosts, and competition show hosts.
Inspired by this post? Check out our Los Angeles audition listings!