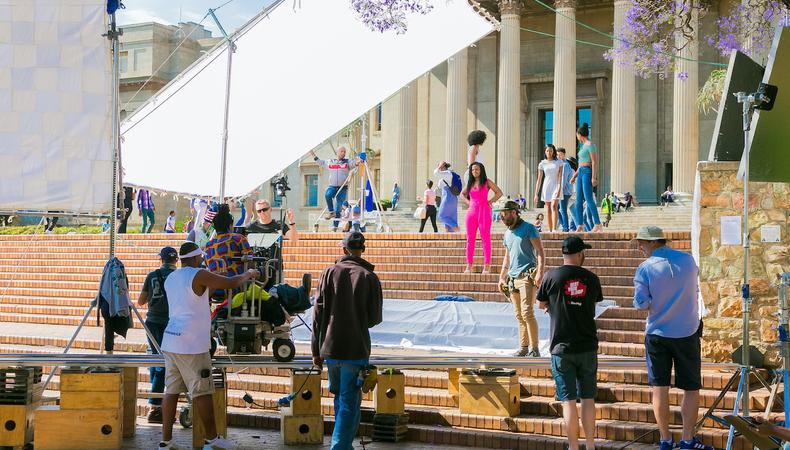 Assistant Location Manager Job Description: What Does an Assistant Location Manager Do?
The assistant location manager (ALM) is an entry-level position within the location department whose primary responsibilities are to assist the department, specifically the location manager. ALMs may also get the opportunity to assist in scouting.
An ALM's duties can include leafleting an area before filming (letting locals and law enforcement know about an upcoming shoot via posted flyers with production and contact information), mapping out each location for call sheets, preparing Movement Orders (directions to locations that allow crew to travel quickly and safely to each location), organizing on-location parking, keeping the location clean during and after filming, directing pedestrian traffic, and answering questions from locals and tenants.
Once pre-production begins, the day-to-day work can be emotionally and physically draining. As the lowest member of the location totem pole, are some of the first crew members to arrive in the morning so they can post signage directing the crew where to park and how to get to set, and among the last to leave as they pick up the production's daily trash. And in between, they're fielding complaints and phone calls from local residents who can't find parking or want to know why their favorite coffee shop has been closed to the public.
Department
Location
Alternate Titles for Assistant Location Manager
ALM
Crew Hierarchy
The assistant location manager is an entry-level position in the location department, reporting directly to the location manager. On large sets, the ALM may manage any PAs assigned to the location department.
On a small project, the location team is likely to consist of three roles: location manager, unit manager, location assistant with no ALM role.
Assistant Location Manager Salary
An assistant location manager's salary will depend on the project, budget, and scope, though they tend to earn about the same as a production assistant, which is $200-$250 for every 12-hour day, according to Studio Binder.
Assistant location managers are represented by a variety of different regional unions: In L.A., they're represented by the Teamsters Local 399 (whose standard rates you can find here); in New York and Chicago, they're represented by the Directors Guild of America, TV—or Teamsters Local 817—commercials. As union members, they're guaranteed minimum pay rates on union productions.
How to Become an Assistant Location Manager
As an entry-level position within the location department, ALMs are either hired directly as assistant location managers (and typically work with the same location manager from project to project) or start out as production assistants/location assistants before becoming location scouts and, eventually, location managers.
Christian McWilliams ("Braveheart," "Anna and the King"), remembers the first time he was called on to scout while working on 2001's "Spy Game": "Suddenly, I was cast as the problem solver. 'Can you go to Budapest? The Hungarians are showing me the same locations over and over again and I want something new and different.' 'Sure,' I said, packing the camera bag. To get to go abroad on a movie had been an ambition, after 10 years of grueling work as an assistant.
"I had worked my way up the ladder from [PA] to assistant from television to film and from low budget to high budget."
Similarly, Matt Palmer ("When We Rise," "Fargo") credits his first ALM gig to being in the right place at the right time, and to being open to new opportunities: "I fell into location work by accident. Coming out of film school, I had the ambition to be a director. My thought was to start as an assistant director, so I was trying to get hired on 'Lonesome Dove: The Series.' I didn't get the job but I got called to work as a PA on the location team. Not long afterward, the assistant location manager was fired, and I got promoted to be assistant location manager."
Assistant Location Manager Required Experience + Skills
There's no formal training or qualifications for work as an ALM, though basic photography skills, strong communication skills, and proficiency in a foreign language are helpful, especially when shooting internationally. Having a valid driver's license is also helpful when determining the best routes for crew members to arrive safely on location.
For more on how to get work on a film crew, visit Backstage's crew hub!