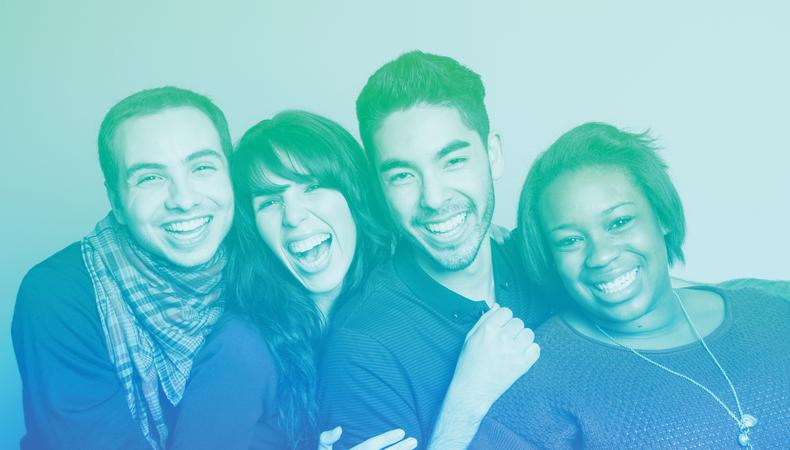 Studies are shining a light on what much of Hollywood already knows: Of all the speaking and named roles in 2014's films and the television shows in the 2014–15 season, 71.7 percent went to white actors. And according to a report from UCLA's Bunche Center, in 2012–13, Caucasian performers outnumbered minority actors 6-to-1 on broadcast TV, and almost 2-to-1 on cable and digital. Annette E. Alvarez and Joan C. Silverman of Multi-Ethnic Talent are looking to change these numbers.
The managers, who began working in the 1990s after an Indian actor who lived in Silverman's building was seeking a team, have connected with many actors of color since the days when Dick Wolfe and "Law & Order: Special Victims Unit" were the most frequent employers of their diverse roster. Nearly two decades later, the two friends have continued to mold MET into a competitive company that can contend with the era of "Orange Is the New Black," "Fresh Off the Boat," and "Black-ish."
Backstage spoke to the two just after NBC's Diversity Initiative wrapped in June; they'd reviewed about 80 of their clients who put themselves on tape to submit.
"I was getting up at 4 a.m. every day to look at the tapes and I would send them back if they sucked," Alvarez says bluntly. "I ended up taping three people…. They did it with me in my house, being directed, and they're hysterical!"
While they're hands-on with their approach to an actor's career—regarding headshots, Alvarez says, "It's the calling card of an actor! If I find [talented] people aren't getting auditions, it's usually [because of] the pictures"—they make very clear they are not agents. MET's job isn't solely to book an audition with a big-time casting director, they say, but to provide the professional materials and guidance that make for a more attractive candidate.
READ: "Agent or Manager? 12 Factors You Should Consider."
Their roster boasts Persian, African, Latino, South-Asian, Brazilian, and triracial actors, and more. Their client list does include Caucasians, but they're often native Europeans.
MET is based in New York City, which Silverman says is the place to be—rather than Los Angeles—for ethnic actors because of its constant demand for interesting characters to populate sets. "Shows are not [shot on a] backlot, and since New York is a character, you have to fill it with the characters who live here: New Yorkers!"
A new crop of opportunities has given the managers all the more reason to make the noise needed to equalize dismal diversity figures by championing the networks and CDs who compile diverse lineups and denouncing the ones who don't.
"As actors and those in the business, we need to know about our business if we want to change it from within," Alvarez wrote on the MET Group's Facebook page. "Twenty years later it pains me that I have to submit Asian actors when they are looking for a hostess at a sushi restaurant. Or that the maid has to be Latina and the street taco guy Mexican. Trust me, it is getting harder and harder for me to click on those submissions, because I know that once that 'diverse' role is filled with someone from Mexico, it will be harder to get another actor from Mexico on the same show. Or even just another diverse actor. Period."
If Aziz Ansari's "Master of None" taught us anything, it's that two Indian guys on one TV show doesn't make it an "Indian show."
Inspired by this post? Check out our New York City audition listings!