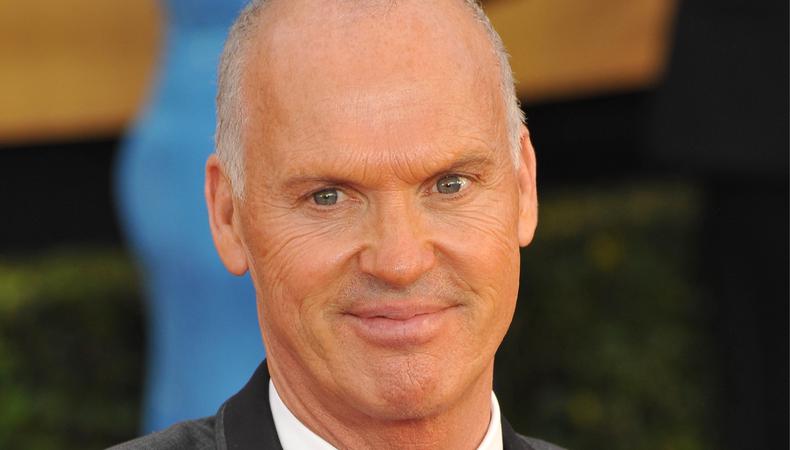 In the Envelope: The Actor's Podcast features in-depth conversations with today's most noteworthy actors and creators. Join host and awards editor Jack Smart for this guide on how to live the creative life from those who are doing it every day.
Before Michael Keaton became the chameleonic screen star he is today, he knew that the life of a performer is full of uncertainty. So taking risks, first as a standup comedian and then as an actor, has always been a key part of his artistic mission.
"I didn't have a ton of doubt," he says, looking back on his days living paycheck to paycheck. "I told myself: You're never gonna know if you can do this until you just try to do it. I personally chose to play the long game and always bet on me.
"Not that I knew everything all the time," he adds. "But I never gave into desperation. I certainly had many moments of going: Oh, boy. This is a nervous time, or I'm not feeling too secure right now. But desperation will kill you."
In his In the Envelope podcast interview, Keaton reveals the thinking behind his characters—big and small, brashly comedic and quietly dramatic—and outlines why actors must pursue the truth both in their performances and in life. He also reveals the audition philosophy that has enabled him to be choosy and play a wide variety of roles—a philosophy born out of that determination to avoid desperation.
"I made this decision: I never looked at an audition as an audition again," he explains. "I looked at it like: Oh, I have a job. Here's my job. I have a script. I went to work. If I was only there 25 minutes, when I left, I was getting off work. So I said, 'It doesn't matter if I got the job. I already got the job.' It may take a while, but it'll pay off in the long run."
A Pennsylvania native who studied theater and developed his performance skills as a standup, Keaton worked as a production assistant on "Mister Rogers' Neighborhood" before his Hollywood breakout: playing Bill Blazejowski in Ron Howard's "Night Shift." More iconic comedy films followed, including "Mr. Mom" and "Beetlejuice." Then came the title role in Tim Burton's 1989 "Batman" and its sequel—a role he is reprising, 30 years later, in the upcoming "The Flash" and "Batgirl" movies. He's received accolades for "Spotlight," his Academy Award–nominated "Birdman," and last year's SAG Award–winning "The Trial of the Chicago 7." This year, he starred in the Netflix film "Worth" (as Ken Feinberg) and on Danny Strong's Hulu limited series about the opioid epidemic, "Dopesick" (as Dr. Samuel Finnix).
Because its eight episodes were shot on a tight schedule, Keaton says that "Dopesick" presented challenges he'd seldom faced before. "I was forced to kind of give into this, and boy, it was really freeing," he says. As a doctor who prescribes OxyContin to his patients before getting hooked on the drug himself, Keaton had to trust his acting instincts: "I started with the basics, and then I just kind of let the guy take me where he was gonna take me."
When all else fails in building a character—when that inevitable uncertainty creeps in for working actors—Keaton's advice is to power through and trust your gut. "Almost every [role] is its own thing. I just look at it like: OK, what am I doing here? What's the job? And then I just proceed."
Curiosity and a willingness to fail are also essential qualities for an artist to have, says Keaton. "Make mistakes, man—not just in acting. Go make mistakes. Just don't be afraid. Don't play it safe all the time. That doesn't mean go do something stupid! But take chances. My favorite actors are the ones who are courageous."
Wrap up your 2021 by checking out this podcast episode in full, which includes Backstage team members picking their favorite screen performances of the year. Listen at any of the links below.
Listen now on: