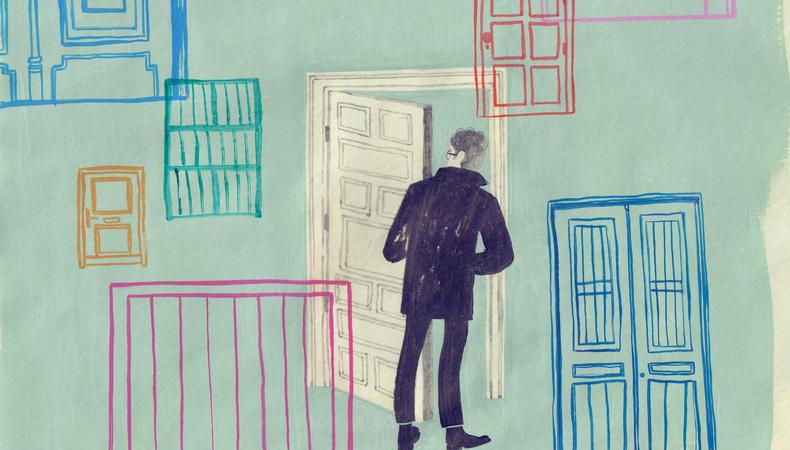 If you've heard about a buzzy show on Broadway recently, there's a fair chance it got its start at New York Theatre Workshop. The downtown theater is the creative launchpad for shows from the traditional to the completely new, holding readings each week for new works while running full productions in its Off-Broadway theater on East Fourth Street. The 2019 best musical Tony winner, "Hadestown," is a NYTW alum, as is "What the Constitution Means to Me," one of the year's breakout hits. Jeremy O. Harris' "Slave Play," which opened on Broadway this month, also got its start there—and the pattern goes all the way back to "Rent" in 1994. It's no secret the theater, with its legacy of turning scripts into award-winning productions, is a great place for New York actors to seek work. Casting director Taylor Williams is always keeping her eye out for talent, and she shared with Backstage what to know about auditioning for her.
What should actors know about auditioning for you and New York Theatre Workshop?
It's the same old thing that every casting director says—be prepared. The other thing is that you're never just auditioning for one job. You're auditioning for 100 jobs 100 years from now that you don't even know about. Also, remember that the casting director is your advocate in the room. I want every single person to get the job; that's why you're there, whether I know you really well or I saw you in a play last week or on an amazing episode of "Law & Order: SVU." I believe in my bones that you're going to bring something to this.
How would you say the talent that you're looking for is unique within the industry?
I think theater actors in New York work so hard and they have to say yes to everything all the time. Eight shows a week is a hard schedule, whether it's Off-Broadway or uptown. That requires a certain kind of muscle and a certain kind of focus and drive. People miss their friends' weddings, people miss all the things that we're told to value in life. They put them to the side for this passion and focus, and I think that's what makes theater actors unique. But I have such respect for actors in any medium.
READ: How to Become a Musical Theater Actor
What can an actor expect when auditioning for you?
Hopefully, they're going to have a great time! I hope that I run a really warm and open room, and I'm just really excited to see people. I could watch auditions all day, so I hope that they can feel that I'm excited for them from the moment they walk in until their audition is over. I'm rooting for them. I'm excited and open to seeing whatever happens.
What do you think actors don't know about what you do?
Actors sometimes don't realize how invested casting directors are in them, and you can get cast in something and think it was because the director loved you. There are a lot of steps to the process that actors don't realize happen, which is a casting director seeing you and pushing for you, or a casting director putting you in all these readings to see different sides of you. It's good to remember that casting directors really are your advocates and that we can be an invisible part of the process sometimes. It's good to remember that, most times, we're a really positive part of the process for actors.
How would you say your job within the New York Theatre Workshop is similar to or different from what an independent theater casting director does?
The beauty of having a home base at a theater, especially a theater like New York Theatre Workshop, is that I'd say 75 percent of my job at New York Theatre Workshop is development work. I get to see projects sometimes before there's even a script written, from Day 1 of their inception. Sometimes, I get to follow along with that until it's a full production. Or, even if I don't, I'm really getting to know playwrights, directors, and actors on another level because I'm not always casting for high-stakes [projects] or doing full production casting. I'm getting to cast them to be in the room for this fun, one-day thing, and I'm getting to see people really push their boundaries. Development casting is where I really get to push my boundaries as an artist in a "safer" setting. I get to really push to see if someone can read this part [in a way] nobody's ever seen them read, because it's a one-day thing and we have the luxury of getting to try that out. Whenever you're casting a production, the stakes somehow seem higher because it's more money and a bigger job. I cast readings every single week for the workshop. We do them every single Monday. So, there's a real beauty in getting to know people in a less pressured situation. I really get to know people on a different level.
When casting a show, do you think about the potential future of a production in your casting choices?
The beauty of theater is that it's something that happens in a live room every night with a group of people. As a casting director, it's my job not to worry about the commercial viability of the thing. I try to really focus on the art of the thing and ask: Who are the people who are going to serve this process downtown and give the play what it needs to grow and reach people and push people? If it continues beyond that, how wonderful. I think when it continues beyond that, sometimes it changes and sometimes it doesn't. I'm casting to make the production and the play as wonderful as it can be and give it what it needs in that moment. I think the needs of a project can change, but I think that whenever I start with a project, it's like, "What does this play need? Who does this play need? Who will be helpful for the audience to see?" It's not that I'm never thinking [about] if it may go on to a longer life, that the hope isn't there. But I think it's my job to always think about the play in the very moment that I'm casting it in.
READ: Broadway, Off-Broadway, Off-Off-Broadway: What to Know
Do you approach casting every show in a similar way, or do you have to shuffle around the way you work based on the different types of productions?
I think you have to be really malleable as a casting director, and I think "What the Constitution Means to Me" is such a great example of that, especially in casting the teenage debaters. It's a completely different kind of process, and I have to say it's the most fulfilling process I've ever been through, professionally and personally. Because, for the most part, we're seeking debaters who are not necessarily actors, or who may want to be actors. It's not the same as somebody who's coming out of a grad program or even an undergrad program. And really, it's about meeting people and hearing what these young teenagers are excited about, what they're interested in, and what they want to do with the rest of their lives. It's a different kind of process than coming in and reading a scene. So, it's really exciting when you get to learn how to change the normal setup. I hope that I continue to work on projects that are always going to make me change it up.
Where, besides agent submissions, where are you looking for potential talent to cast?
Everywhere! I mean, subway buskers—I really tried very hard one time to get this amazing busker to be in an Off-Broadway play, and it didn't work out. I'm looking everywhere at all times. Obviously, people email me and send me mail and I read all of that. If somebody writes to me about their friend, I immediately want to know who that person is. I see everything. I watch too much TV…. I believe you should never say no when you don't know. I think you have to fully investigate every option and every tip, because I don't know best. My job is to present all of the possible options, not to whittle them down at the start of a project.
How would you describe the most typical audition process that you can think of for a show at New York Theatre Workshop?
I guess I would say right off the bat that almost nothing is typical at an Off-Broadway theater, [that's] what I've learned. Every time you think you know how it's going to go, it goes the opposite way. But if I had to write down what a process would be, it would probably be that you start with a creative conversation with the director and playwright. And then, when I go into that conversation, I usually have a long list with a lot of really different ideas. I like to use that first conversation as a way to figure out which direction we might go in, but it's still an open process after that. So, we have these conversations, and then I'll do the union open call where I'll get to meet a lot of great people, and then I'll put down a breakdown to agents and managers. The union call actually helps the breakdown get out in the universe. I feel like that is how people know to come in and audition, but also to email me or have a friend write me on their behalf. So I'm gathering all those submissions, I'm talking to agents and managers, and then the hardest part, honestly, is once we start the audition process. It's Off-Broadway, so we have a limited set of hours because everyone is working on 85 projects at one time. Sometimes, that is when decisions really have to be made as to who we're bringing in for this. Usually, by that time, we have a little more sense of what exactly we're looking for, which makes that paring-down process a little easier. Then, we usually have a callback process, and then we have a cast.
What advice do you have for actors?
My biggest piece of advice is to just be open and flexible and say yes when you get called to do a reading if you're free that day. If you go into an audition room and you have prepared something and the director says, "Great! Let's do the exact opposite way," don't ever take that as an indictment of you. It's so great that you made a choice in the first place. Look at it as a time to work with somebody and that, in a way, it can be an audition on both sides. The opportunity to be directed by somebody really gives you as the actor a lot of information about what that process is going to look like. Just allow yourself to be open to what is happening in the room, as long as you feel safe. And try and find the joy in it. Auditions are a crazy thing, and I don't know if there's any other job that does something like this, where you have to interview for a job multiple times a day. It's so hard, but I think it's so helpful to just redirect your mind that every audition is a time to work and have fun.
What can an actor do in the audition room that will make them memorable to you, even if they don't get the part?
Always make a choice. It really doesn't matter if the choice is wrong. Sometimes, the choice being wrong is the best thing that you can do. It'll lead to a laugh that we all didn't even know was in the script, or can lead us to think about the character in a different way. It's your time to work when you're in the room, so come in with whatever you did and don't worry about if it's right or wrong. If you get an adjustment, don't think, Oh, God, that was wrong. Like I said, come in, do it, and hopefully, we get to play around with it a little.
This story originally appeared in the Oct. 31 issue of Backstage Magazine. Subscribe here.