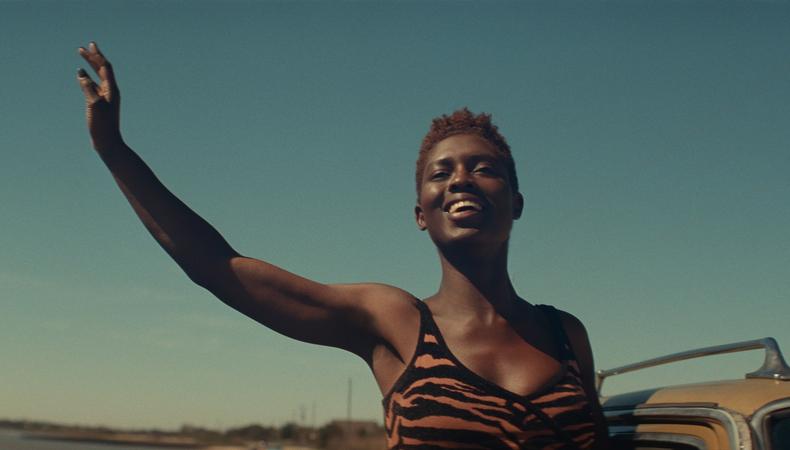 "Queen & Slim" started with "Thanksgiving"—that is, the lauded episode of "Master of None" written by Lena Waithe and directed by Melina Matsoukas on which the writer and director discovered their compatibility as creators.
"She will always say she's not a director; she's very much a writer," explains Matsoukas of Waithe, who won an Emmy for the episode. "And I am very much the same; I am a director. We respect each other's talents and passions and what we bring to the table, which is very different. I love it."
READ: What You Need to Know About Making an Indie Film
That light bulb moment during their first collaboration led Waithe to ask Matsoukas to help her bring a script she was writing to the screen. The script was for a feature film, what would later become Universal Pictures' "Queen & Slim." Matsoukas says she doesn't let her personal relationships dictate the work she takes on, but once she had read Waithe's work, she remembers, she felt "it was everything I had been looking for in my first feature."
The final product is part social drama, part dark comedy, part road trip saga, part love story. The film's titular characters, Queen, played by Jodie Turner-Smith, and Slim, played by Daniel Kaluuya, are nearing the end of their first date when an encounter with a police officer forces them to go on the run. Their escape takes them south over America's freeways through stunning shots of countryside, an ode to the country's in-between parts, shot with a vintage feel emphasized by the absence of technology throughout. It's not quite like anything you've ever seen.
That's because Matsoukas, who got her start directing commercials and music videos for the likes of Beyoncé and Rihanna, can recite a long list of artistic influences. Fashion, lifestyle, and street photographers mix with cinema on her mental mood board to create her personal aesthetic.
READ: 6 Reasons You Should Act in an Indie Film
Matsoukas pairs her influences with as much background as possible. "I really dive into the research of the people, the place, the environment, the history, and the politics behind the story—especially with this one," she says. She spent hours on YouTube to understand police brutality and inequity in the criminal justice system, and read Angela Davis' biography to find Queen's voice as a lawyer and someone who fights for people's rights. All this while also thinking about what makes a compelling road trip story.
In a film dominated by scenes between the title characters, perfect casting was essential. Waithe was already in talks with Kaluuya when Matsoukas signed on, but the director was initially hesitant, as she was only familiar with his work in "Get Out." After meeting with the Oscar-nominated actor, she became convinced in his chameleonic ability to wear the characters he plays. For his opposite, Matsoukas says she and Waithe were insistent on creating "a platform for a new black voice, a new black actress."
"We wanted to break new talent, and we wanted somebody who was obviously strong enough to stand and play against Daniel," she says. "That was challenging, because they obviously weren't going to have that same experience." When Turner-Smith first auditioned, Matsoukas saw Queen in her immediately. The two had worked together on a commercial when Turner-Smith was first transitioning to acting from modeling, and, with the help of casting director Carmen Cuba, the director saw in her someone who had everything she wanted from her Queen—an actor who could challenge both the onscreen Slim and the industry's ingrained beauty norms while showing vulnerability throughout the film.
In following these characters on their journey, viewers will get a glimpse into Matsoukas' inspiration and experiences, but despite that personal touch, they will likely feel relatable, as well. The mixed genres represent the director's multifaceted sense of self.
"I have all these different sides of me that I feel the need to satisfy. That's why I think I was so attracted to the script: It doesn't live in one space; it straddles and blurs many lines of different genres. And that's who I am as a person," she says. But she wants that experience to be universal. "Hopefully you see a bit of yourself reflected in these characters—Queen and Slim kind of represent all of us, in a way."