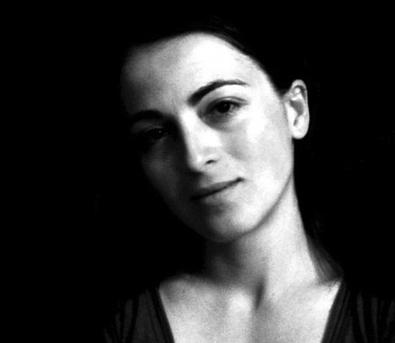 I have only one big fat secret to make a monologue work. And it always worked for me. The secret is to ask some questions (and be really careful about how I answer).
1. Who are you talking to? A lot of actors reply to this one, "I'm talking with the audience" or "I'm talking to myself," which can both be true, but they are very helpful answers. If you are talking with the audience, who is the audience? Are you breaking the convention and you are no longer the character, but the actor speaking? If not, and you are in the character, who are you talking to? The more precise is your answer, the better. The same monologue will look totally different if it's said to the person you love, the old lady on the street who asked you for a dollar, or your mom who came to visit.
2. Why are you talking at all? My favorite answer of all times is "To take it off my chest." Again – so not helpful. It's very much like saying "I'm talking to talk." Nobody ever talks "just to talk." We all want something. Always. To impress somebody. To receive something. To enter or to exit a place. Trust me, no one ever opens their mouth without a purpose, even when it looks like it. But this purpose can be very well hidden. Don't be lazy. Look for it! It will pay off.
3. When are you saying this? When are you talking, in relation with the action of the play? Is it before the event? Is it after? Is it in the middle of it? The same monologue turns into three different monologues if it's said before sex (just an example), while having sex, or after!
Sometimes the answers to these questions are made very clear by the author of the play. Sometimes they are not. Just because they are not obvious, doesn't mean that they are not there. It may just mean that you need to be bold and make a choice of your own. And that is fine. Most of the playwrights want you to be bold and bring in your own perspective. This is why they chose to write a play instead of a novel. And the biggest key in making the monologue work is to learn how to own that character, like your own your own self.
Ana Mărgineanu is a Romanian theater director. She recently started PopUP Theatrics, a site-specific theater company, in partnership with Tamilla Woodard. Ana's work has been presented in the main cities of Europe as well as in New York. Her shows won multiple awards, including "Best Play" at London Fringe Awards ("The Sunshine Play") and "Best Show" at the Romanian Comedy Festival ("5 Miraculous Minutes"). She is also an alumnus of The Lincoln Center Directors Lab, and a founding member of The Internationalists. Ana worked as an associated professor at the National University of Theatre and Film, Bucharest, and she has lead acting workshops in Athens, Bucharest, New York and Mexico. For more information, visit www.anamargineanu.com.
Find great monologues: Visit The Monologuer, Backstage's monologue database.